As we all know that, Windows is one of the most widely used operating systems by users around the globe and Windows 10 is the latest version of Windows Operating System. If you just purchased a new PC or laptop with Windows 10 by default installed in it or if you have reinstalled Windows or upgraded to the latest version of Windows 10, the very first thing you will likely to do is to install all sorts of useful apps and software in your PC or laptop.
So, here is an exclusive list of 20 Windows productivity apps and software for the Windows 10 users, which we think everyone should have—or at least try. Whatever your role, these Windows software will save your time and effort. The majority of tools on this list are free. Let's get to boost your PC productivity!
Best Productivity Apps and Software for Windows 10
1. Seer
Seer tool is for quickly preview files of different types, like Quick Look on macOS. macOS has one remarkable feature that's truly missing in Windows Operating System: Quick Look is the software, which lets you peek at the contents of photos, PDFs, other file types, and folders without opening them. For this, you have to do is to press the Spacebar. Windows Operating System doesn't come with this feature by default. But, with the help of Seer, you can customize settings like which key triggers the preview or add plugins to support additional file types.


Seer Price: Free; whereas $12.18 for a lifetime license per PC.
2. F.lux
It automatically adjusts the color of your computer so you sleep better and reduce eyestrain. In this, you have to just enter your location and the kind of lighting in your workspace, which will automatically adjust the color of your monitor to the time of day. Your screen will be bright during the daytime and dimmer light when the sunsets. You can even adjust the color settings for different scenarios to reduce eyestrain.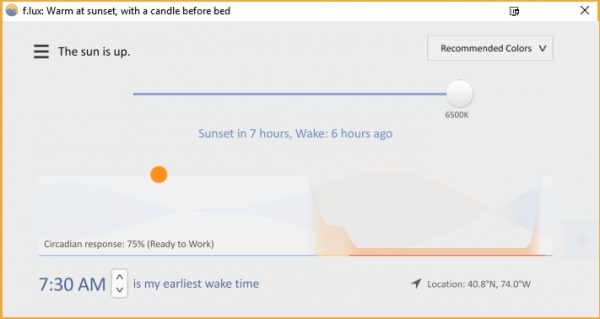 F.lux Price: It is free for personal use and corporate license for company-wide use.
3. DisplayFusion
It manages multiple monitors precisely. DisplayFusion is one of the most feature-rich multi-monitor utility for Windows. By this tool, you can create profiles for window sizes and positions to organize your windows just the way you like every time you start your computer. Just use screensavers and set your desktop wallpaper to span all your displays.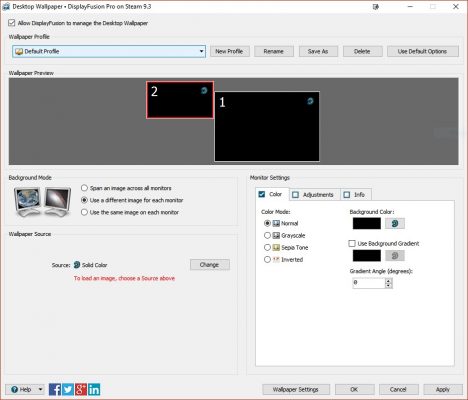 DisplayFusion Price: Free; from $29 for pro features including window position profiles and monitor fading.
4. AquaSnap
It organizes windows to maximize your screen real estate. If, while working on your PC, you have several windows open at once, AquaSnap software can keep them organized for you. With this tool, you can quickly align one window with another by dragging it in place; stretch windows to the edge of your screen in one direction with a double-click. Just make one window always stay on top, and you can even move windows together in groups.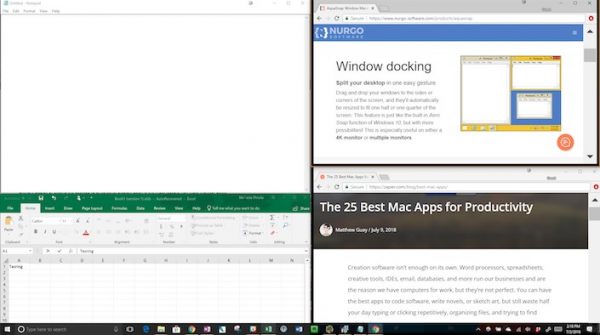 AquaSnap Price: Free for personal use; $18 professional license.
5. TidyTabs
It combines program windows into browser-like tabs. It basically adds a tabbed interface to programs that lack it, such as Microsoft Office programs, Windows Explorer, and Notepad. For this, you have to hover over the window's title bar and drag the tab to the window you want to group it with. It even works if you want to combine various windows from different programs into a tabbed group. By this, you can save screen real estate and avoid visual clutter; as a result, you can more focus on the task at hand.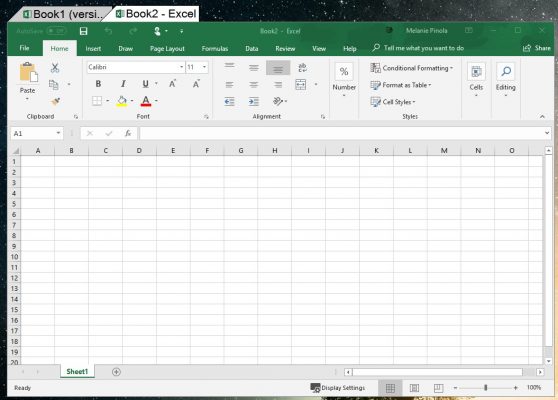 TidyTabs Price: Free for personal use; $9 professional license for multi-monitor support, auto-grouping windows, and grouping more than 3 windows together.
6. Quick Access Popup
It helps in launching your favorite programs, files, and more from anywhere on your computer. Shortcuts make the productivity world go round. Quick Access Popup, as the name implies, it gives you easy access to items on your computer. For this, you have to click your middle mouse button anywhere to bring up the menu. You can even customize the Quick Access Popup tool to add your favorite folders, files, programs, links, text snippets, etc.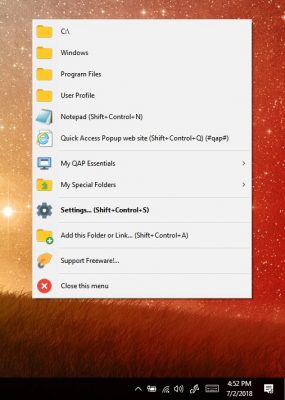 Quick Access Popup Price: Free
7. Pushbullet
It sends texts, files, and links to and from all your devices. Pushbullet is Windows software, which simply connects all your devices so you can share files and get notifications no matter where you are. It gives you the new Remote Files access feature and you can pin it to your taskbar for easy access.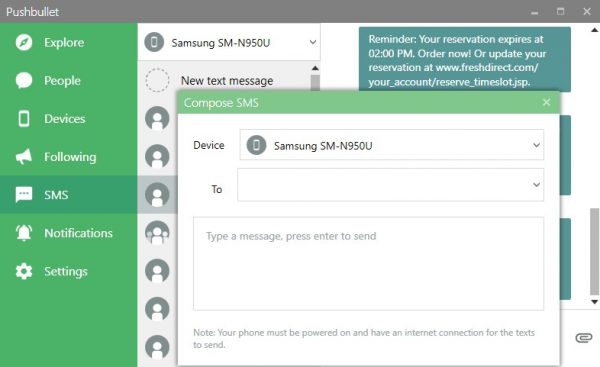 Pushbullet Price: It is Free for 100 SMS or chat messages a month and from $4.99/month for unlimited messages.
8. TeamViewer
It accesses your computer remotely. TeamViewer is one of the best remote access software options for Windows and it's free for personal use. Once you have installed it on your computer, you can easily connect to and control it from anywhere in the world using another computer or even your mobile device. With this software, you can share your PC so that the other person can handle it and access the files and software.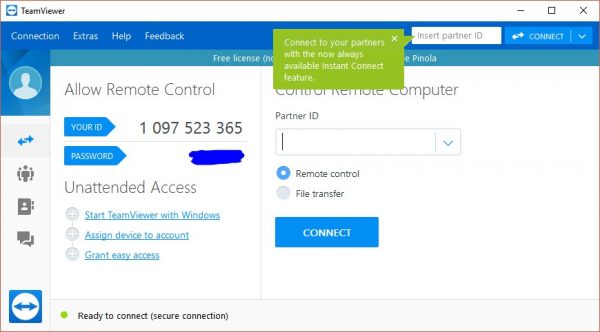 TeamViewer Price: Free; from $49/month for the business license.
9. OneNote
It takes detailed, intuitively organized notes that capture images, audio, text, and more. OneNote is one of the most multipurpose and feature-rich note-taking tools. The interface of this software generally mimics real-world notebooks or binders, so you can have separate notebooks for your personal and professional working projects or you can even create notebooks for different clients or class subjects. Within each notebook, you can organize your notes automatically in colorful tabbed sections and group notes together in a stack, to make your task easier.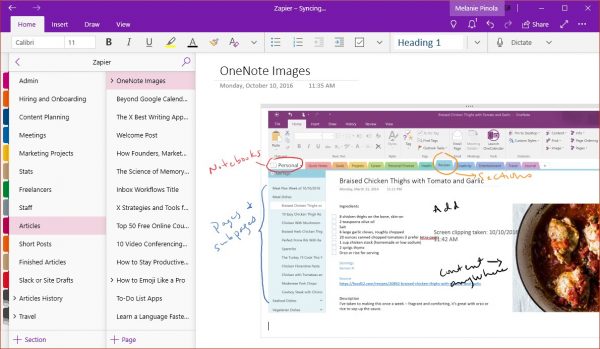 OneNote Price: Free and from $69.99/year as part of the Microsoft Office Suite
10. Microsoft Sticky Notes
With the help of this tool, you can jot down anything quickly for easy reference. Throughout the day, you'll often come across information you need to pen down which can be a phone number, an offer code, and your takeout order details –which you don't want to clutter up with other things. That's where Sticky Notes come in.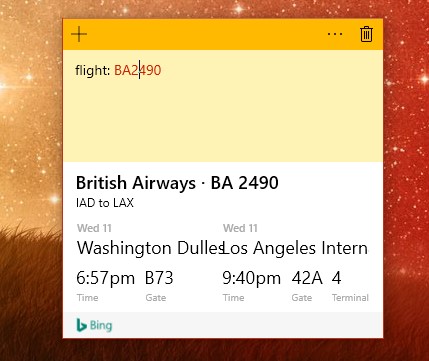 Microsoft Sticky Notes Price: Free
11. Notepad++
It edits text intelligently. If you favor taking notes in plain text format but Notepad is too limited for your task, Notepad++ is the best solution. Some of the most useful features include a tabbed interface, auto-saving, and collapsing or unclasping levels in an outline or other structured documents. Additional to these features, there's syntax highlighting if you write in code, word auto-completion suggestions along with an impressive "multi-column" editing feature.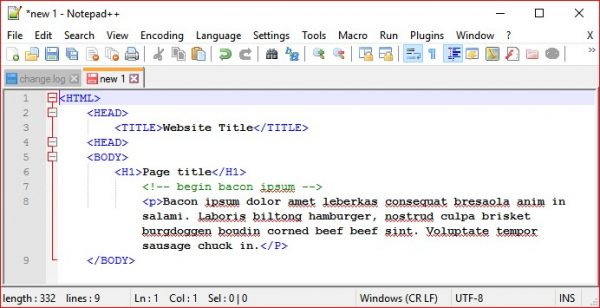 Notepad++ Price: Free
12. Microsoft To-Do
This tool focuses on your daily tasks in a simple, intuitive task manager. When you need a place to write down all the things you need to do, but long lists of tasks can be overwhelming Microsoft To-Do tool helps you organize all your to-dos while arranging the ones that matter most. This tool offers intelligent suggestions on tasks you should work on each day. And with its unique My Day feature, you'll see only the to-dos you need to work on the present day.


Microsoft To-Do Price: Free
13. Focus Booster
It works in Pomodoro timer sprints and gets reports for your time usage. In the Pomodoro timer approach, you work in a 25-minute sprint, followed by a rewarding 5-minute break. But, you can adjust this timing according to your needs. Focus Booster is a simple yet customizable Pomodoro Timer tool for Windows Operating System.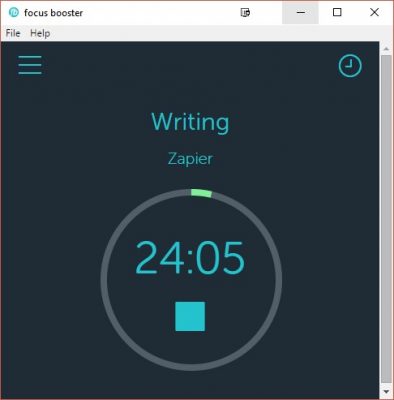 Focus Booster Price: Free, which is limited to 20 Pomodoro sessions/month, $3/month, which is for 200 Pomodoro sessions + data export, $5/month for unlimited Pomodoro sessions + client and revenue tracking.
14. Cold Turkey
It blocks distracting websites and apps so you can reclaim your attention. With the help of the Cold Turkey tool, you can block access to sites and apps on your blocklists. With its one more feature, you can even block all internet access for a time or lock your computer. In addition to this, you can set how long the block lasts, schedule block timing, see statistics, and many more things.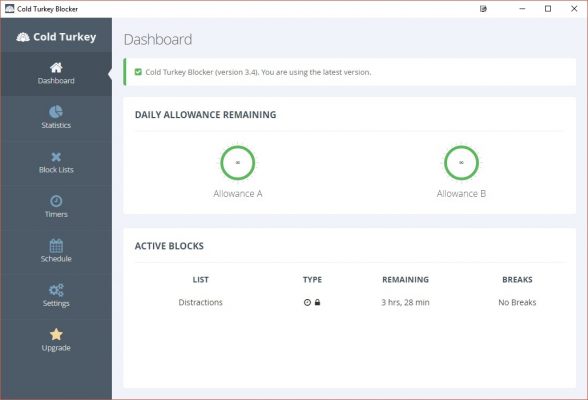 Cold Turkey Price: Free and $25 CAD for pro features.
15. RescueTime
It understands where your time is going. Basically, the RescueTime tool will sit quietly in the background recording the time you spent on websites and apps. On the online dashboard, you'll see, how productive you've been, based on the categories of sites and apps you have gone through and spent time, even the categories are customizable, which you can change. You can upgrade this tool to the Premium plan to get features like distraction blocking, more powerful reports, and integration with Zapier for automated alerts.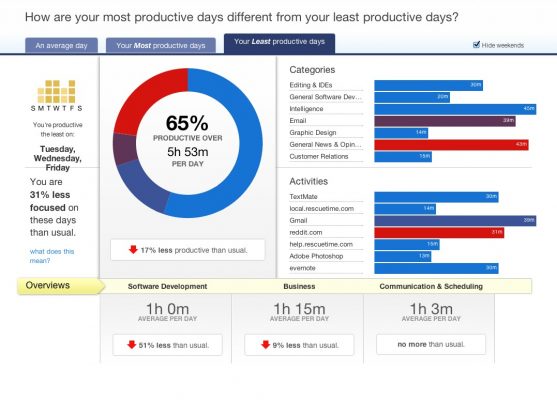 RescueTime Price: Free; $9/month for Premium
16. LightKey
It types less with this fast and accurate predictive text app. Once you have installed this app, it will start suggesting words as you start typing. It's only predictive text, not autocorrect them, so you don't have to deal with autocorrect fails. But by clicking the Tab key, you can accept the word and start typing at a fast speed.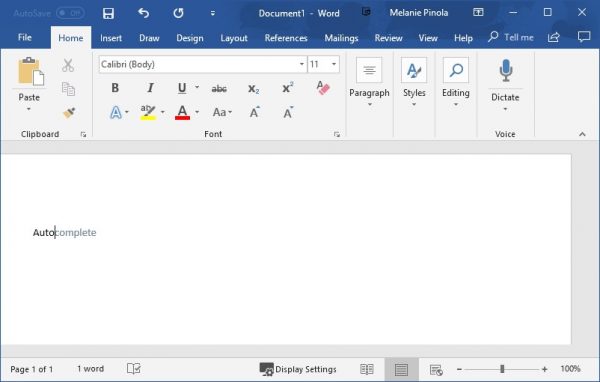 LightKey Price: Free
17. Ditto Clipboard
It adds more items to your clipboard for easy access at any time. Ditto Clipboard tool is a customizable, easy-to-use clipboard manager. Instead of being stuck with only the last thing you copied, with the help of this tool, you can quickly copy and paste multiple items, including images and HTML codes.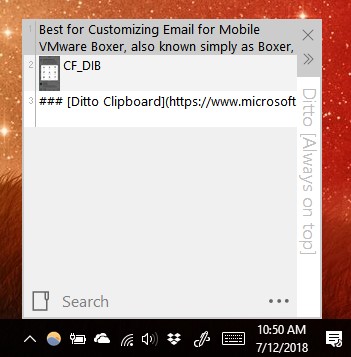 Ditto Clipboard Price: Free
18. PhraseExpress
It takes the tedium out of typing. A text expander like the PhraseExpress tool reduces the number of keystrokes needed to get most used phrases on the page, so typing something like; em automatically becomes "[youremailaddress] @gmail.com".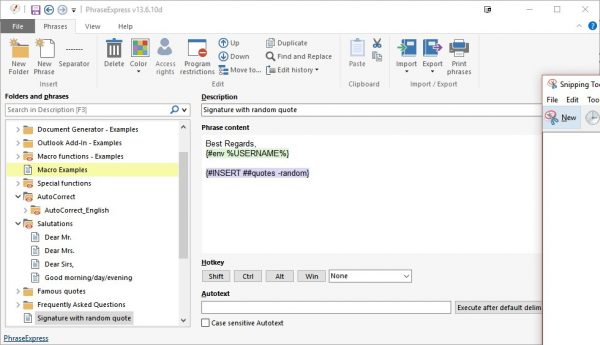 PhraseExpress Pricing: Free for personal use and for professional use – $49.95 lifetime license.
19. AutoHotKey
It creates your own hotkeys and scripts to automate anything in Windows. AutoHotKey is a powerful software or open-source scripting language that lets you run Windows tasks with keyboard shortcuts. It's simple to learn even if you have no coding experience, and once you get started you'll affectedly cut the time you spend on things like clicking through menus.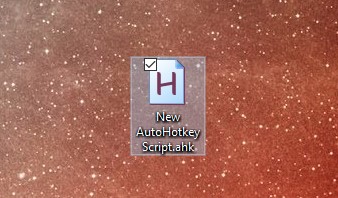 AutoHotKey Price: Free
20. FastKeys
It accesses multiple automation tools in one app. This tool, FastKeys lets you set up keyboard shortcuts for running programs and controlling Windows (e.g., taking a screenshot or adjusting the audio settings). There's also a macro recorder present in this particular software, to teach your computer to do a sequence of tasks automatically, mouse gestures, and a customizable start menu you can access by moving your mouse to one corner of the screen of your PC or laptop.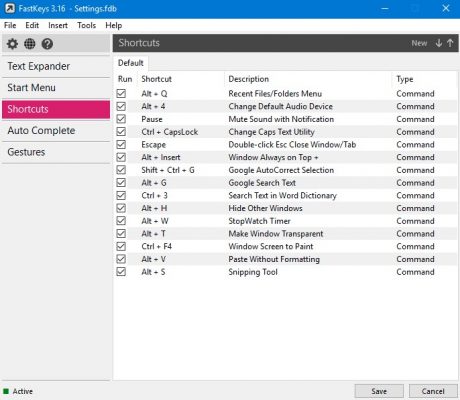 FastKeys Price: $19 license for up to 3 computers
We are sure that, if you will use all these above discussed twenty best productivity Apps and Software for Windows 10 Operating System while doing any task on your computer, it will surely make your task easier, comfy and better. Along with this, it will also save your precious time, as by using these apps or software, you can accomplish your any task within a short period of time. So, use these apps and software totally and even help your friends and family members by sharing these apps and software with them.