Since the launch of the first version of Age of Empires, in 1997, this game has been globally played by a majority of gamers. It is a world-leading Real Time Strategy game, loved by the majority of players. Besides this game, several other Real Time Strategy games have emerged and are gaining popularity with time.
Age of Empires Game Alternatives
If you find yourself bored by Age of Empires, or need a new challenge of the same category, consider giving a try to these other games, similar to it;
1. Rise of Nations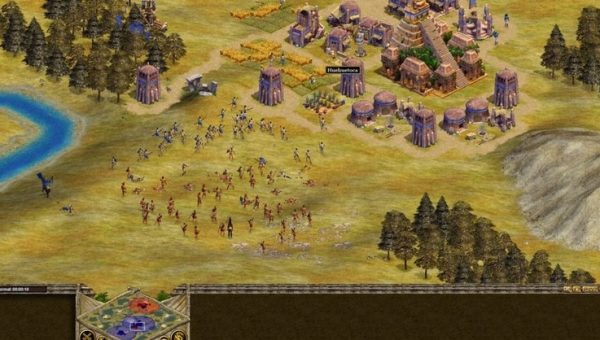 This game involves the developing of a nation from an antique city. During the development of this city, as a player, you have to own tactics on how to deal with wars, battles and build up the infrastructure, military, etc. As you go on playing, you will continue developing this city to the current age and time with your preference given the first priority.
Download Now
2. Total War: WARHAMMER II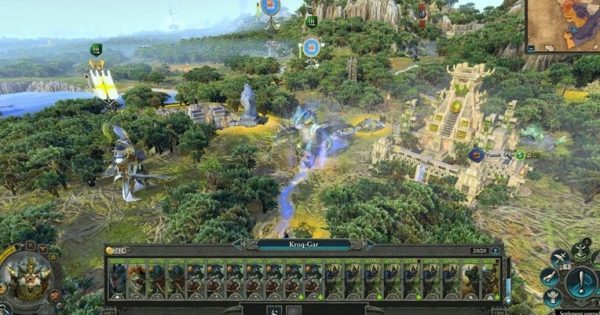 This game entails critical decision on how you can conquer surrounding empires to expand your own. Total war: WARHAMMER II also encourages diversity, decision making, and strategic management skills.
Download Now
3. Stronghold Crusader
This is a Real Time Strategy game that test how well you can prepare your community for impending dangers. It also entails building a city and planning and organizing teams while battling with different players. This game allows you to create new teams by uniting various classes of people like shooters and archers for battle. Stronghold Crusader also gives you a chance to engage in battles with online players.
Download Now
4. Europa Universalis IV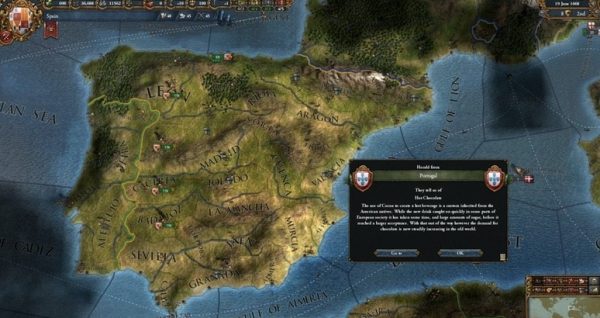 This game expects you to anticipate and analyze events from the past, the current issues and foretell the future. You are required to make decisions that are necessary in making an ancient city grow to fit in the modern times and progressively into an international territory. For you to successfully conquer and emerge as the best empire, your negotiation and trading skills are highly valued. Besides this, how well you can manage the history is also a contributor to the success of your empire.
Download Now
5. Stellaris
This is an exploration Real Time Strategy game akin to the Age of Empire. The only difference between this two games is that Stellaris is set on other planets and space rather than on earth. It involves conquering several galaxies and get to choose where you want to reign as you rule your empire.
Download Now
6. Age of Wonders III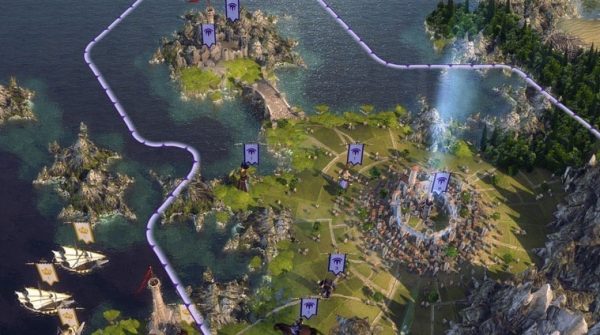 This game is more of fantasy than reality, but still placed among the best Real Time Strategy games. In this game, you become a leader of a world that entails fantasy plots and characters. Age of Wonders III also entails various role-playing characters like Rogue, Dreadnought, Sorcerer, warlord, etc. Due to different priorities set by each character, the character you get to pick has a high determining factor on the future of your empire.
Download Now
7. Hearts of Iron IV
This game is terrific for gamers who are interested in war and combats tactics. It is uniquely made in a way that it poses great time war features. You get to be the commander of this battles, based on the center of the battlefield, you get a chance to see what the battlefield entails. The most welcoming feature of this game is that you can get to choose a nation of your desire and make it prosper. Hearts of Iron IV is a perfect unifier of control, war simulation, and strategy in an empire growth.
Download Now
8. Medieval II: Total War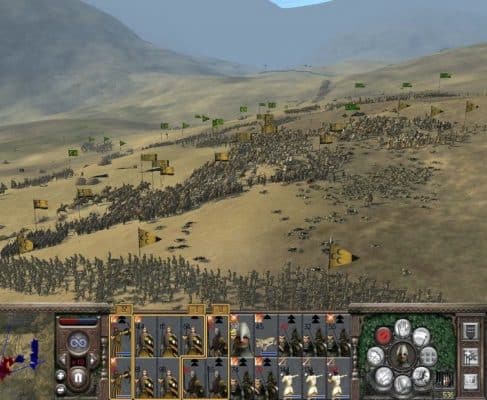 This game gives more significance to warfare, leadership, command and several other aspects related to the success of kingdoms. Medieval II expects you to manage your resources, troops, and personnel and emerge a winner of at least one battle in the field. Most gamers find this game fun since it supports both online and offline for several players. With or without experience, this game offers a player a good amount of time.
Download Now
9. Starcraft 2
This is another important Real-Time Strategic game. Similar to the Stellaris, this game also involves battles in other galaxies except for the earth. To make progress in this game, you need to conquer other galaxies, and with success, this game allows you to get involved in online missions. Besides the Starcraft 2 full version, this game allows you to play for free. In practice, this game requires one to play the free version first, and with experience, you can subscribe with little payment to get to the more complex game levels.
Download Now
10. Empire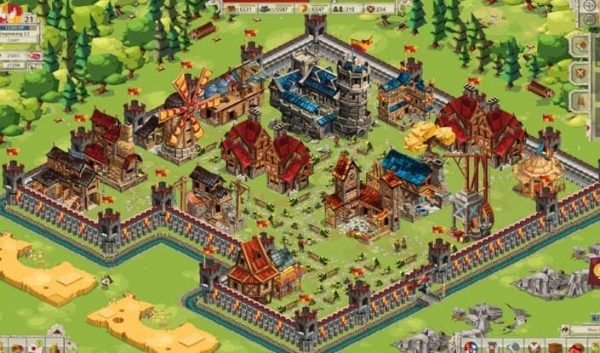 This game is one of the most affordable games akin to the Age of Empires. For starters, this game does not need any subscriptions or additional installations. With a working PC and the internet, you can comfortably play Empire. Although this game is not much luxurious, it provides fun that the gamers need. This game entails building your empire from the root upwards, while still, you engage in multiplayer wars. Despite the multiplayer facet, you can engage in battles with your enemies, conquer them, conduct trade across different empires, etc.
Download Now
11. 0 AD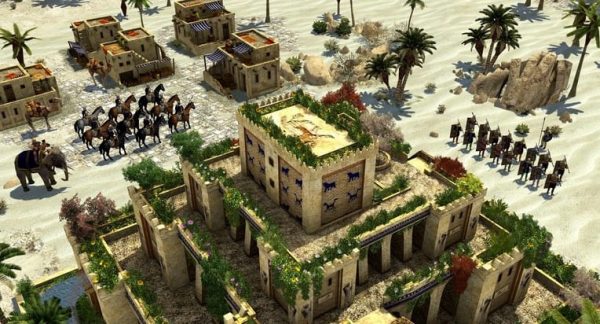 This game provides one of the most thrilling experiences in Real Time Strategy games. This game is also free hence gamers do not need any subscriptions to be part of it. It is available to the Linux, MacOS, and Windows users. 0 AD has wonderful graphics and beautiful nature of implementation during times of building or organizing your empire.
Download Now
Total War Saga: Thrones of Britannia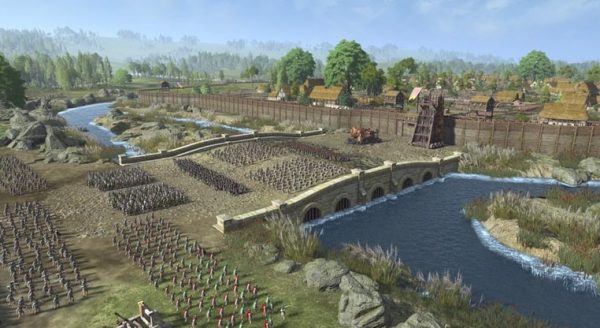 Last but not least, we have the Total War Saga: Thrones of Britannia game. It is also classified as the best Real Time Strategy games. It focuses on war and Viking invasions. This game is a leader in war simulations. While in War with other empires, Total War Saga: Thrones of Britannia requires you to be quite a good strategic planner to win the battles.
Download Now
As a real gamer, you do not need to keep playing one type of game, new challenges are required for a successful player. The above 12 games under the Real Time Strategic games are a better way to challenge yourself. The above-named games cover all the interest of gamers varying from the lovers of intergalactic world provided by Stellaris and Starcraft 2 to the lovers of real war and war subsidiaries. Either way, your RTS game craving is satisfied by these games. Goodluck!