I have shared here different methods on how to root your Android devices till the latest version, if you haven't root your device check below links:
1. How to Root Android with Framaroot
2. How to Root Android & Other MTK Devices
Probably one of the methods should work for your device.
NOTE: Don't ever make any system update once your device is rooted.
So today I would be sharing how you can unroot your device incase you need that to be done.
If you root your Android device with Framaroot, it's very easy to Unroot.  Just open Framaroot app choose unroot and tap the last option at the bottom. Reboot and that's all. 
How to Unroot Android Device Rooted with KingRoot
If you don't have kinguser installed click here to download and install.
1. Launch the Kinguser app and tap the settings icon found at the top right hand side of your screen.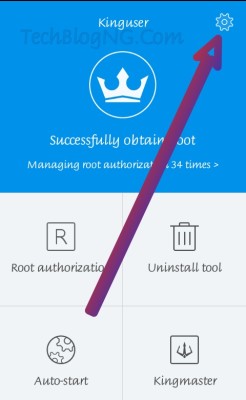 2. You would have another page, just tap on Root authorization Setting.
3. Another page appears, tap on remove root permissions.
4. A popup comesup warning you that you would return to Unroot status just confirm.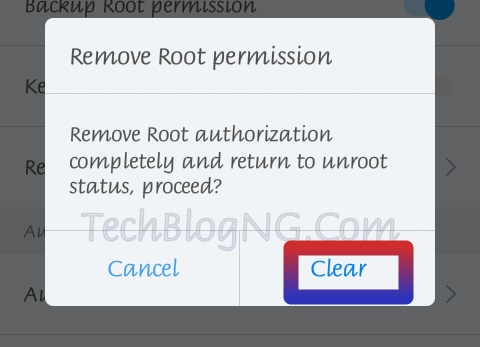 5. Reboot your Android device and you have successfully unroot your device.