Whether you just recently bought a new smartphone or someone who just recently switched from iOS to Android and wants to explore what every button has to offer or familiarize the system and of course that includes the nuisance that bothers you, we are always on the lookout to help you with that.
There's always more to your regular smartphone than what you might think. You may think that it's just user-friendly and simple because of its surface but we tell you, there are different kinds of "secret" features and shortcuts that you can make use of and do more when it comes to the mobile phone of your choice.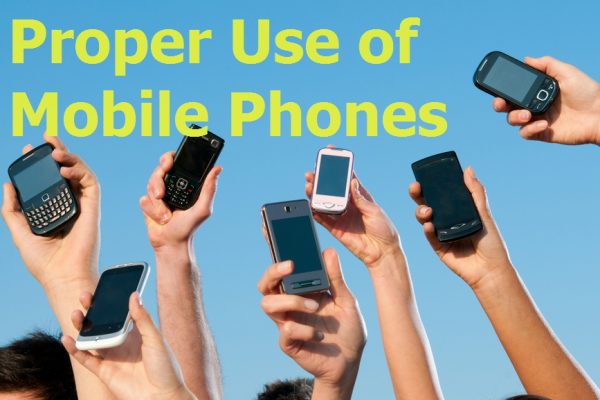 But, always put in mind that these smartphone hacks vary from one phone model to another because of different OS  version and in their built. But if you keep on exploring it, the next step is just too near for you to notice.
So here are some of these tips that will change your way of thinking about your boring smartphone:
Disable App Notifications
App notifications are annoying sometimes, yes. They just keep coming like there's no tomorrow. Aside from that, it also drains your phone's battery fast. So how do we disable this? If you're using operating system Jelly Bean version 4.1 and above, here's how to vanish it:
In your notification bar, click or choose an app that you don't want to get notifications.

After picking one, long press on that and a message box will appear.

Click App Info then untick the box that says show notification and click OK.
Turn off your mobile data
Many Americans call telecommunication companies due to some "bill discrepancy" for their cell phone postpaid plan for one same reason: data overage charges. And this is the result when the user doesn't turn the mobile data off. Even if you don't use or surf the web using your phone, it would still consume data as the phone updates now and then. So how can we prevent this from happening? Here's how:
Go to settings and then click on data usage.

Turn it off by toggling the mobile data setting from ON to OFF.
Set a Limit for your Mobile Data
Let's say you are in a postpaid line and for you not to be billed for overage charges on your data usage; you would be most likely to set a limit for your mobile data. But how do we do it? If you have a handset running Android Ice Cream Sandwich and above, here's how:
Go to settings then look for data usage. Press it, and a new widget opens.

Set your data limit by adjusting the orange line. After that, it would reflect your target limit for the month.

Also, you can set the cycle of your data usage depending on when you want to start and end it, and voila! You're all set.
Set Multiple Accounts in Google
In an Android phone, you will need at least one Google account for you to use it like a pro. But, did you know that you can use more than one account for Google on your mobile phone?
Having multiple accounts signed in his is beneficial for you if you use multiple accounts in different Google apps. So, the ultimate question would pop out: How can you add multiple accounts? Here are the steps on how to do it:
Go to settings and then click Add account.

Choose Google and follow the process of setting up your new or your existing Google account.

After adding it, select the apps that you would like to sync to it.

If you still want to add more, repeat all the steps.
Disable Apps from updating automatically
Automatic updates are annoying, that's undeniable (especially to those who incur data overage charges because of this). We're pretty sure you would want to read through app permissions first and manually choose which app you would like to update. Good thing mobile phones nowadays give you the liberty to do so, but first, you have to disable this feature. Here are the steps on how to do it:
Launch Play Store and go to settings.

Look for Auto-update apps and tap it.

Pick the option that says So not auto-update apps.

If you want to update apps automatically, just follow the same steps and choose Auto-update apps at any time or Auto-update apps via Wifi only. This function may be available to some devices running Android solely.
Check for Android System Updates
Checking for system updates is not a new thing for those who are tech savvy. But for those who are not, how will you check if there is already the latest version of your operating system (which is obviously, Android)? For those who are using stock ROM, here's how:
Look for settings and go to About phone.

Look for System updates and tap it.

Choose Check now to look if there is already a new update.
How to Change Default Apps
Let's say, for example, you set Google Chrome as default when opening a web link, and you want to change it. There is a trick on how to do that. Here are the steps on how to change it:
Go to Settings and then tap Apps.

Swipe it to the right and look for All. Press it.

Choose the app that you would like to remove as default.

Above it, you will see the word Clear defaults. Click it.
Create Shortcuts in Folders in your Home Screen
You're a gamer. It is natural for you to have a lot of apps installed, which means your home screen is expected to be full of apps. Unlike in the app drawer, those apps on your home screen are not in alphabetical order. The solution? Create a folder for those home screen app shortcuts! Here is how to do it:
Let's say you have tons of apps installed and are already on your home screen. What you have to do is to long press one app and drag it to another one.

You will see a circle containing those apps, that means that the apps are already in a folder.

When you tap the newly created folder, you would see a mini window containing the apps that are in that folder.

You can add more apps in that folder by dragging another app shortcut into it. If you want to rename the folder, you can do so by clicking the text area at the bottom of the small window.
Turn Off Animations
You noticed that your smartphone is lagging for quite some time now. Then what is the solution to end it? Disable or turn off its animations. You should have access to Developer Options which you can find in Settings under About device.
After enabling Developer options, look for Window animation scale, Transition animation scale, and lastly, Animator duration scale. Turn them off one at a time.
Turn off Auto-Correction
We usually hate it when our phone dictates us what to type when we are texting to be particular so here's an easy way to put it out:
Look for Settings and then go to Language and input.

Click on the Settings Icon next to the type of keyboard that you're using.

Look for Auto-Correction and click it.

To turn it off, select the off option.
Moe about smartphones:
– 5 Quick Tips to Make Your Smartphone Charge Faster
– Putting The Smart In Smartphone: Doing The Necessary Backup
– How to Download Facebook Videos on Your Smartphones & PC
These are just some of the tips and tricks on how to use your phone like a pro. These tricks may be basic for some of you but these are helpful too. These cell phone hacks may change the way you think about your regular smartphone. Do you still have anything to share regarding mobile life hacks? Share it down in our comment box!