After the launching of new iPhone X series (iPhone XS, iPhone XS Max and iPhone XR) this year, the next version of iOS was revealed for everyone on Sept. 17, 2018, by Apple for iPad, iPhone, and iPod touch at WWDC 2018. Since, the previous version i.e. iOS 11 was such a mess, with several bugs and sloppy updates, this year the Apple Company, instead of introducing tons of new features, the Apple team focuses primarily on performance, stability and improvements for iOS 12.
There are a whole bunch of useful features that were either not mentioned or not highlighted during the launch of iOS 12 at WWDC 2018. We've rounded up all the big picture items and secret features and changes while using iOS 12 beta and found them to be worth sharing, so you know exactly what to expect when updating to iOS 12 on your for iPad, iPhone, and iPod.
1. SMS OTP auto-fill
Android users have had this feature for a while, but now you can use this feature in your iPhone also after installing iOS 12. Now, when you get a one-time password (OTP) via a text message, iOS will now show an auto-fill prompt to help you quickly paste it in browsers or apps, as it protects your privacy. On Android, every app that implements OTP auto-fill can read every single message which comes on your phone, while on iOS, the operating system prompts you to paste an OTP, by which the app itself can't read your messages.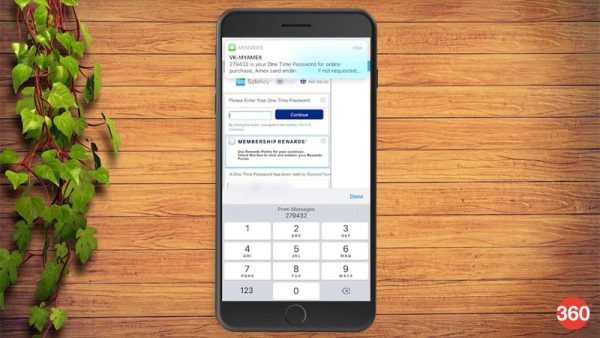 2. Multiple faces on Face ID
After installing the new iOS 12 version on iPhone X, iPhone XS, iPhone XS Max, and iPhone XR, you can now add more than one face to Face ID for unlocking the device. For this, go to Settings > Face ID and passcode and select Set Up an Alternate Appearance. Another attractive feature is if the device fails to recognize your face, you can swipe up to enter the passcode.

3. QR code scanner in Control Centre
In the latest iOS 12 version, you will find QR code scanner in the control Centre. To operate this, just go to Settings > Control Centre > Customize Controls. You will see a new option called QR Code Scanner. This will allows you to quickly open the camera to scan QR codes or take pictures.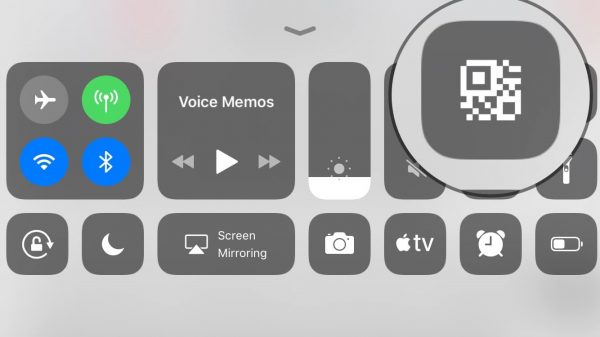 4. Automatic software updates
You can now allow iOS of your iPhone to automatically install new software updates. For this, the user has to go to Settings > General > Software Update. Tap Automatic Updates and switch it on to enable this. You will be notified before iOS updates are installed.

5. Siri Shortcuts
The Workflow app makes reappearance inside iOS 12 as an app called Siri Shortcuts. For this, you have to go to Settings > Siri & Search > All Shortcuts. Here you will find a cluster of Shortcut suggestions, and you can select any, record a phrase, and Siri will automatically execute that action when you say that phrase. For example, for a phrase like "Show me screenshots" will make Siri to open the Screenshots album in the Photos app. All the phrases that you have recorded will appear under Settings > Siri & Search > My Shortcuts.

6. Voice memo settings
The Voice Memos app has received a much-needed revamp in iOS 12 version. Apart from the redesign, the app has some attractive options too. For this, just go to Settings > Voice Memos. After a certain number of days, you can choose to clear deleted voice recordings and even you are allowed to decide whether you want to record it in a compressed audio format or lossless.

7. Podcast app settings
After installing iOS 12 version, the Apple Podcasts app gets a notable new feature — with the help of which, the user will easily skip forward or back for a custom amount of time within the same podcast episode. For instance, if you want to forward 20 seconds to skip an intro or go back 40 seconds to re-check something you missed, this feature allows you to do both the thing. Earlier in the iOS 11 version, you could rewind or forward for fix 15 seconds each, but now you can change that according to your needs. The user can easily find these settings for the Apple Podcasts app under Settings > Podcasts.

8. Press space to select text on devices without 3D Touch
If you have an iPhone with 3D Touch feature in it, you force to press the on-screen keyboard to bring out the trackpad style text selector tool. But in the new iOS 12 version, now the user can access this feature on iPhones that even don't have 3D Touch too. To use this, the user has to just long-press the space bar to use this feature.

9. Air quality reading feature in Weather app
Contemporary air pollution is a major issue, so keeping this in mind Apple team has added air quality reading feature in the weather app. This means, if you live in a place where air quality is a big concern, iOS 12's Weather app now shows air quality readings as well. At the moment, this app does not show readings for all cities. It is just showing the air quality reading feature for limited cites.

10. You Can Search Photos by Places & Events
As in earlier iOS versions, you could search for photos from a specific location, but now you can now search for the business or event's name instead, to get even more specific results. For example, if you were at a specific garden, you can search for all the photos and videos taken there using that garden's name instead of the city or neighborhood it was in. You can even just search for "garden" and get results from all the gardens you have been to. Similarly, for other events or places, there are sports games, concerts, festivals, expos, and more that you can search by name for.
11. Notifications are automatically grouped
While, in iOS 9 versions, Apple did have a way to group by, but they removed it in subsequent updates. Well, now this feature is once again added but this time better than it was before. Now, the similar notifications are grouped together using the "Automatic" setting, but the user can also change that on a per-app basis so that they are "By App" or "Off". You can interact with them individually within the group or operate the whole group at once.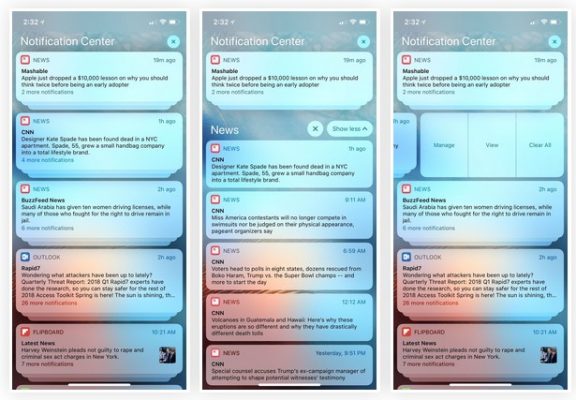 We are sure that all the above discussed new iOS 12 features will help you all a lot in operating the Apple products – iPad, iPhone, and iPod easily and in a better way.