Ever since the first MacBook device was released, the features of these machines have been improving with each passing year. The latest in line is the MacBook Pro with a touch bar, which comprises various software and hardware upswings. Whether you want to enjoy your favorite games, complete tasks such as 3D rendering, or simply browse on a good laptop, this machine is an excellent recommendation.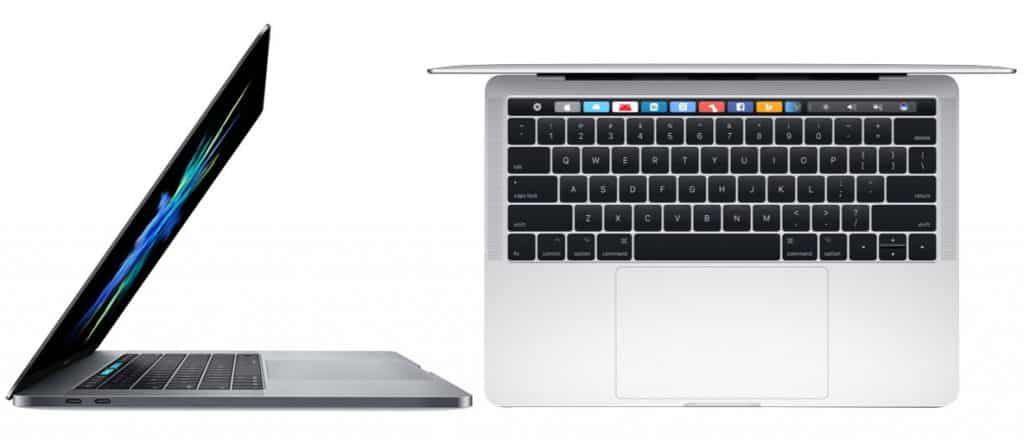 BUY NOW
The MacBook Pro is razor-thin, compact, and even faster than its predecessor. In fact, it comes with a bright and colorful display for an immersive experience. More so, this unit has a Touch Bar- a multi-touch strip of glass. This provides instant access to your desired computing functionalities. Now let's take a look at the features of the machine.
Touch Bar and Touch ID



The Mackbook pro comes with a special touch bar feature. This has been used to replace the conventional function keys that were found on the top of the keyboard. The touch bar is much more versatile and practical. It has smart functionality in that it adjusts to your current computing activities. Some controls that will appear on the touch bar include the system controls such as volume and brightness. Besides that, the Touch ID is included to provide instant access to your resources instead of typing in your long passwords. Besides, if you need to make use of any of the function keys just hold fn key, and the function keys with show up on the touch bar.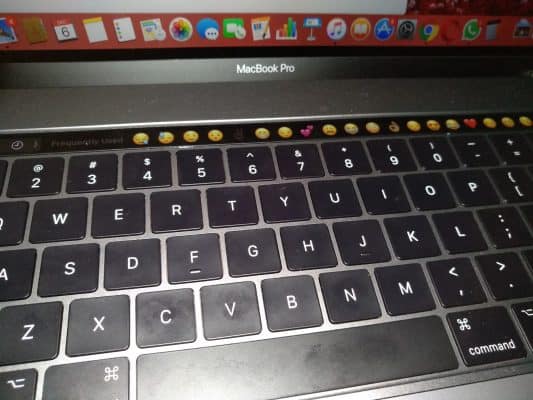 Performance
This device also takes notebook performance to a whole new level. Its unique design is developed for optimal performance and portability benefits. It has high-performance processors, robust storage, and innovative graphics.
Retina Display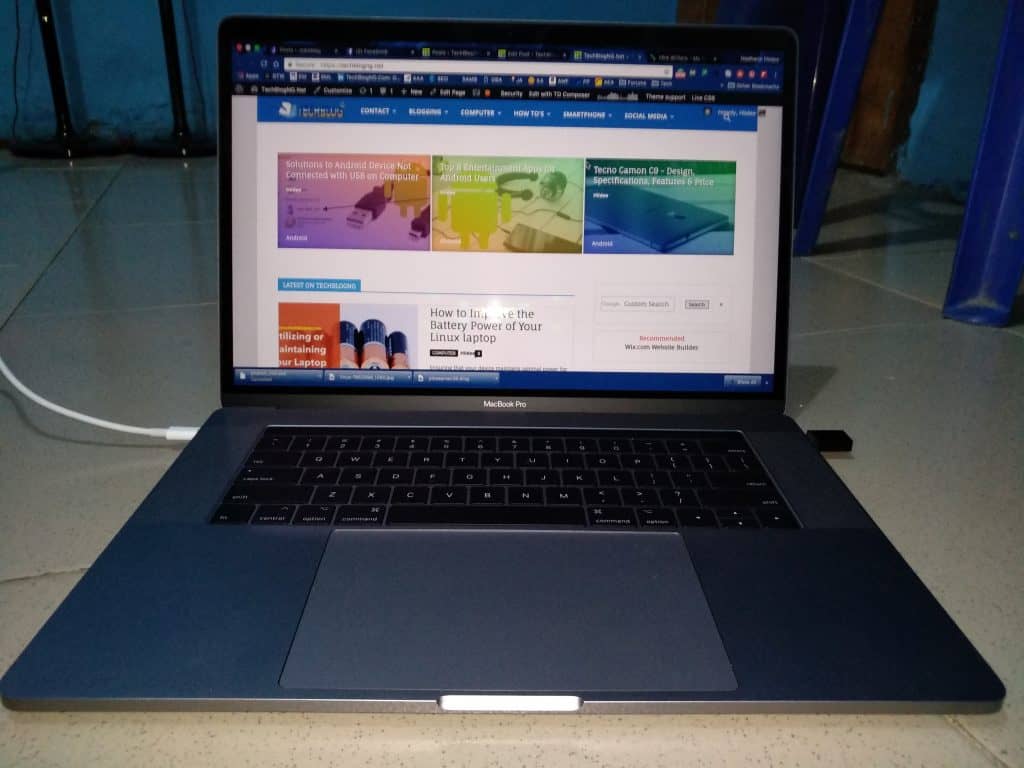 The MacBook Pro also has one of the brightest and most colorful displays ever on an Apple computer. In particular, it comes with a bright LED backlight and a high contrast ratio. This provides bright whites and deep blacks, which make it appealing to users. The unique display of this machine makes it perfect for contemporary games and almost any type of professional task. Whether it's 3D rendering or working on tasks such as Photoshop, this machine provides high-quality graphics. Additionally, the amply sized pixel aperture and customizable refresh rate make this machine highly power efficient. Also, it supports wide color, which guarantees vibrant reds and greens. As a result, users can be sure of immersive and clear images each time.
Powerful Graphics
The 15-inch MacBook Pro comes with a sturdy Radeon Pro GPU. This GPU has been developed using special procedures, which help to combine excellent power with superior power efficiency. Additionally, this unit has 4GB of GDDR5 memory, which is available as a standard feature. This provides unrivaled graphics and powerful performance for technical tasks such as Final Cut Pro X and 3D titles. Each 13-inch model comes with powerful graphics with as much as 64MB of integrated DRAM. This helps to improve graphics tasks. Featuring a powerful 8GB or 16GB RAM, this machine can easily multitask your favorite applications without causing any compromise on performance.
Smart Storage Features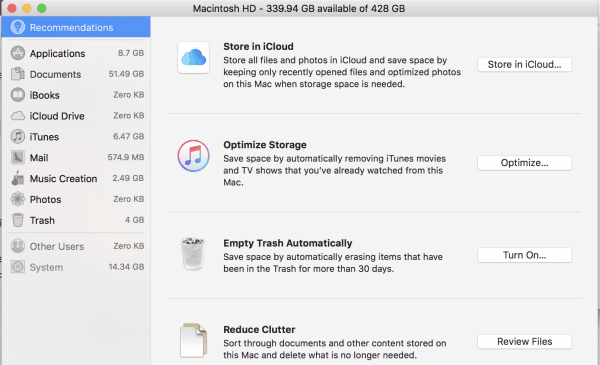 Further lending to the superior design of this unit is that it has a solid-state drive. This means that it contains no moving parts, which provides various performance benefits. It's silent in operation and even faster as well. In fact, it can achieve speeds of as much as 3.2GB/s, and the 15-inch model can accommodate as much as a 2TB SSD. This provides sufficient space to accommodate even your largest projects without having to carry an external drive. The memory provides high speed, and it's also efficient in power consumption. This combines to provide a fast boot up, multi-tasking, and ease in importing large files.
Powerful Processors
The inclusion of the 7th generation Intel Core processors ensures unrivaled performance results. In fact, the Mackbook pro will provide exceptional performance with turbo boost frequencies that average at 4.1Ghz. In this way, you can complete your computing tasks fast even working on heavyweight tasks. This includes rendering 3D models and running games. By the same token, the Mackbook pro is also power-efficient, especially when handling lighter tasks such as browsing. This processor does not overheat in the same way as conventional Intel processors. As a result, this makes it perfect for handling heavyweight applications for extended durations. The processor is also power efficient in that it consumes a small amount of power. Best of all, the 10-bit HEVC hardware acceleration lets you leverage the benefits of 4K video compression and performance.
Impressive Battery Life
The Mackbook Pro is a compact machine that provides all-day battery life. Simply put, you can expect as much as 10 hours of power for web surfing, movie playback, and more. This includes as much as 10hours of power for both the 13-inch and 15-inch variations of the computer. The added benefit is that the battery has been designed to last for several years. Therefore, you don't need to worry about replacing your battery or perhaps investing in a new one. Apple has also done well to include smart battery management features. In this way, you can customize the performance of the computer to suit your power accessibility needs.
Innovative Cooling Features
Most compact notebooks have less space for cooling. This is why the Mackbook Pro comes with an innovative design that helps to control the effects of heat. It is designed with dial cooling components that help users to mitigate the effects of heat with exceptional results. More so, the unique design of the cooling components is less prone to the effects of dust and debris accumulation. As a result, you can experience improved airflow, especially during intensive tasks such as video editing or playing heavyweight games. Furthermore, the blade has an innovative split design that accommodates more blades and provides improved airflow. The asymmetrical structure of the fan blades also helps to reduce any noise during cooling.
High-Performance Audio
Taking things to the next level, this powerful machine also allows users to enjoy exceptional sounds for an immersive experience. In particular, the audio comprises dynamic range and more bass for enhanced boom benefits. Additionally, the speakers are also directly connected to the system power, which provides optimal amplification. As a result, this makes the Mackbook pro the ideal solution for mixing tracks and editing videos.
Responsive Keyboard and Trackpad Design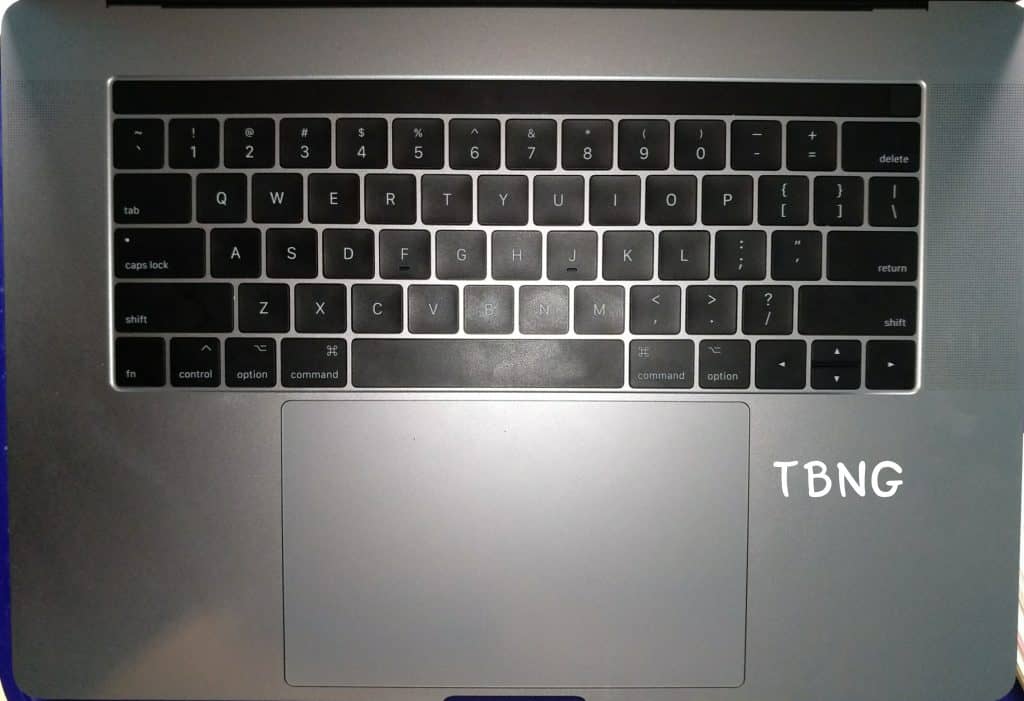 Using this machine is a simple and straightforward experience. The keyboard comes with a unique second-generation butterfly mechanism. This provides as much as four times more typing stability than the conventional scissor design. Users can also be sure of improved responsiveness and comfort. With its highly spacious Force touch trackpad design, your fingers gain sufficient room for gesturing and clicks.
Excellent Port Designs


The special port on this machine is referred to as the `The Thunderbolt 3.` This machine guarantees a powerful universal port for your needs, combining the ultra-high bandwidth and ultra-versatility of the USB-C industry, this machine guarantees a powerful universal port for your needs. This does well to combine charging, data management, and video output all in a single port. It can provide as much as 40GB/s or throughput for twice the bandwidth of conventional notebooks. Both versions of the Mackbook pro are available with four ports. This makes it simple to connect existing devices to an adapter or cable. Users can also connect two 5K displays to the two RAID systems. This will make it easy to create a powerful workstation for your project management needs.
Powerful MAC OS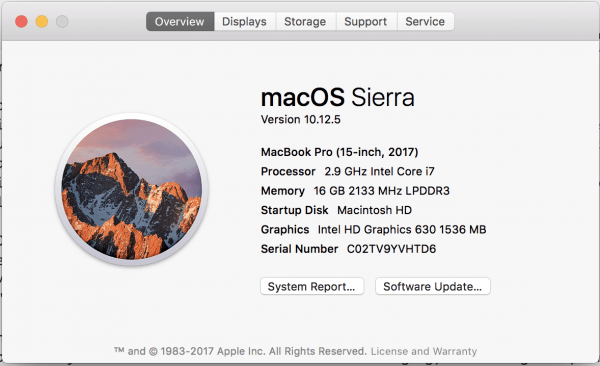 The Mac OS is the operating system that is behind every MAC device's functionality. It is developed to take full advantage of the hardware, and it is also simple to use. The MAC OS has been customized for a seamless user experience. It even has features for allowing users to answer phone calls and has touch functionalities as well. Apple has also done well to ensure that the app provides fast performance and that's compatible with your favorite programs. The GUIs are highly interactive, and the system comprises several apps for an amazing experience. It also comprises iCloud and other innovative features for added user convenience.
Price
As we all know, MacBooks have been available over the years for a huge price most of the time. The MacBook Pro 2016, as well as 2017 and other new release versions, are all available in the market for around $1700 to $3500 depending on the specs you wish to opt for.
BUY NOW – Amazon
BUY NOW – Jumia
All things considered, the Macbook Pro is the ideal computer for any computing enthusiast or anyone who wants to own a good computer. It has a completely new design and innovative features such as the Touch ID and Track Bar. Furthermore, this machine is compact and with superior cooling capabilities, to provide several hours of reliable computing. Best of all, the sleek and contemporary design of the Macbook lets you complete your computing tasks with class.