-Advertisement-
Good day to you, I know you would have been hearing about rooting of android devices now you are here to know how to root your device.
What is Rooting?
Android rooting is the process of allowing users of smartphones, tablets and other devices running the android system to attain privileged control (known as root access) within the Androids subsystem.
IMPORTANCE OF ROOTING
– Overcoming limitations that carriers and hardware manufacturers put on the device
– Performing operations that are inaccessible to a normal android user
– Facilitating the complete removal and replacement and replacement of the device operating system
-Advertisement-
FOLLOW THESE PROCEDURES TO ROOT YOUR ANDROID DEVICE:
– Download and install FRAMEAROOT here. Launch after installation.
– Choose Install Superuser and click on "Boromir" or any other text displayed at the bottom of the screen (the text varies because of the Android manufacturers).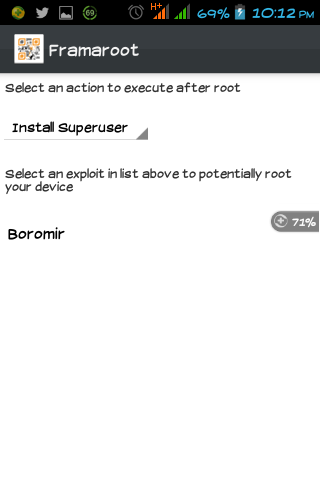 – Now a message would pop up telling you success :-)…Superuser and su binary installed. You have to reboot your device. If superuser fails to give you success you can choose supersu instead of superuser.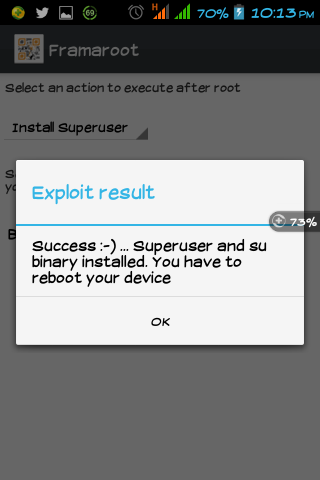 – Reboot and Install Rootchecker basic to know if your android rooting has been successful
– Launch Rootchecker Basic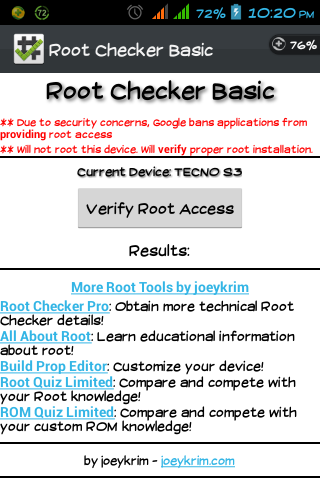 – Click on verify root access, grant the root process and you would see a congratulation message that your phone has root access as shown below.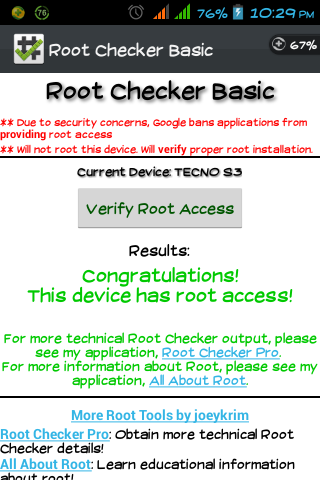 If otherwise restart the procedure from step one.
-Advertisement-