Santorini Island is located in Greece. Santorini happens to be a very beautiful Island and well-visited from people all around the World. I would in fact say Santorini is one of the most iconic Greek islands to see today. Santorini has lots of amazing and there are lots of fun, lovely and amazing things to do there that will keep you more hungry for visiting again another time. The beauty of Santorini is just nothing we can discuss finish here unless you are present there as well to witness the look of the amazing location. What do I have to talk about?? Is it the cave-liked hotels, pulverize cliffs, gorgeous sunsets from Oia, or fresh donkeys.
Now let's talk about making your next trip to Santorini a memorable one. Having fun and exploring different locations is the beauty of traveling. Here are lots of things you can do and places to see in Santorini to have unlimited pleasure. Before proceeding kindly note that the best time to visit Santorini ranges from September to October and April to May when the weather is warm and the crowds are scarce.
1. Visit Red Beach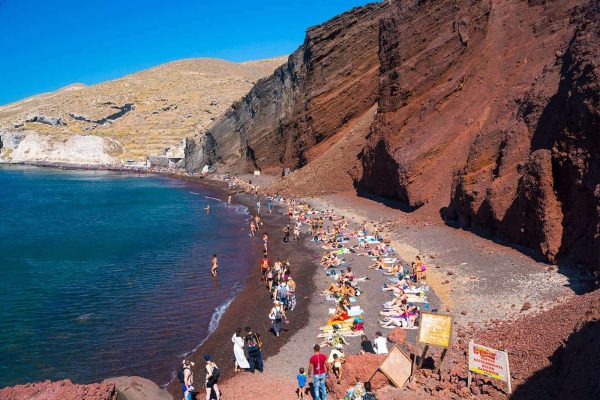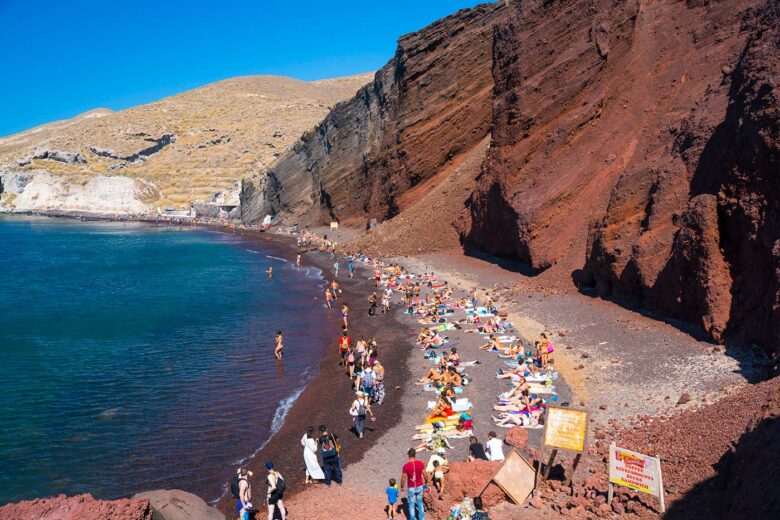 Red Beach is one of the Top Attractions in Santorini. You need to experience the unique hues on Santorini's Red Beach. It is comprised of red-colored steep hills, cliffs, and sands that create wild scenery around the whole area. There are also red pebbles in the sea which complements the crystal blue waters and make an exquisite palette of contrasting colors. There are lots of catamaran cruises that sail near the Red Beach which will offer you the pleasure of swimming in clean and clear blue waters.
2. Catamaran Cruise around Santorini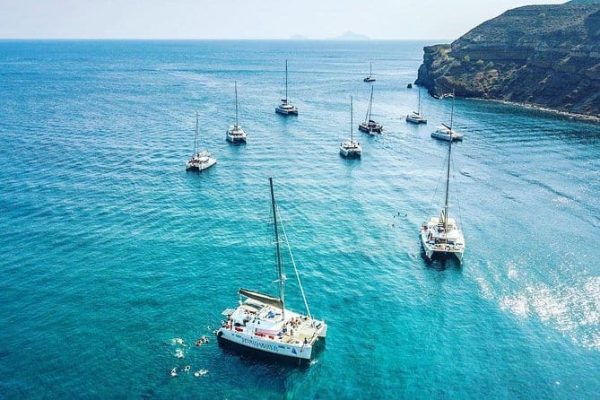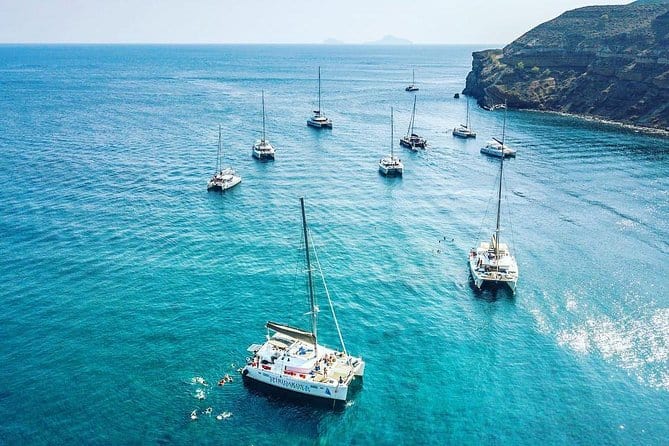 A catamaran cruise around the Island is a thing you will love todo. You have the chance to explore most of the best attractions of Santorini's island as well as enjoy swimming in the crystal clear waters of Red Beach and White Beach.
3. Visit and Walk to Top of Santorini Volcano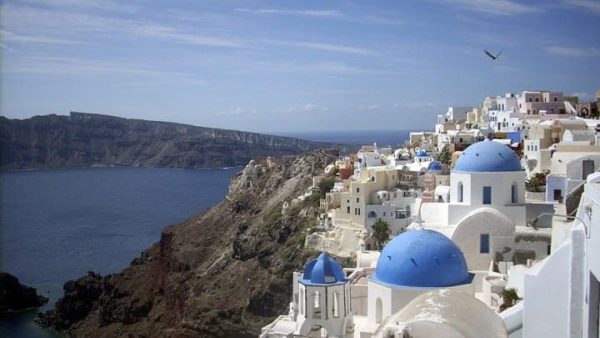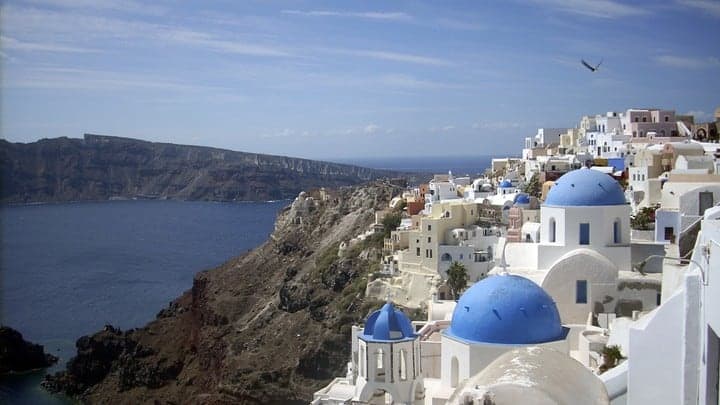 Would you like to indulge in the rich volcanic history of Santorini's Island?? If yes, then a volcano tour will be the best way out. Don't forget your swimming kits as this is one of the fun activities walking up the well-known volcano and also swimming in the healing waters of hot springs.
You can have a quality time of your life on a boat tour with your family or friends while also enjoying some delicious local delicacy of Santorini.
4. Visit Black Beach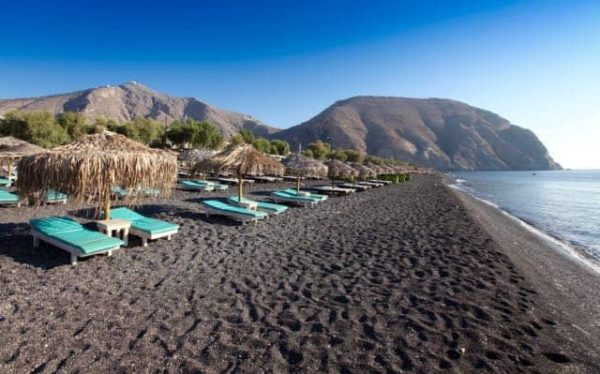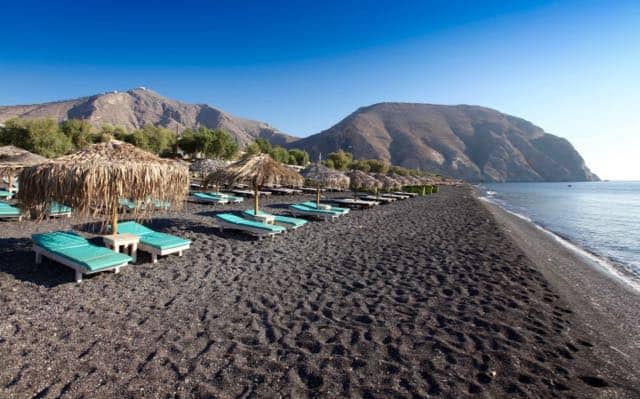 A visit to the black beach is worth your time as well most especially when you are on the trip with your loved ones or partner. Swimming in this Black Beach is extremely refreshing.
5. Explore Fira, Capital of Santorini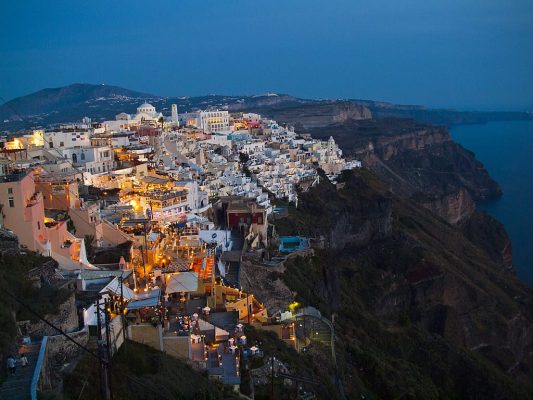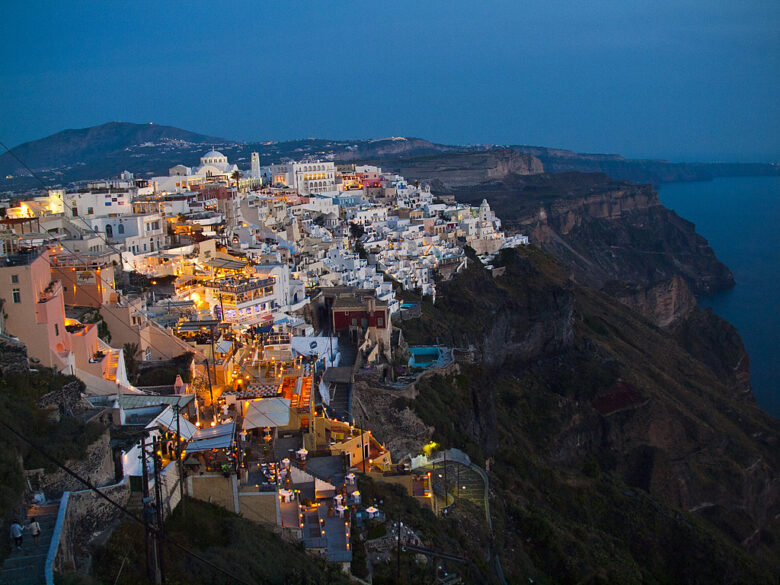 Fira happens to be the capital of Santorini. Although don't expect a big capital compared to the giant ones of Europe. But as small as it is, as beautiful and lovely to cruise around. Also, the Archaeological Museum of Thera is a good location to see.
6. Fira to Oia Hike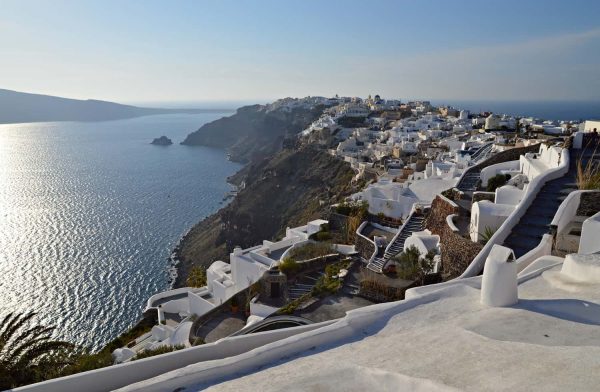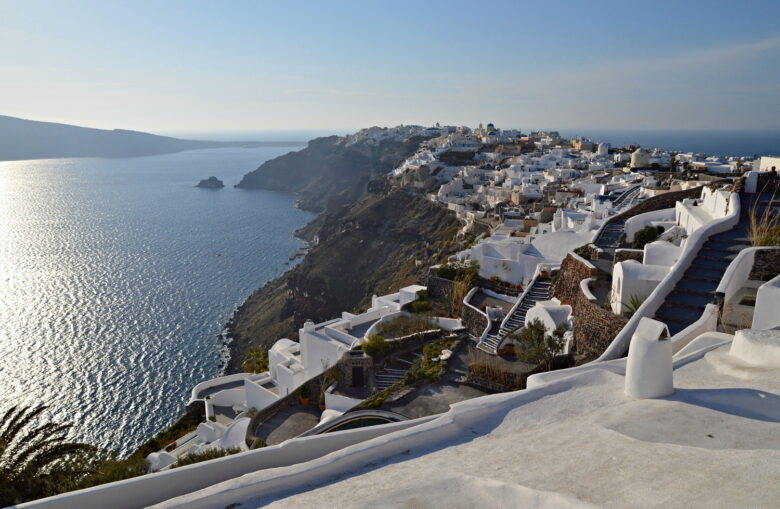 Did you think Santorini is just a location full of swimming arenas and high hills? No, the Caldera trail between Fira and Oia is also something you need to experience.
7. Watch the Sunset at Oia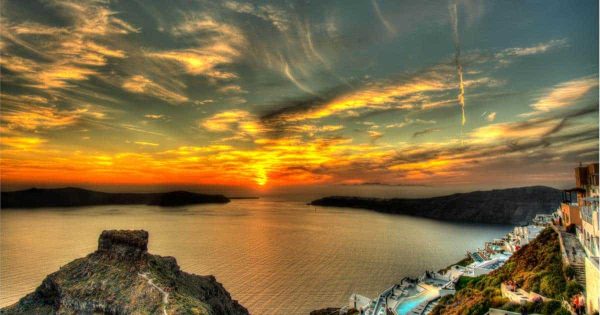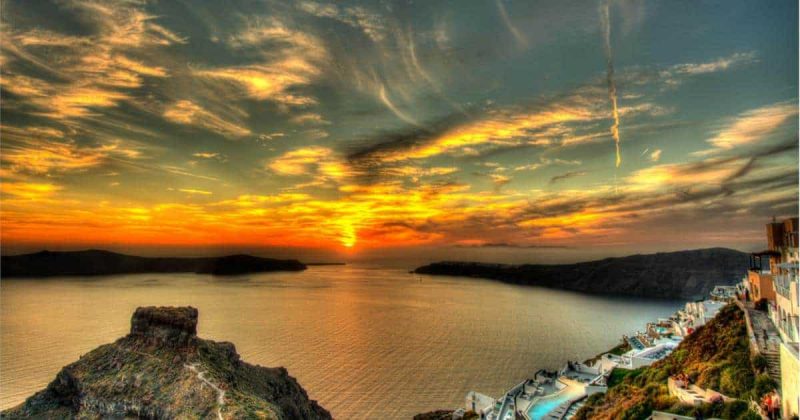 You can make good use of a lazy afternoon to watch the sunset. You can head over to any restaurant which overlooks the town. Or just find a good location to enjoy the sunset at a better angle.