-Advertisement-
Reliance Jio has been creating waves in the telecom industry with its high-speed data services. Apart from being a service provider, the world's largest start-up also offers a range of premium applications, smart phones, and MiFi devices.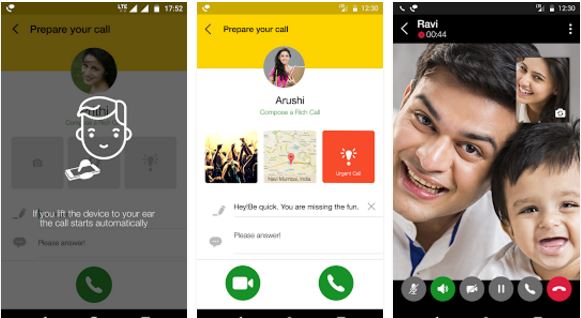 The range of applications lets users enjoy content streaming, protect their phones from viruses and other threats, make digital payments, and much more. Priced at approximately Rs. 15,000, this package of applications is presently available for free owing to Reliance Jio's welcome offer. This offer lets Jio users avail of unlimited HD voice and video calling services, cellular data, and premium applications for free up to the 31st of December, 2016.
Jio applications are ranking high on Google Play. While almost all Jio apps have crossed 1 million downloads, the MyJio app has garnered more than 10 million downloads. In terms of their ranking, MyJio tops the charts followed by Jio4GVoice, JioTV, JioChat, JioCinema, JioNet, JioMoney, JioMusic, JioSecurity, JioCloud, JioXpressNews, JioMags, and JioNewsPaper.
Three of the most exciting and useful applications by Reliance Jio are Jio4GVoice, JioNet, and JioCloud.
Jio4GVoice
Exclusively available for Jio 4G service users, Jio4GVoice is an application that transforms non-4G phones into devices that support VoLTE calling. VoLTE is the latest technology that stands for voice over long-term evolution. This allows individuals to send or receive quality text messages as well as make voice and video calls over wireless 4G networks.
This application is the first of its kind to offer Rich Communication Services (RCS) in India. Available for Android smart phones, this application also lets users share their location and create doodles that can also be shared during rich calls.
JioNet
Individuals can unleash their smart phones' true power with the help of the JioNet application. It allows users to stay connected with their friends and family as well as stay updated with recent happenings. This is possible due to the widespread presence of Reliance Jio 4G services, in the form of hotspots across the country. Users may simply download this application, which eliminates the need to enter login details each time they have to connect to a Jio hotspot. This facilitates a hassle-free Internet browsing experience. Available for both Android as well as Apple smart phone users, the JioNet app lets users discover local hotspots, which ensures superior connectivity even when traveling.
JioCloud
JioCloud is a cloud storage facility offered by Reliance Jio. Once users are registered on the Jio network, they may log in using their verified Jio IDs. This app allows them to store their media files and documents in an organized manner. Since these files are stored in the cloud, users can easily access them when required. Moreover, since these are backed up, they are not lost even if the primary device is stolen or misplaced. Users can download their content from the cloud conveniently on to any new device of their choice using their existing Jio IDs.
Individuals can also share media files with their contacts, even if the recipients are not Jio account holders. The app automatically backs up data from the device and also syncs the users' contacts through the address book onto the cloud.
Jio applications contribute largely to Reliance Jio's vision of creating an extensive digital ecosystem. Besides being highly useful, these apps also boast of unique features and a superior user interface. They are tailor-made for Indian users, one of their core competencies being their compatibility with several regional languages.
-Advertisement-
-Advertisement-