We are in the world of Android devices and most people love taking selfies either before going to work or lectures. Not all these people have the best camera with their smartphone and not all are gifted a beautiful, gorgeous, or charming look, therefore for you to have a more pretty look with your photos you need the photo editing apps. Although we have many photo editing apps out there not all are worth downloading that's why have gathered together a list of the best ones that have tried out and found very useful for any purpose of editing you may need.
1. PHOTOWONDER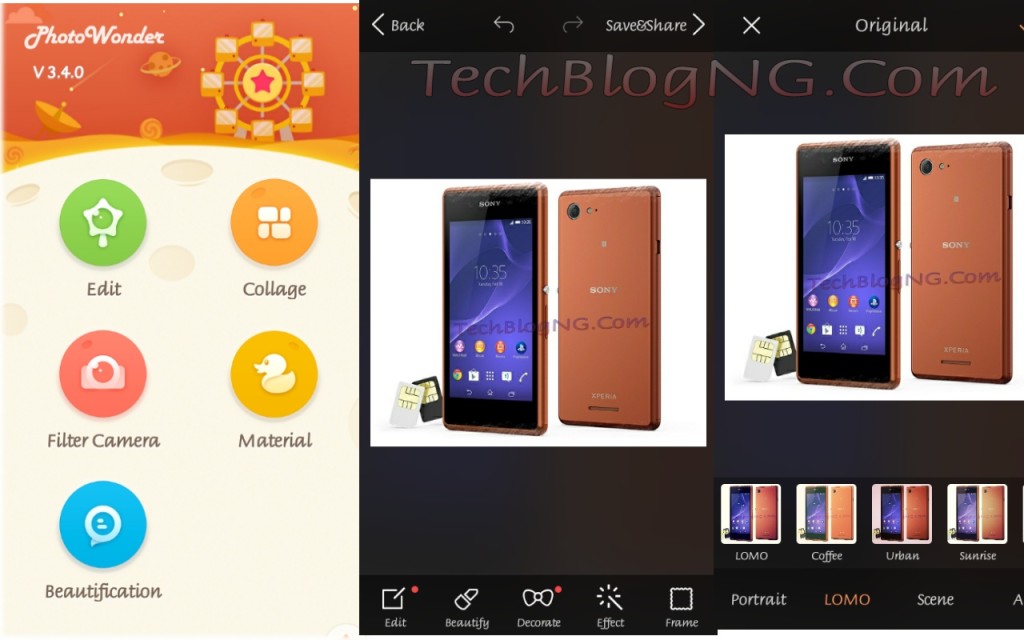 Photowonder, as the name implies, is a free application for editing images just in a wonderful way. It's built with a filter camera which can provide classic effects and makes it easier for you to take beautiful pictures. It's also gifted with amazing editing features like crop and rotate of photos, as well as adjust their brightness, contrast, and saturation as you wish. PhotoWonder integrates all kinds of pretty accessories, interesting stamps, and fashion text material for you to create personalized photos. Some features like Whitening, polishing, removing acne, enlarging eyes, and slimming easily by only paint or tap through your fingers. There's also provision for various eyeliners and blushers to enhance the beauty of your photos. You can also collage your photos and use various frames to make photos more interesting.
2. PHOTOGRID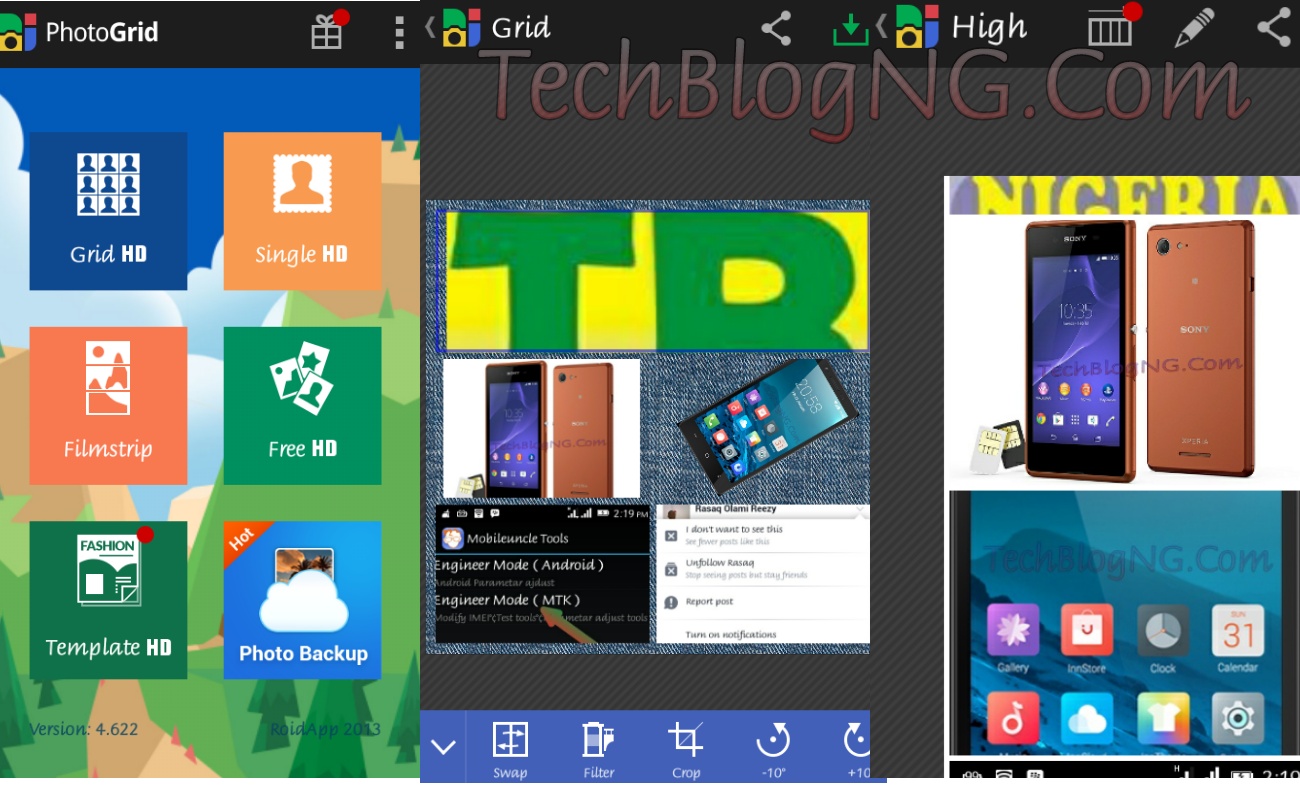 This is my second best app for editing photos it allows the quick combination of multiple photos with classical and funny layouts into a beautiful picture. It's also gifted with editing options like stylize of shots with perfectly categorized filter effects(move, change color, edit contrast, decorating your images with funny and cool magazine layouts and templates, and a lot more. Scrapbook features are inclusive which allows moments to a customized board to allow you to add photos, texts, stickers to a customized background. You can as well use Photogrid to turn your photos into stunning video stories and also adding music to play alongside as well as stickers.
3. PHOTO EDITOR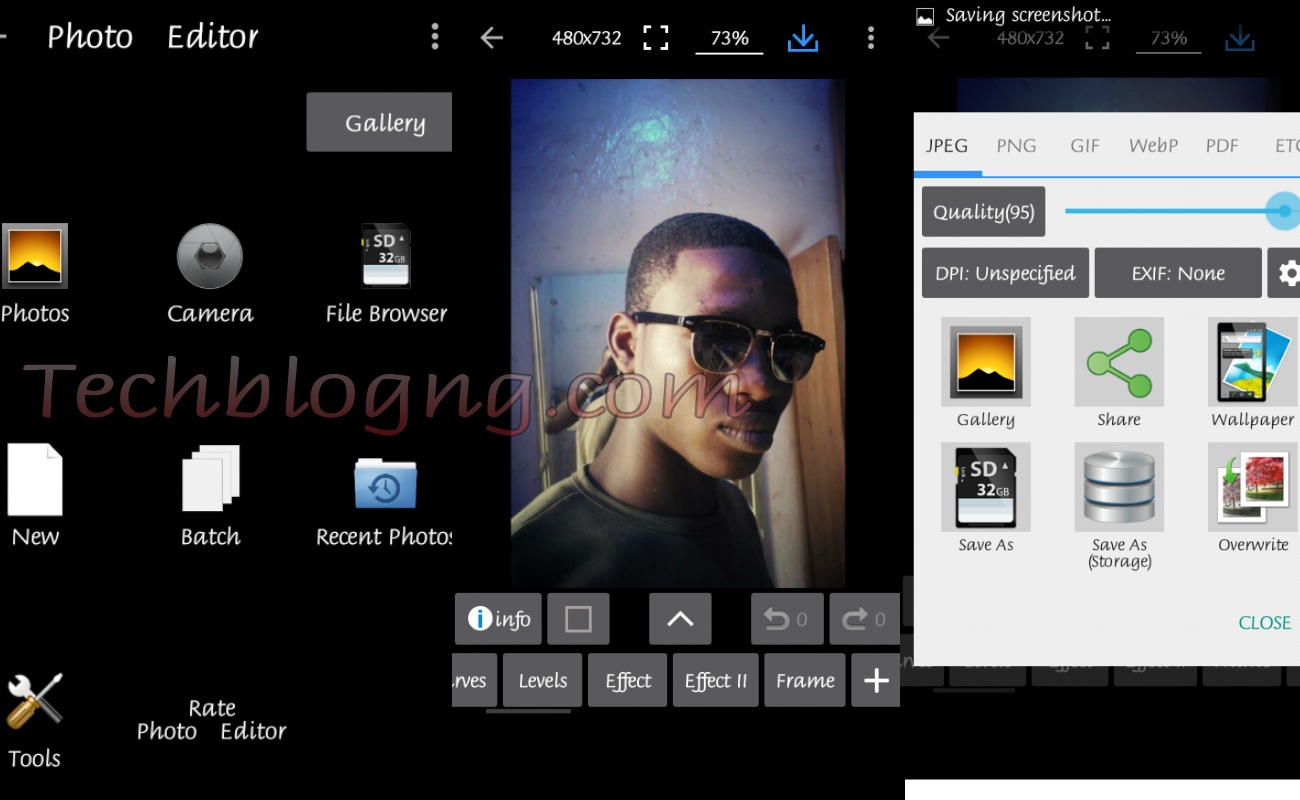 This is my top photo editing app, I mainly use it for editing my blog images as it has advanced features than some others out there. Some of its features are to adjust color, add effects, frame, clone and draw on your photos i.e. drawing a shape or adding another image on your photo. It is also provided with a curved interface that allows fine-tuning of colors, drawing mode, adding text or images, easy rotation, crop or resize of photos, use photos from your gallery and camera, save images in JPEG, PNG, GIF, WebP, and PDF. Flexible control of JPEG quality. Other features are inclusive download now and you would surely love the app.
DOWNLOAD PHOTOEDITOR NOW
4. MIRROR PHOTO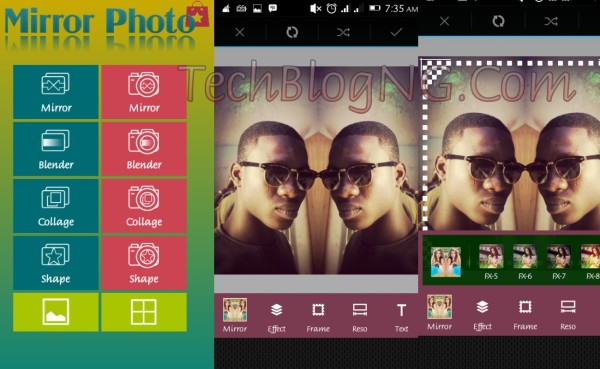 Mirror Photo allows you to create a mirror reflection effect for your photo. With a photo mirror, you can create many left-right, up-down, repeat, reflection-style photos. Plus, you can apply many popular photo effects and frames to the mirror photo. Then you can also mix several photos together, that's photo collage, which allows you to merge up to 10 photos together! Mirror photo is an easy-to-use and powerful photo editor and photo collage! Download and Install to see the exciting features in it.
5. PHOTO EDITOR PRO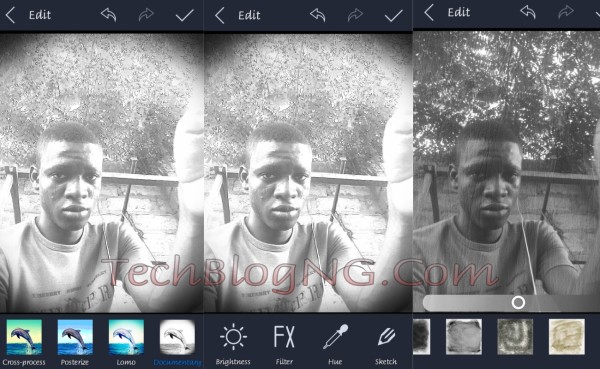 Photo Editor Pro is a powerful photo editor with many amazing effects and filters. A very comprehensive photo editor and pretty much everything you could ever want to do on your phone!. There are so many effects, stickers, and features to apply to your photos! Photo Editor Pro will give you the look you want in seconds. Photo Editor Pro is a fun and powerful photo editor that lets you quickly be pro, even if you've never edited a photo before.
DOWNLOAD PHOTO EDITOR PRO