Smartphone photography has become an essential part of our daily lives. As we love to take and share pictures, we also like to edit them so they make us look absolutely perfect.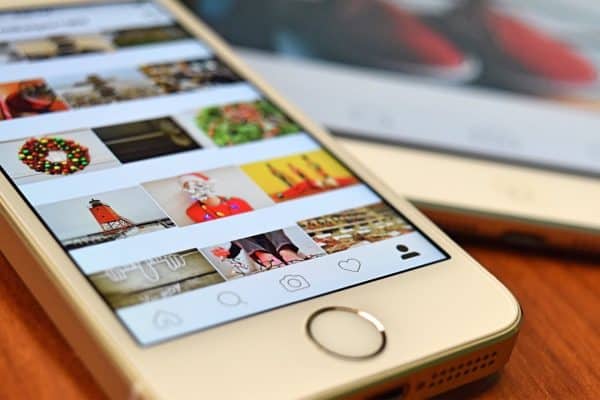 We have compiled 2018's most trending photo editing apps for you to step up your photography to another level. Read about them out below:
Instagram
Instagram is the main platform for sharing pictures nowadays. It is also the most famous app for editing photos. It provides you 40 filters and quite a lot of other cool editing tools. It is free and available for all android and IOS users.
I don't think this app needs an introduction. It has become so popular for its one-click filters and the functions for sharing only pictures and following others. Though we have many editing apps on the market now but the attraction of Instagram editing is still there. This social networking application is best to edit your photos fast whether you are a business, blogger, celebrity or simply an individual.
Adobe Photoshop Express /Lightroom
Both apps are by Adobe and offer digital filters. They are compatible with raw formats. There is no cost for both the apps and they work on android and IOS. What's the difference between these two photo editing applications? Well, both the apps have great editing tools but Lightroom app needs you to have an account on desktop version to avail all the options offered on it.
For some photographers and users, Photoshop Express is more useful while some prefer Lightroom app so that they can have some detailed edits on the desktop version of this app.
VSCO
VSCO has its own community. It offers 20 free filter effects. It's a free app but you can purchase some of the features within this application. It works on both Android and IOS phones.
You can even find VSCO filter effects as Lightroom Presets and ACR Presets for photoshop. These filters can also be bought from VSCO official webpage. There are so many themed packages for photographers aiming for different editing styles in this app. There are adjustment tools like contrast, saturation, sharpen, crop and rotate as well. The arrangement of these controls can also be changed by you so that you can work more efficiently on your photos while using this app.
EyeEm
This app has 24 digital filter effects. You can post and sell images on this application. It's free and works on android, IOS and windows phones as well. This app was released back in 2011 and became an outstanding mobile phone camera community that has given a great platform to photographers to share their photos. It has 13M members. EyeEm even offers 50% off to its members on stock images.
Pixlr
Pixlr is my personal favorite app for photo editing. It has so many amazing editing features that you won't find in other apps like 'auto fix'. It's free but you have to pay £1.61 to remove ads. It works both on Android and IOS phones.
The best thing about this app is that it is easy to use on both mobile and desktop versions. You don't need to download this app on your laptop; you can simply edit photos online using the browser. It has more tools than just a quick few adjustments; it offers editing tools with brushes to manually edit particular areas of the photos. It has options to add stickers, frames, and text. You can even make amazing themed collages from your photos through this app. Pixlr has a whole separate button to create and edit collages.