While surfing the internet, I came across a smartwatch phone mainly built for babies/kids. Do you have Baby(ies) and you can't afford to buy them a smartphone? or You think smartphone would be too complex for their usage?
If you have been dreaming on what type of phone to buy for your kids then I am happy to inform you that there is a new smartwatch phone named Umeox W268 Kid's smart watch.
Umeox W268 Kid's smart watch is an intelligent product which combines of good hardware and software design. It's mainly built for easy interaction between parents and children. Through the connection with mobile phone APP, it can achieve two-way communication, intelligent positioning and SOS functions. A Good Companion for Kids.
Umeox W268 Kid's smart watch features 1.3 inch OLED display screen which reveals information for babies using it.
The design is okay enough with some graphics of babies on it for attraction to kids. The case material is made of Silicone and the band material made of TPSiV.The main function is to use it for SOS Calls, Two-way Conversation, Voice Communication, GPS and Call Answer.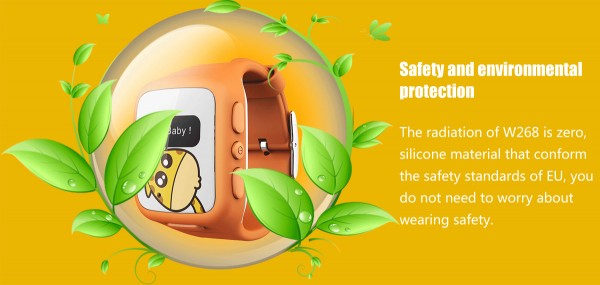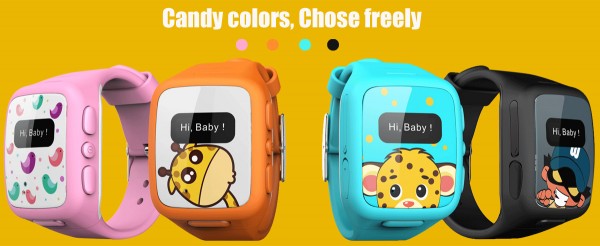 The watch is also equipped with a sim card slot, 1GB of RAM and 4GB internal storage. The smartwatch phones features are packed on with a 600mAh battery which provides Ultra-large battery capacity which can last for around 3 – 5 days on normal usage and about 7 days on standby usage.
Main Features of Umeox W268 SmartWatch Wristband GSM Phone for Kids
SIM Card Slot: Micro SIM card slot
Network: GSM: 900 / 1800MHZ
RAM: 1GB
ROM: 4GB
Compatible OS: Android,IOS
Compatability: Android 4.0 / iOS 7.0 and above system
Available color: Blue, Orange, Pink, Black
GPS + LBS dual-mode positioning system: Adopt leading GPS + LBS dual-mode smart positioning system, location is 4mMore accurate and timely, let you know your kid's location anytime and anywhere.
Children and parents, two-way conversation: W268 can bind two parents' phone number, whether children or you can initiate a call, family interaction anytime, anywhere.
SOS for help: When your baby encounter emergency situation, just press a key to send SOS to your mobile phone.
0 radiation, safe material: The radiation of W268 is zero, silicone material that conform the safety standards of EU, you do not need to worry about wearing safety.
APP download for:
Android users: Android market for wherecom;
iOS users: search APP store for wherecom.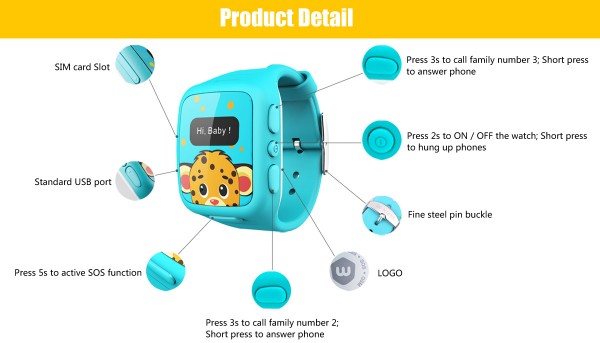 Price of Umeox W268 Kids SmartWatch Wristband GSM Phone
Umeox W268 Kids SmartWatch is available only on Gearbest for a price tag of $52.97. You can buy it for $49.99 only following the below link and use GBUmeox as coupon code while checking out. Hurry now before the coupon expires.
BUY IT NOW – $49.99