If you have a lot of unnecessary apps & programs on your Mac that is causing trouble to you then it is time to use uninstaller apps for Mac to get rid of this unnecessary data on your system. These smart apps help you find and clean all unnecessary apps and their leftover to recover valuable disk space. It also helps you speed up your system performance significantly. Let's discuss some of these amazing uninstaller apps for Mac here.
Drag to Trash Can
To begin with, you can follow a simple process on your Mac to uninstall the unwanted app. To do this, go to Finder and navigate to the Applications folder. Here, sift through all the apps to find the one that you want to uninstall. Once you have selected the app to uninstall, drag the app icon to the Trash can or right-click and select "move to Trash". Here, you may need to submit administrator password details if prompted. Further, go to the Trash folder, right-click on it and select "Empty Trash". option to empty the Trash folder.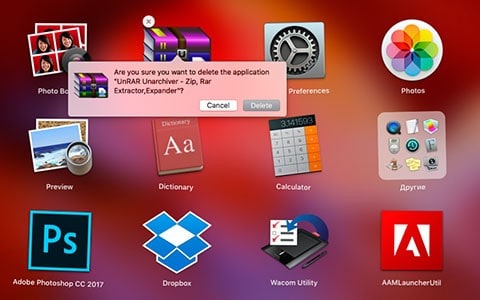 Remove it via Launchpad
Next simple step to uninstall any program on your Mac is from system Launchpad. To do this, activate launchpad and tap & hold the app icon that you wish to uninstall. Here, you will see the icon will jiggle with a cross icon 'X' on the right top. Click on this icon to move the selected app to Trash.
Use Uninstaller Apps: App uninstallers for Mac offer an easy and instant solution to help you get rid of all unnecessary apps & programs on your system. Let's discuss best uninstaller apps for Mac in this article.
TuneupMyMac
TuneupMyMac is advanced Mac uninstaller app that helps you uninstall all unwanted applications in a jiffy. Using this tool, you can uninstall unwanted apps and clean their leftovers including associated files. Further, it helps you remove unneeded apps from startup process to speed up your login time. It also works as an Internet privacy tool where it cleans your browser history and other sensitive information to keep your privacy intact. In miscellaneous cleaning, it helps you find and clean old downloads, device backups, obsolete large files, duplicate files, unused languages, log files, and more. It also works as a file shredder where it helps you delete sensitive files or folders permanently to make them unrecoverable.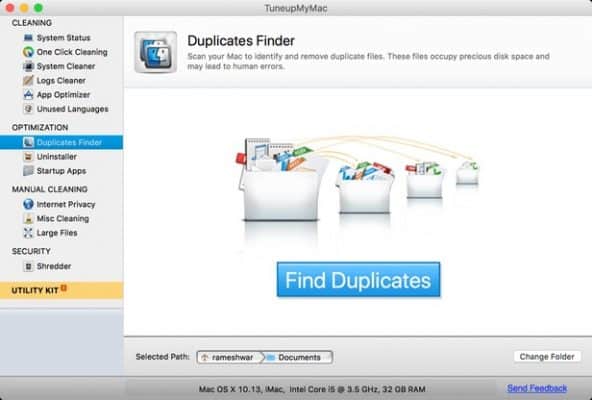 Dr. Cleaner
Dr. Cleaner works on smart techniques to help you clean your system storage for improved performance. You can use this tool to uninstall all unnecessary apps without any trouble. It works as an all in one app optimizer to organize all installed apps and detects & clean leftover files of deleted apps. It further, sends you a notification when there is a new version available of the installed app on your system. Further, it offers various other features to help you recover valuable disk space. Here, this best Mac uninstaller app helps you find and clean all unnecessary big files on your Mac. It offers multiple filters to filter these unnecessary files. Additionally, it offers features like clickable disk map, memory free up, junk files cleaner, duplicate finder and more.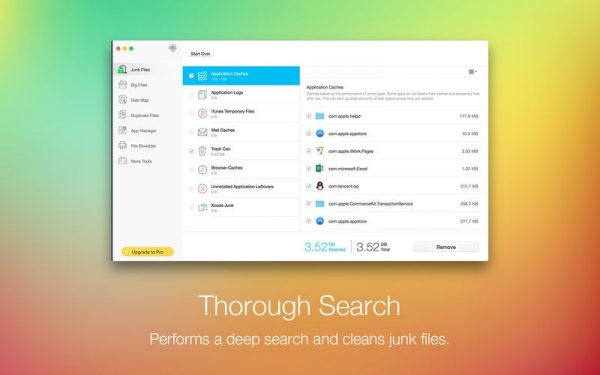 App Cleaner & Uninstaller
Use this smart solution to clean any app completely on your Mac. During the uninstallation process, it will find the app's service & hidden temporary files including leftovers and clean them completely. It allows you to disable login items and organize Mac extensions, in addition to clean up and uninstall process. In its main features, the app allows you to preview installed apps & extensions, search for resource-hungry apps, find all installed internet plugins and installed browser extensions, disable startup items, preview startup items, remove app's leftover, remove system extensions, uninstall unwanted apps and more. Using this app, you can optimize your Mac's performance by cleaning out all unnecessary apps & programs instantly.

Nektony App Uninstaller
Nektony App Uninstaller is a powerful Mac uninstaller app that helps you find and uninstall apps on Mac in a seamless process. You can use this best software to uninstall all unnecessary apps, login items, widgets, preference panel, Mac extensions and other unwanted data. Using this app uninstaller for Mac, you can cleanup remains and reset applications for better performance. You can even manage, remove or disable Mac extensions, startup items, and LaunchAgents. It helps you clean up support files of apps and find and remove the cache, app logs, autosave files, preferences etc. In other features, it helps you uninstall or disable iOS IPA files, uninstall screensavers, manage system preference panels, remove widgets and more.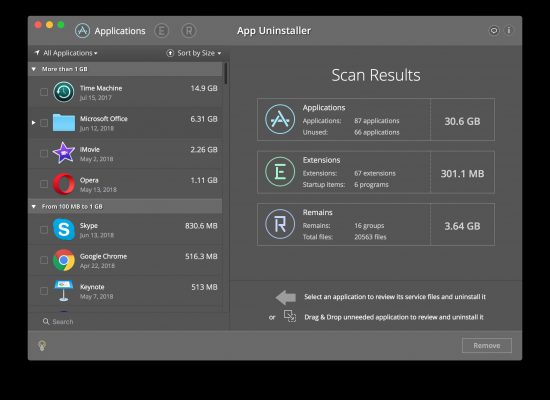 AppZapper
AppZapper offers you an easy & intuitive solution to get rid of all unnecessary apps & data effortlessly. To uninstall any unnecessary app here all you need to do is to drag one or more apps into AppZapper and it will clean all the extra files and leftover effectively. It works on advanced algorithms to help you uninstall the apps in a simple process. Using this application uninstaller for Mac, you can reduce your manual efforts and save a lot of your time. Using this one of the best Mac uninstalls apps, you not only manage to recover a lot of disk space, but it will also help you speed up your system performance.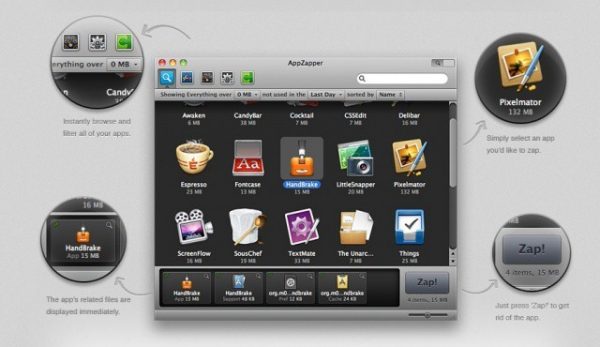 Conclusion
The best part about uninstaller apps for Mac is that it works on advanced algorithms to help you find and clean all unnecessary apps automatically. Using these smart apps, you can recover a lot of valuable disk space and boost Mac performance significantly. Here, we have discussed how you can uninstall a program on a Mac following manual process and using apps. If you have any suggestion that worked for you to uninstall unnecessary apps, then feel free to comment below.