Before we talk about lakes in the USA, has this question ever popped in your mind like "how did lakes come into existence?", "How were they made?" Lakes are areas that have been filled with water, surrounded by land but localized in a basin. Lakes are formed when glaciers melt and water fills those holes. The water that fills the lake comes from the stream, river that flow into the depression/hole. Lakes have so many environmental benefits, as they increase our quality of living. Humans also make artificial lakes to serve particular purposes like reservoirs, hygiene, fishing, boating etc.
Lakes serve men so many purposes. They prevent flooding during the rainy season and they help to maintain the flow of water during the dry season. Lakes provide opportunities for tourism and recreation. They also maintain the ecosystem. In this article, we will be looking into some of the beautiful lakes that are in existence in the United States. Keep scrolling down for more discovery.
Beautiful Lakes in the USA
1. LAKE GEORGE, NEW YORK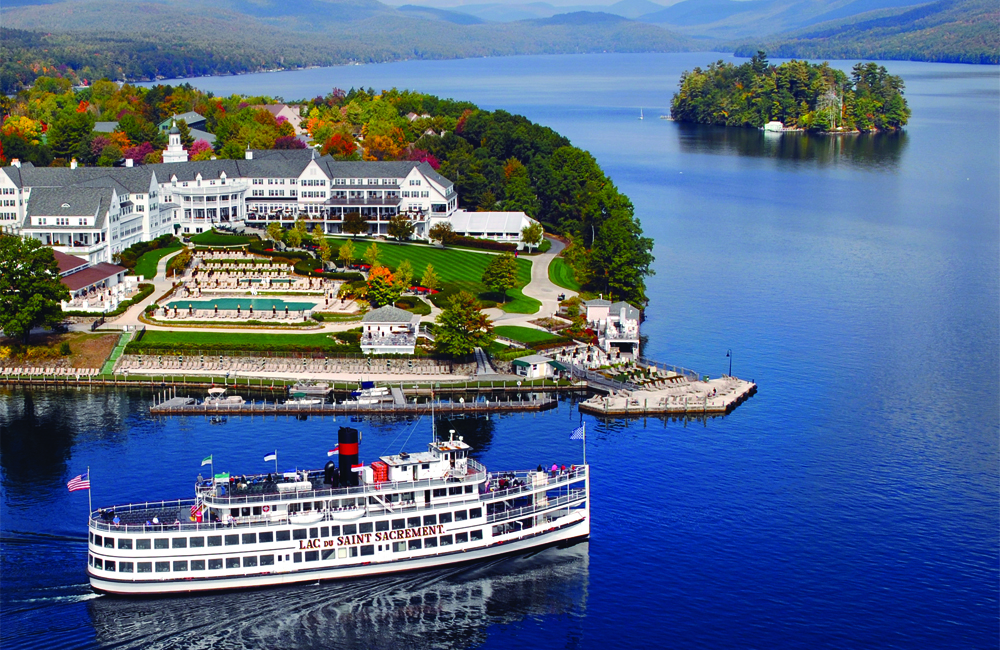 Lake George is a narrow but long lake. People also call it the Queen of American Lakes. The beautiful USA lake is located in the Adirondack Mountains, New York. The lake's deepest point is 60m which is 190 feet. Some people wonder if it is safe to swim in Lake George. Yes, it is very safe to swim in there because it is one of the cleanest and beautiful lakes ever seen. It has also been recognized as one of the places to go for a vacation. Lake George is a dangerous place to paddle canoes because of its size and unpredictable weather around there.
2. FLATHEAD LAKE, MONTANA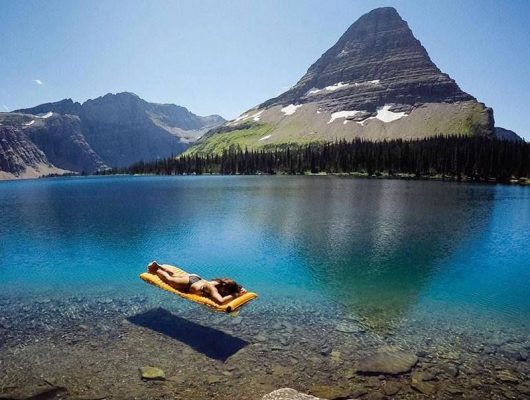 Flathead is the largest natural lake in Northwest Montana. Formerly called Salish Lake, it was named for the Salish Indians. Flathead Lake lies at the end of the Rocky Mountain Trench. This lake has almost the same size as Minnesota's Mille Lac Lake, though smaller than Red Lake, it is half the area of San Francisco Bay. Flathead Lake is also suitable and safe for open swimming, as there are no sharks nor jellyfishes, just crystal clear water.
3. HANGING LAKE, COLORADO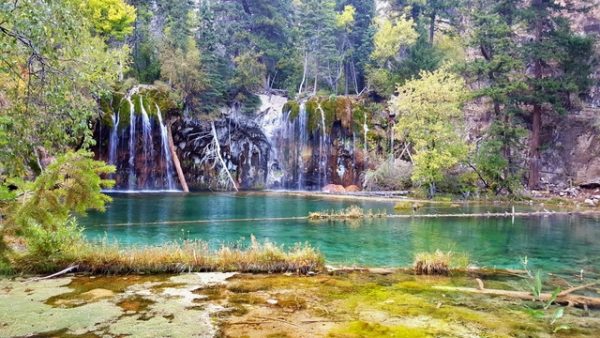 Hanging lake is located in Glenwood Canyon in Colorado, United States. This USA lake is one of Colorado's treasures. The name of the lake was derived from its features, its cliffside location, wispy waterfalls and gumdrop green waters. It was created as a result of a fault, which was geologic, that geologic fault caused the lake bed to fall away from the floor of the valley.
The shoreline of Hanging Lake is so weak because of the dissolved limestones that have been deposited over rocks for over a million years. Swimming in this lake is not allowed!
4. MONO LAKE, CALIFORNIA


Mono lake is an ancient, unusual, and salty lake close to Yosemite National Park in California, United States. It has been in existence for over 760 years. Mono Lake has a high rate of alkaline. Alkalinity means how much bases are present in a solution, and how well the solution can neutralize acids. One other characteristic of Mono Lake is that is a closed lake, meaning water does not flow on its surface. Water can only escape from the lake through evaporation. Due to the high rate of alkalinity in the lake, it is impossible for fishes to survive there. Swimming in Mono Lake is safe, fun and would leave you a memorable experience.
5. ECHO LAKE, NEW HAMPSHIRE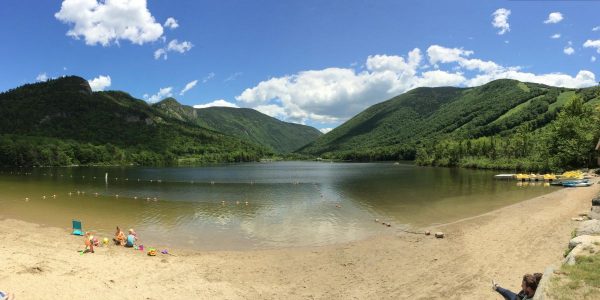 Echo Lake is one of the beautiful lakes in the USA. If you are thinking of a nice place to go with your family for a picnic, then Echo Lake is one of the best choices. It is located in Carroll County, New Hampshire. It features a small swimming beach and it is a part of Echo Lake State Park. Echo Lake is beautiful, shallow, safe for children to have fun there. Though swimming is safe and allowed but lifeguards are not available during weekends.
6. YELLOWSTONE LAKE, WYOMING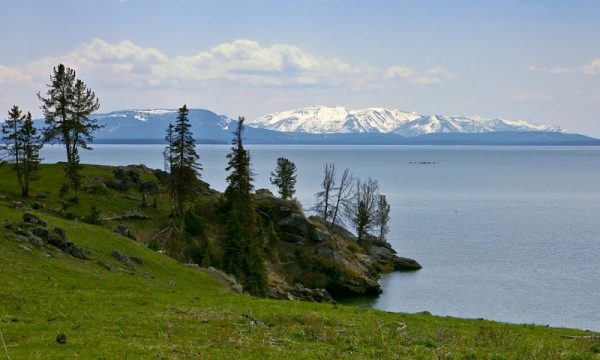 Yellowstone Lake is located at Yellowstone National Park, Teton County, Wyoming, U.S. The Lake is natural and it is the largest mountain lake in the USA. The lake is popularly known for its hot springs and geysers. The temperature is usually warm in Yellowstone Lake between July and August, while it can be very cold at night. The coldest month in Yellowstone lake is usually December. Swimming in Yellowstone lake is at your own risk because the risk of contracting an infection from swimming there is high.
7. LAKE POWELL, UTAH, AND ARIZONA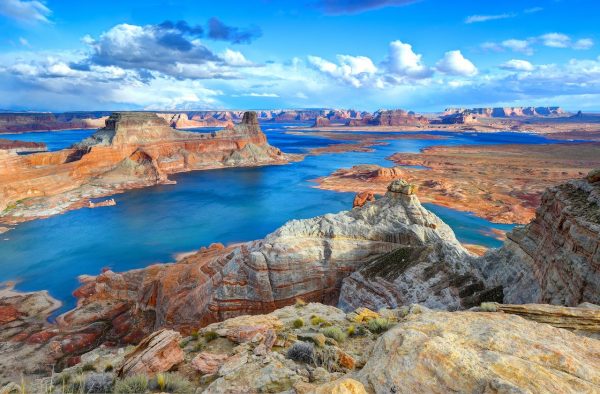 Lake Powell is a man-made lake and its beauty is so extraordinary. This USA lake is located at the Colorado River in Utah and Arizona, U.S. Lake Powell is perfect for fishing, skiing, camping and boating. Vacation at Lake Powell is usually fun according to the past visitors. Swimming is safe in Lake Powell, it has been and is still a popular activity there.
8. LAKE SANTEETLAH, NORTH CAROLINA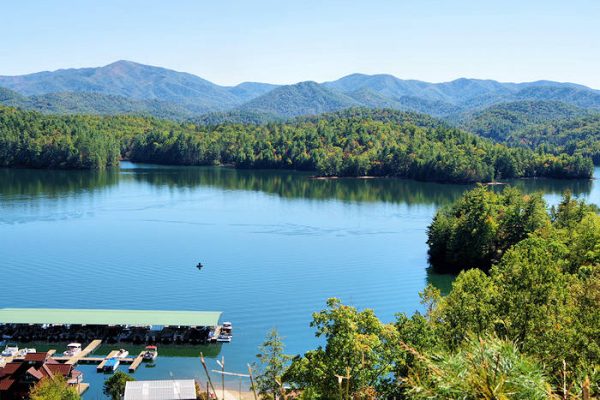 Lake Santeetlah is located in North Carolina, United States. It is recognized as one of the most beautiful lakes in the USA as it is still in its pure state. The aim of creating this lake in 1928 was t generate hydroelectric power. You can rent ski boats or kayaks at Santeetlah Marina if you wish to explore the lake.
Happy Discovery!