Professional ATS Optimized Resume CV
Are you tired of sending resumes and never hearing back from potential employers? Look no further! Our expert team of skilled graphic designers and professional writers is here to help you create a standout resume that will capture the attention of hiring managers and land you your dream job.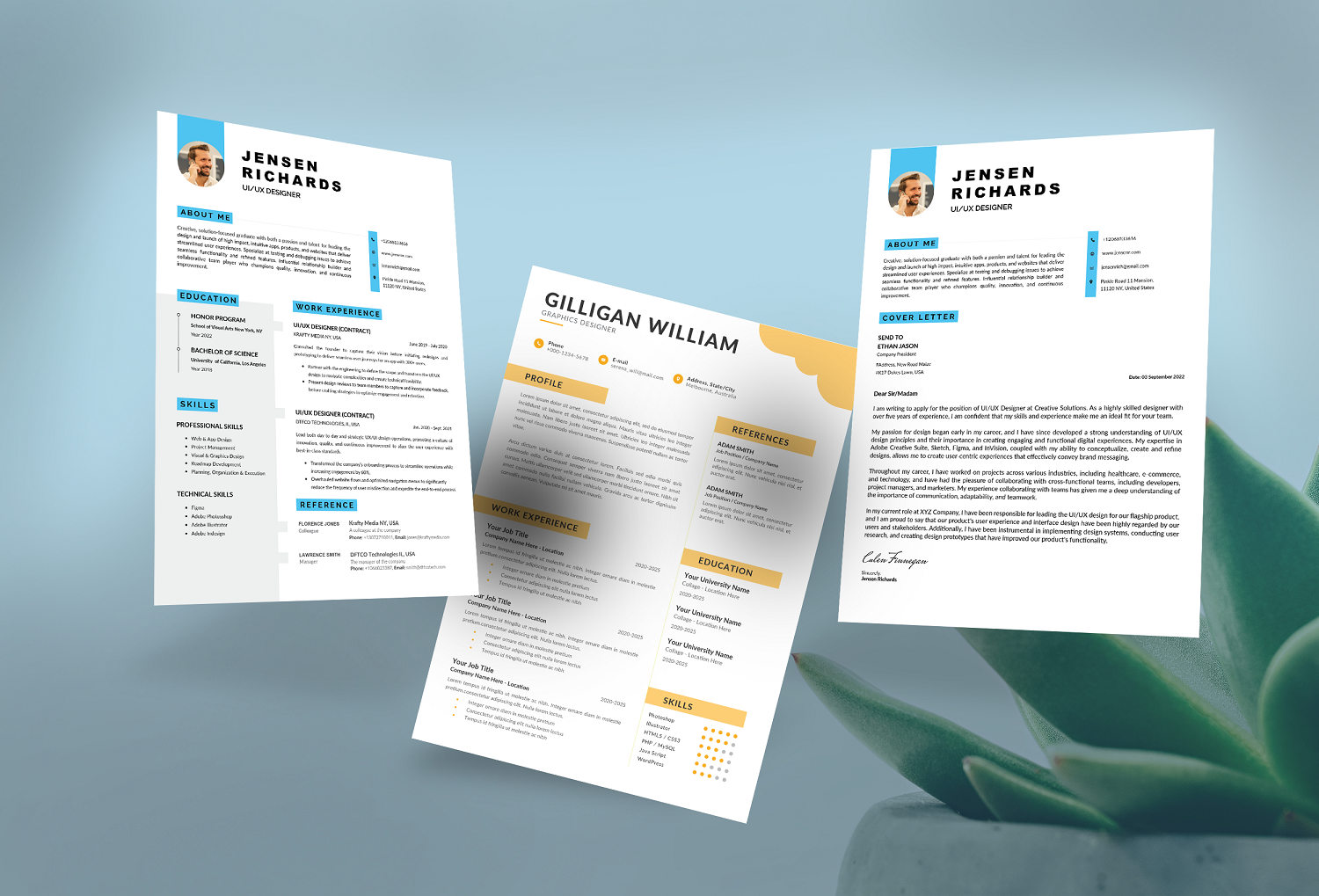 Crafting the perfect resume can be a daunting task, especially with the rise of Applicant Tracking Systems (ATS) used by most companies today. These systems scan resumes for specific keywords and criteria, often resulting in qualified candidates being overlooked. But worry not! Our team is well-versed in ATS optimization techniques, ensuring that your resume will meet the requirements of these systems, ultimately increasing your chances of getting noticed by employers. We have shown some samples in the image above, but we still have other customized designs. We will write and design to get you employed.
With our professional service, you'll receive a customized resume that showcases your skills, experience, and achievements in a visually appealing and professional manner. Our designers will work closely with you to understand your unique career goals and tailor your resume accordingly, making it stand out from the competition.
Our commitment to delivering quality results within a quick turnaround time sets us apart. We understand the urgency of finding employment, which is why we guarantee a 24-48 hours delivery of your resume. You can trust our team to meet your tight deadlines without compromising on quality.
Here's what you can expect from our service:
Personalized Consultation: We believe in understanding your career aspirations and individual requirements. Our team will schedule a consultation to gather all the necessary information to create a resume representing your professional journey.
ATS Optimization: Our writers are well-versed in the latest ATS algorithms and will ensure that your resume is optimized for these systems. By strategically incorporating relevant keywords and formatting techniques, we'll help your resume bypass the ATS filters and reach the hands of hiring managers.
Professional Design: Our graphic designers will transform your resume into a visually appealing document that showcases your skills and experience in a clear and concise manner. We'll incorporate professional fonts, colors, and layouts to make your resume visually striking and easy to read.
Quick Turnaround: We understand the urgency of your job search, which is why we guarantee a 24-48 hours delivery of your resume. You can rely on us to provide you with a polished and professional resume in the shortest possible time.
Don't let your resume hold you back from reaching your career goals. With our service, you can be confident that you'll have a standout resume that will catch the attention of employers and increase your chances of landing interviews. Invest in your future today and let us help you create a resume that will make a lasting impression.
Place your order now!!!