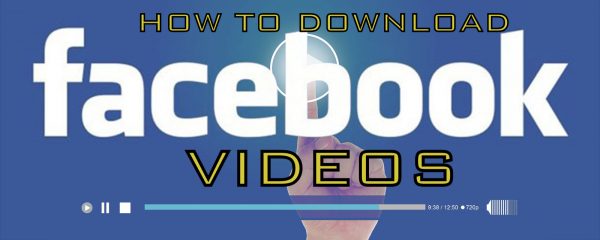 Nowadays, posting and sharing on Facebook is one of the most used ways to share and send everything like videos, photos, links, etc. to the crowd, friends, and families.
However, the Facebook app does not allow users to download the videos posted by friends, maybe to avoid excess use of their server. I will be showing you how to download facebook videos on both your smartphones and computer.
How to Download Facebook Videos on Computer
1. Open your browser and log in to Facebook.
2. Locate the video you want to download and play it.
3. While it is still playing, place your mouse on the video you will see click for more. Just click on it.


4. An iframe will come up with the video still playing, look at the top right of the video post and click on the menu there (three dots as shown in the screenshot here).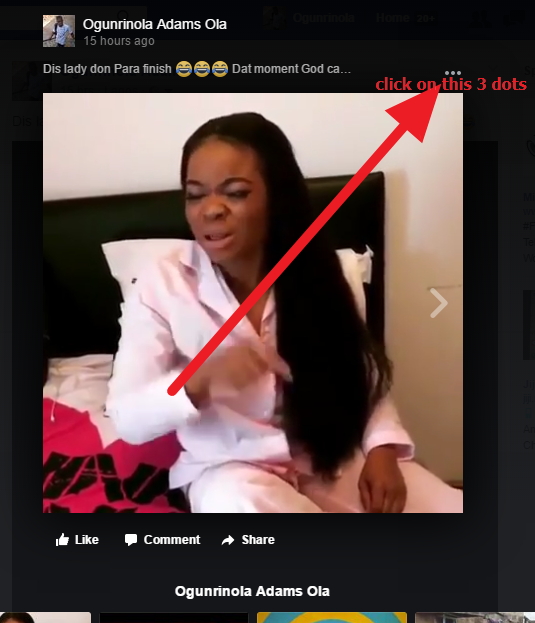 5. A small dropdown will show up, just click on Download Video and your download will start immediately.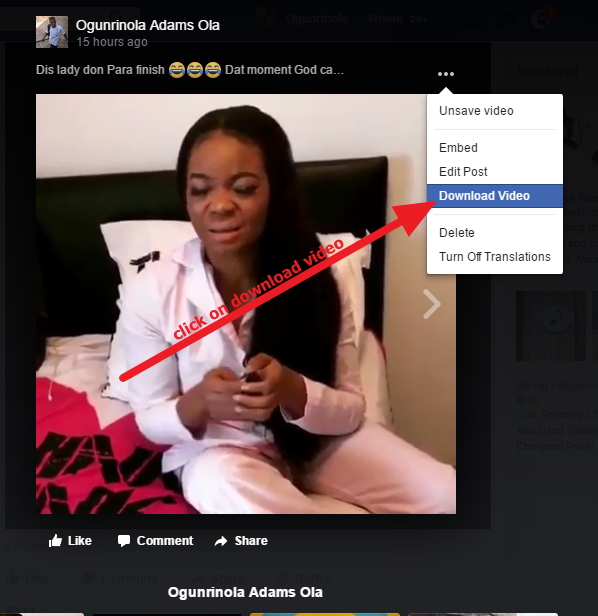 How to Download Facebook Videos on Android, iPhone, Ipad, Windows Phone, Tablets, etc
The below tips work in downloading Facebook videos on all smartphones that have chrome browser. Not everybody knows that there is a very simple workaround to get the Facebook videos without downloading any app!
If you are a smartphone, iPad or tablet user you can follow these simple tip:
1. log in to Facebook using Google Chrome browser.
2. Once you see the video, you wanted to download just press Play shown on the video.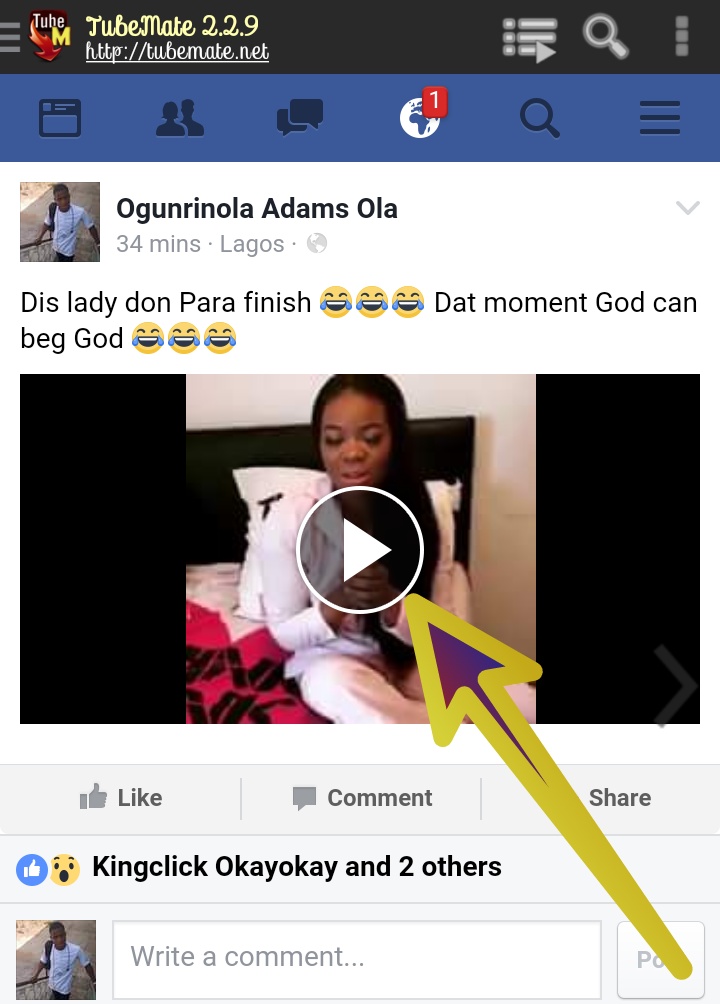 3. While the video is playing, tap and hold the center of the video for some seconds, and you would receive a popup with a download video.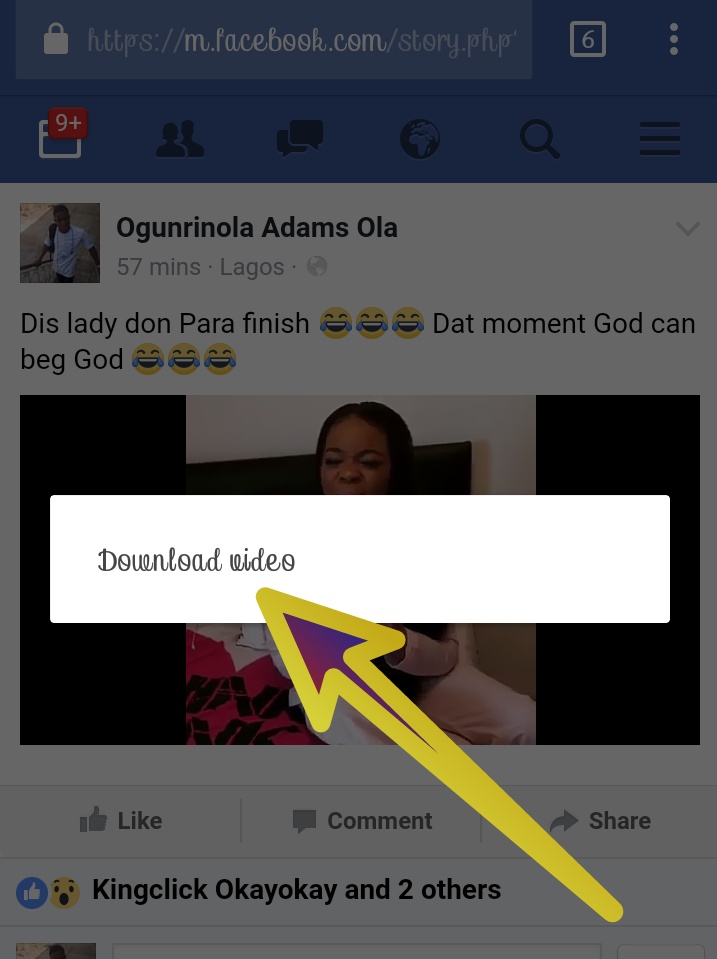 4. Finally, tap on "download video ".
5. The video will be downloaded in a few minutes.
Note: Alternatively you can download facebook videos by pasting the link on savefrom.net and download it to your device.
How to Download Facebook Videos on SmartPhones
The below tips work in downloading Facebook videos on android, ios and windows phone devices. In case the one above doesn't work for you, check this out.
1. Download Tubemate or from your Smartphone Store and Install it.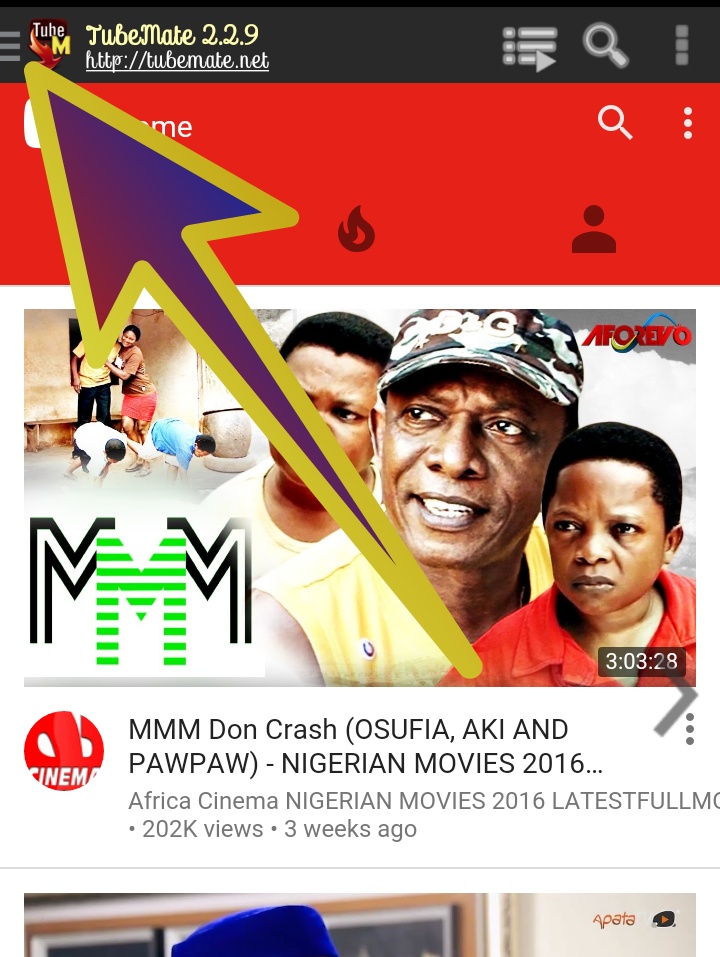 2. Open the applet-hand will be provided with youtube interface. Just open the menu at the top left-hand side.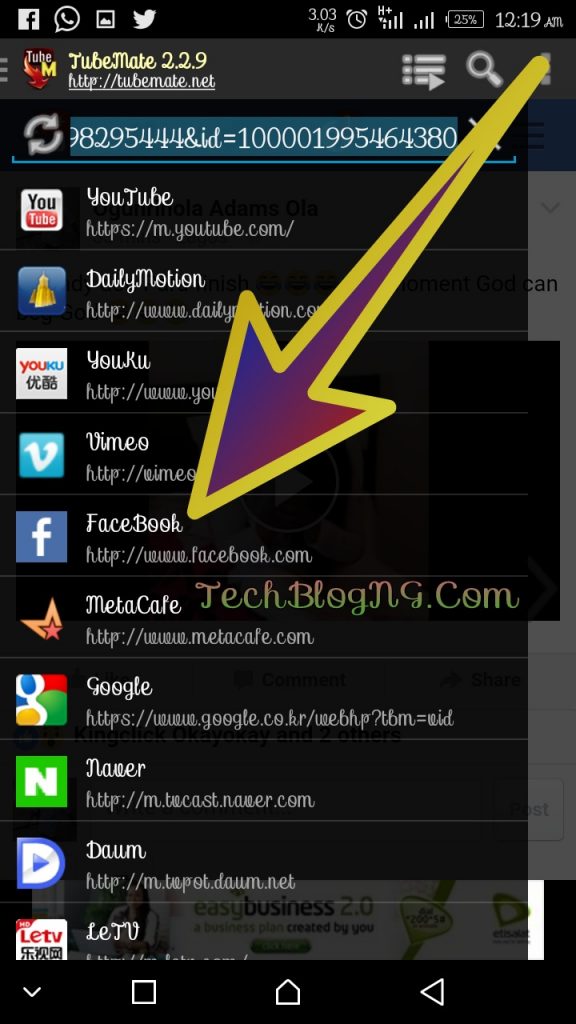 3. Choose Facebook from the list and login to your Facebook account.
4. You can use the app to surf Facebook or just make use of the browser to get the facebook video link.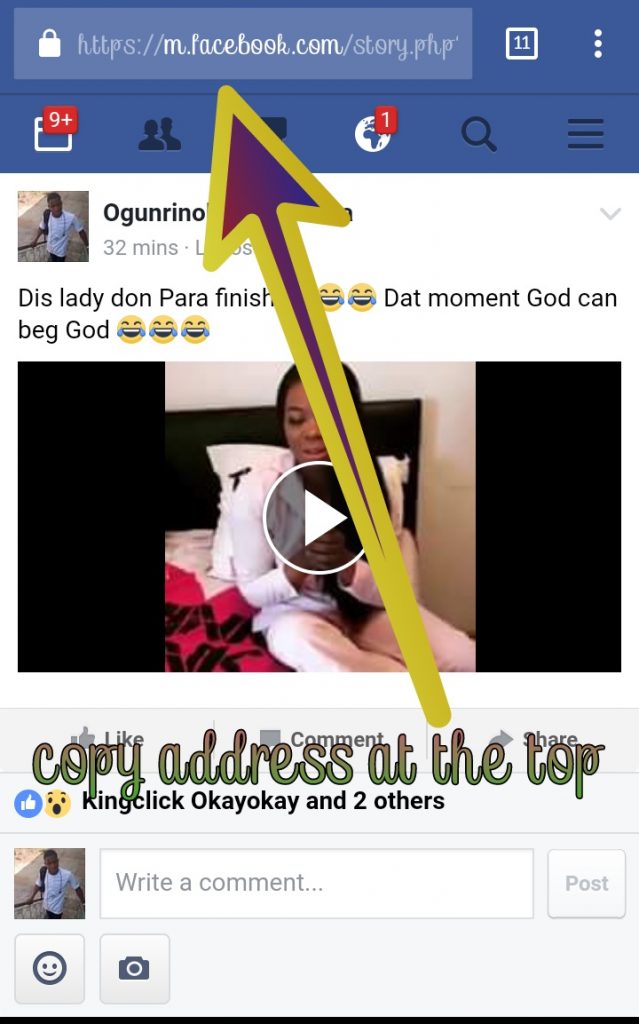 5. If you copied the URL you would have to open the menu at top left and paste it in the address bar.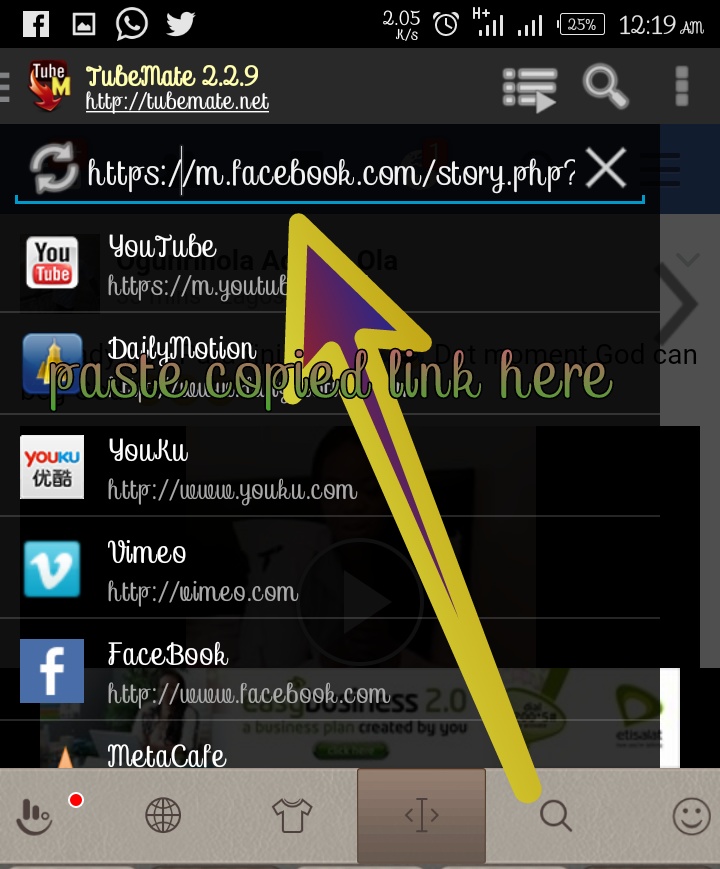 6. While on the video page, just click on play and a popup will come up, just pick a video quality and tap on download.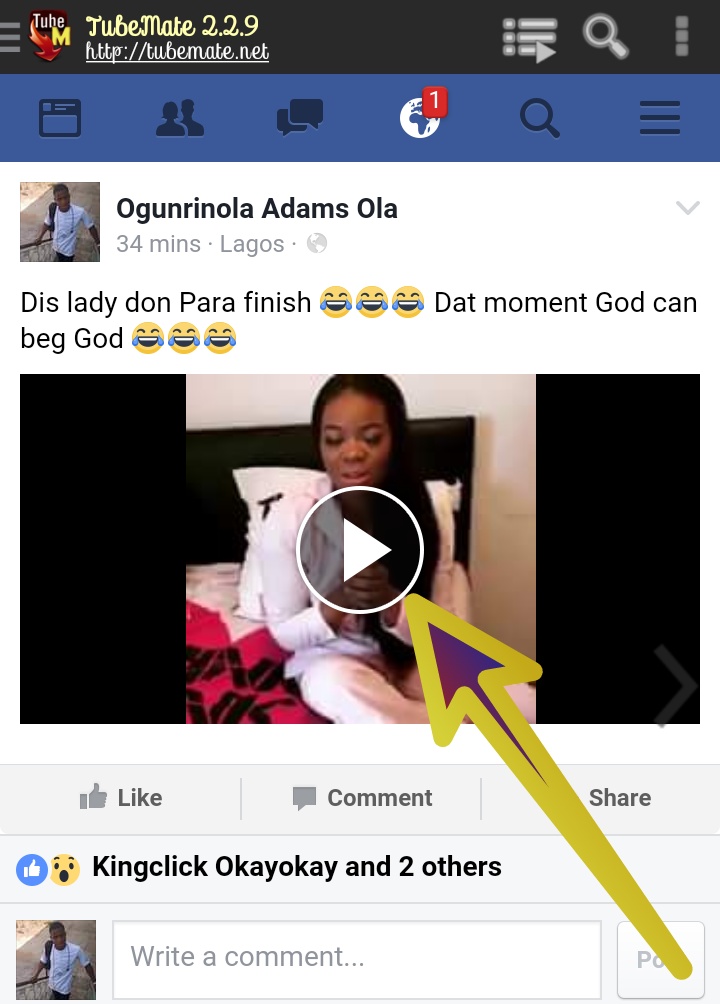 To watch the downloaded videos head up to the Download folder of your device and enjoy. Finally, you can watch the video every time you want and share it with your loved ones as well.