Have you recently acquired a brand-new smartphone, complete with cutting-edge features that will make your life more convenient and enjoyable? If so, Congratulations. You're likely eager to get started with your new device, but transferring all of your files, custom settings, and data from your old phone can be a daunting task, especially if you have a busy schedule.
Thankfully, there are steps you can take to make this process easier and less stressful. One of the most effective ways to streamline the setup process is to create a comprehensive list of all the tasks you need to complete in order to get your new phone up and running. By working through this list systematically, you can ensure that all of your data is transferred smoothly, your settings are customized to your liking, and you have a clear understanding of how to use your new phone.
To help you get started, we've compiled a detailed list of tasks that you can follow to set up your new phone with ease. We'll go over each item on the list, providing detailed instructions and helpful tips to ensure that the process is as smooth and stress-free as possible. From transferring your contacts and photos to customizing your home screen and downloading your favorite apps, we've got you covered.
By following this list, you can complete all of the necessary setup tasks in one go and then forget about them, freeing up your time and allowing you to focus on other important tasks. So why not take the first step towards enjoying your new smartphone to the fullest by creating your own setup list today?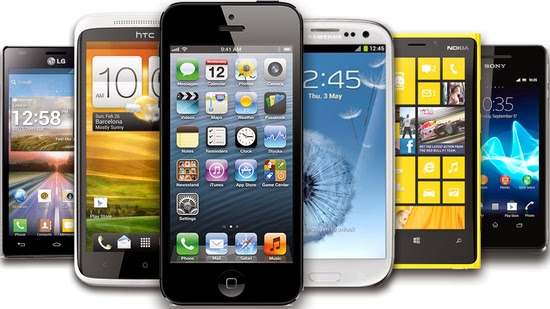 First things to do with your new Android phone
Below are some of the things you need to do once you get a new Android phone:
1. Skip the Setup
When you power on a brand-new Android phone from a major carrier, you will be loaded with sign-in prompts for an array of services that may not be essential. However, there is only one sign-in that is necessary: your Google or Apple account. By disregarding the other sign-ins, you can save valuable time that can be better spent customizing your device and exploring its features.
It's not uncommon for major carriers to bundle their own services with their devices, but these services may not be useful or necessary for everyone. In some cases, these sign-ins may even slow down the initial setup process and clutter the device's interface with unwanted apps and notifications.
That's why it's important to stay focused on what really matters when setting up your new Android phone: your Google account. Your Google/Apple account is the key to accessing essential features like the Play Store, App Store, Google Drive, iCloud, Apple Notes, Google Assistant, and others. By signing in to your Google/Apple account during the initial setup, you can ensure that you have access to all of these features right from the start.
So, the next time you power on a new Android phone, remember to ignore the unnecessary sign-in prompts and focus on signing in to your Google/Apple account. This simple step can save you time and help you get the most out of your new device.
2. Clear the Home Screen
When you receive your new phone, you can expect it to come pre-installed with a set of apps and widgets that will automatically appear on your home screen. This default setup is designed to provide a basic level of functionality, but it may not be tailored to your individual needs.
If you find that the clutter of pre-installed apps is overwhelming or unnecessary, you can easily clear your home screen by pinching the screen to zoom out and view all of your home screen pages. From there, you can select the cluttered pages and drag them into the trash, giving you a clean slate to work with.
Once you have a blank canvas, you can create new home screen pages and customize them with the apps and widgets that you find most useful. This can be done by selecting the "add apps and widgets" option and choosing from the available options.
Whether you're looking to optimize your productivity, stay up-to-date with the latest news, or simply enjoy your favorite entertainment, customizing your home screen with the right apps and widgets can make all the difference. So, take the time to explore the available options and create a home screen that works best for you.
3. Get Rid of Junks/Unwanted Apps
When it comes to getting a new phone, whether you choose an Android or an iOS device, there are a few things you should know to ensure you get the most out of your device. In this regard, it is worth noting that while Android phones offer a lot of flexibility in terms of customization, they come with a lot of pre-installed apps that are often not necessary and can take up valuable storage space on your device.
The good news is that you can easily get rid of these apps by following a few simple steps. First, you need to navigate to the "Apps" section of your phone's settings menu. From there, find the "All" subsection, which will display a list of all the apps installed on your device, including those that come pre-installed.
Next, take a close look at the list and identify any apps that you do not need or use. Some common examples of such apps include bloatware, games, or other applications that come pre-installed on your device. Once you have identified these apps, you can then proceed to either uninstall or disable them, depending on the options available to you.
It is worth noting, however, that when removing apps, you need to be careful not to interfere with the core system functions of your device. In this regard, it is recommended that you stick to a simple rule of thumb: if an app appears on the app tray, you can get rid of it without any significant consequences. On the other hand, if an app is critical to the core functionality of your device, such as the phone app, then it is best to leave it alone.
Whether you opt for an Android or an iOS device, clearing up your device from unnecessary apps can help free up valuable storage space, improve performance, and make your phone more efficient. By following the simple steps outlined above, you can easily get rid of any pre-installed apps that you do not need and ensure that your phone is optimized for your specific needs.
4. Set up Gmail or Any Mail of Your Choice
One important aspect of setting up your virtual work environment is to ensure that you have a reliable and customizable email system in place. Gmail is a popular email service that many remote workers use, but you may choose any email provider that suits your preferences and needs.
To set up your email account, you will need to create an account with your chosen email provider and configure your settings to meet your needs. Once you have set up your email account, it's important to customize how you receive and manage your emails to optimize your productivity and efficiency.
If you're using the Gmail app, you can customize your email settings to receive alerts and notifications in a way that works best for you. To do this, open the Gmail app on your device and click on the three dots located at the top right corner of the screen. From here, you can access a range of settings to customize your email experience.
For example, you may want to set up alerts for specific types of emails or prioritize certain messages over others. You can also configure your email notifications to be delivered to your device in a way that minimizes interruptions to your workday.
Overall, setting up a reliable and customizable email system is crucial for remote workers who rely on digital communication to stay connected with colleagues, clients, and other stakeholders. By taking the time to configure your email settings, you can ensure that you're receiving and managing your emails in a way that optimizes your productivity and helps you stay on top of your work.
5. Photo Backups
Smartphones have become an integral part of our daily lives, and Android phones are some of the most popular devices. Google+ Photos app is a good app, which allows users to back up their photos and videos to the cloud. Even existing users who update their Google services can take advantage of this handy app.
While the Google+ Photos app is a great tool for keeping your memories safe and accessible, there is one small drawback that can catch users off-guard. By default, the app does not compress files as it backs them up, which means that the free 15 GB of storage that comes with your Google account can be used up quickly. This can be frustrating, especially for users who take a lot of photos and videos and want to keep them all in one place.
However, there is a simple solution to this problem. Users can easily adjust the app's settings to cap the image resolution to 2048 pixels. This will compress the files as they are backed up, allowing you to store more images and videos without exceeding the free storage limit.
To make this change, simply open the Google+ Photos app on your Android phone, go to settings, select "Back up & sync," and then choose "Upload size." From there, select "High quality," and your photos and videos will be automatically compressed to 2048 pixels as they are backed up.
6. Google Play Store Settings
The Google Play Store is a vast repository of mobile applications that has revolutionized the way we use our smartphones. While there is no denying the convenience of having access to thousands of apps at our fingertips, it's easy to get overwhelmed and bogged down by notifications and unwanted apps cluttering up our home screens.
Fortunately, there are ways to customize your experience on the Google Play Store by tweaking the settings to better suit your needs. One such way is by controlling how you interact with apps – both new and old.
For instance, you can disable the automatic addition of apps to your home screen when you download them from the Play Store. This can be especially useful if you're someone who downloads a lot of apps but prefers to keep your home screen clutter-free. By disabling this feature, you can keep your home screen neat and tidy while still having access to all of your favorite apps.
Another way to customize your experience on the Play Store is by changing how you receive notifications on updates. By default, the Play Store sends notifications whenever an app is updated, which can quickly become disturbing if you have a lot of apps installed on your device. However, you can adjust the notification settings to only receive updates for specific apps or disable the notifications altogether.
In addition to these customization options, there are other settings you can tweak on the Google Play Store to enhance your experience. For example, you can enable parental controls to restrict access to certain types of content or set a password to prevent unauthorized purchases.
By taking the time to explore and customize the settings on the Google Play Store, you can ensure that your mobile app experience is tailored to your preferences and needs. So go ahead and experiment with the settings to see what works best for you!
7. Set Up Android Device Manager
Device Manager is a powerful tool that provides peace of mind to Android users in the unfortunate event of their phones being lost or stolen. With Device Manager, you can easily locate, wipe or lock your phone, ensuring the safety of your data and information. Some smartphones have device manager as device care while some devices don't even have it at all.
To access Device Manager, simply open your Google settings and select "Android Device Manager". Once in Device Manager, you will have the ability to configure and enable a range of remote management features based on your preferences and needs.
By enabling the remote management features, you can easily locate your phone in case of loss or theft. In addition, you can also wipe the data on your phone to prevent unauthorized access to your personal information. Furthermore, you can lock your device remotely to ensure that no one else can access it until you recover it.
The security of your personal data is of the utmost importance, and with Device Manager, you can rest assured that your information is safe and secure. You can quickly and easily protect your data and retrieve your phone if it is lost or stolen by using this tool.
8. Install Apps & Move Your Data in
To set up your new phone, simply install the necessary apps from the Google Play Store. Additionally, you can collect apps from friends' phones and transfer them to your device. To transfer files from your old phone, you can copy them to a computer and then transfer them to your new phone via USB cable. Alternatively, some devices like Samsung come with Smart Switch, which can facilitate file transfer over a Wi-Fi connection.
9. Customize Widgets
To make information more accessible, you should choose a few important widgets and add them to your home screen. However, it is important to avoid overcrowding the home screen with too many widgets. By selecting only the essential ones, you can keep your home screen organized and easy to navigate.
10. Inform Parents That You Are Using A New Phone
It is important to inform your parents if you are using a new phone and still living under their care. By informing them, you can avoid any misunderstandings or complications that may arise. Don't overlook this important step, as it can help maintain open communication and prevent any unnecessary conflicts.
Conclusion
A new smartphone can be an exciting addition to your life, but it's important to make sure you take the necessary steps to set it up properly and keep it secure. You can ensure that your device is fully optimized and ready to use by following this ultimate checklist of things to do with a new smartphone. Remember to prioritize tasks such as setting up security measures, downloading essential apps, and transferring data from your old device.
With these steps in mind, you can enjoy your new smartphone to the fullest, without worrying about any potential complications. If you have any questions, feel free to ask by leaving a comment below. I will be happy to provide any clarification or assistance.