It's now era of the latest Windows 10 and it arrived safely with many interesting features. One of these features is the profile pictures history which you might have not noticed. On previous Windows 8 there are account pictures and you can view the recent photos you assigned earlier but you cannot edit or remove them. On Windows 10, if you change your account picture then the last two profile pictures will be shown as history. Also, it saves all the profile pictures inside a special folder on your local drive which I knew you don't know before.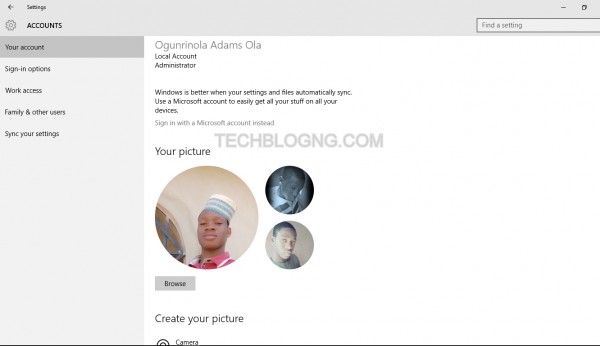 I see this as a good feature just because you can easily revert back to the older profile pictures later in future, but if you completely hate your previous windows 10 account pictures then you can get rid of them.
How to Manage History of Recent Windows 10 Account Pictures
1. Open RUN dialog box by pressing both Window key and R key (Window key + R key) at the same time. You can also open RUN dialog box from Window Start Menu > All Apps > Windows System > Run.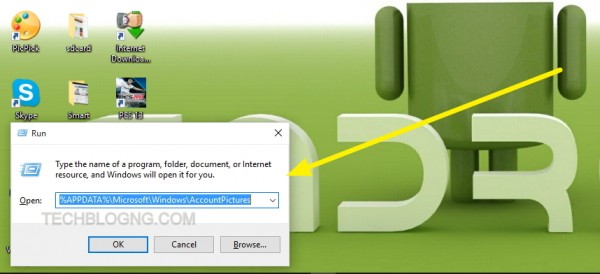 2. Type %APPDATA%MicrosoftWindowsAccountPictures in the RUN text area and hit enter.
3. You would be provided with the Windows 10 profile pictures directory where you can check all the pictures you have previously used as the account picture.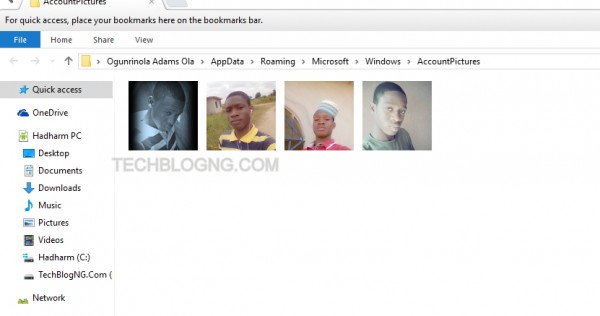 4. Select the pictures you want to remove and just hit the delete button. You can Open Start Menu > Settings > Accounts > Your Account and see the changes from your account photos history.