Ads on Android Apps are sometimes irritating and also placed where they are not needed. They are sometimes found on the notification bar and cannot be swipe off and also at the bottom of the apps.
But I think this are the ways to pay for the free apps we download online.
Must Read: How to Lock Apps on Android DevicesToday, I am delighted to inform you there's a way you can stop all this ads from showing up on any apps on your Android device.
Things Needed for the Process:
==> Rooted Android Smartphone
==> Lucky Patcher
If you don't have a rooted device Read Now: How to Root Android Devices with Framearoot
==> Download Lucky Patcher NOW
Recommended: HOW TO STOP WHATSAPP MEDIA AUTO DOWNLOAD ON ANDROID DEVICES
To disable ads on android app follow the below procedures:
1. Install and Launch Lucky Patcher
2. Look bottom and click on Toolbox.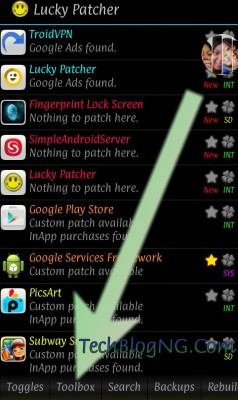 3. Now Click on Block Ads option.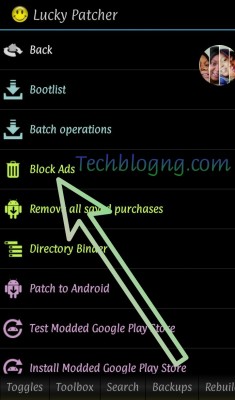 4. After Successful Reboot your Device.
From now on you won't see any ads inside android apps again.
Probably, if you see any ads then they are from your village. Lmao 🙂