If you love to travel, one of the areas you should consider visiting is none other than beautiful Dubai. It's one of the most beautifully eclectic cities in the world. You can experience both older traditions and cultural experiences, as well as modern ones. Its shopping scene is also one of the most exciting in the world. You will find everything from global brands to truly unique finds, that you won't be able to get anywhere else. There are endless activities and places to go for entertainment, and even the food is a wonderful melting pot of various cultures and tastes. Dubai is arguably one of the most exciting and beautiful places to see in the world. So, if you're going to visit, you might as well stay at some of the best hotels. And their incredible hotels also happen to be something Dubai is known for! So, without further ado, here is a list of all the best and most interesting hotels in Dubai.
Armani Hotel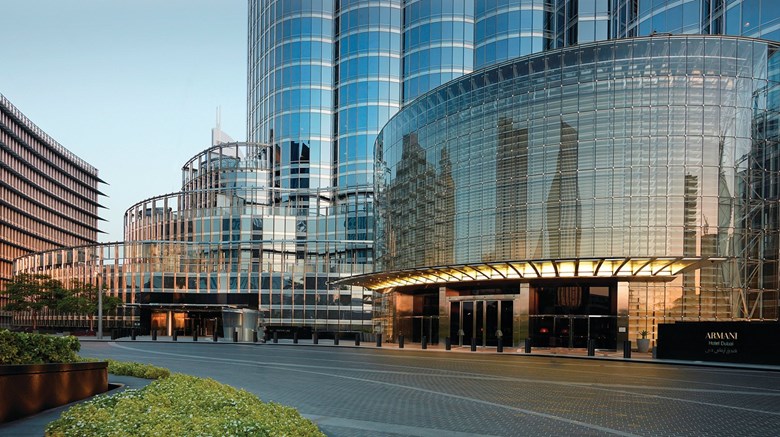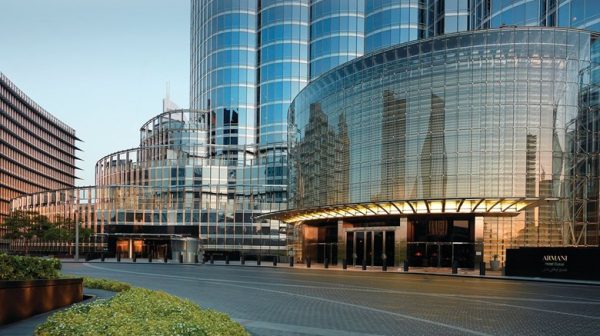 The first hotel on our list is the Armani Hotel. If you want a room with an unforgettable view, you've got to stay here! This hotel is located in the heart of the city and the view is incredible! It's a stone's throw away from many exciting places to see and experience. It is also some great immunities like; free parking, pool access, free WIFI, a night club, babysitting services, and even airport transportation. The hotel is known for its luxurious and trendy atmosphere. Customers who have stayed here have given it superior ratings and claim that they loved their visit there.
Vida Emirates Hotel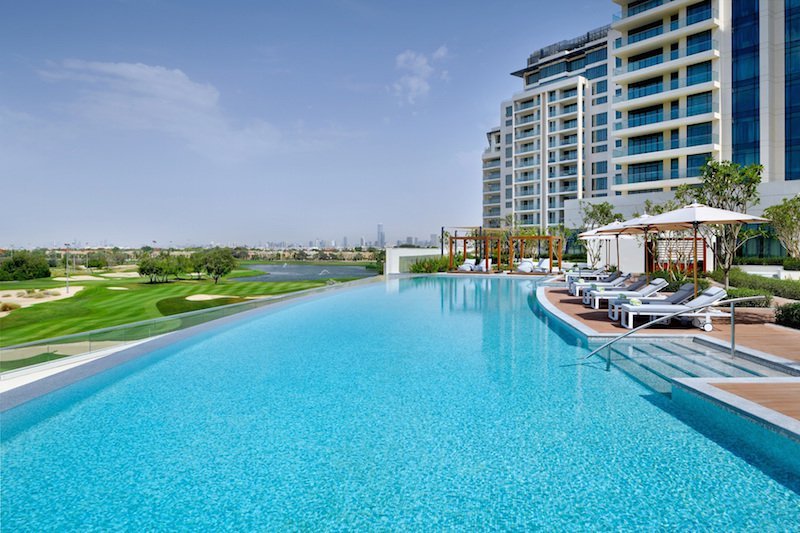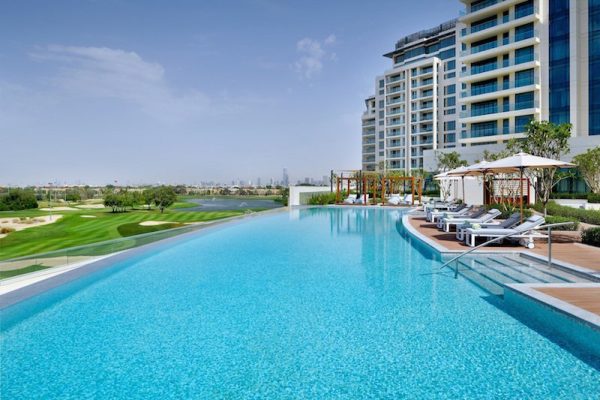 Another fantastic hotel in Dubai is the Vida Emirates Hotel. If you love a tropical, beachy vibe, then this hotel is your winner. This hotel has a gorgeous sun terrace that overlooks a beautiful, sparkling swimming pool. The hotel also has two golf courses, a large fitness center, and all of the rooms come with luxurious private bathrooms. Other immunities include; free WIFI and free parking. If that wasn't already awesome enough, this hotel is only two miles from the infamous Marina Mall and offers free continental breakfasts every day.
Dream Inn Getaway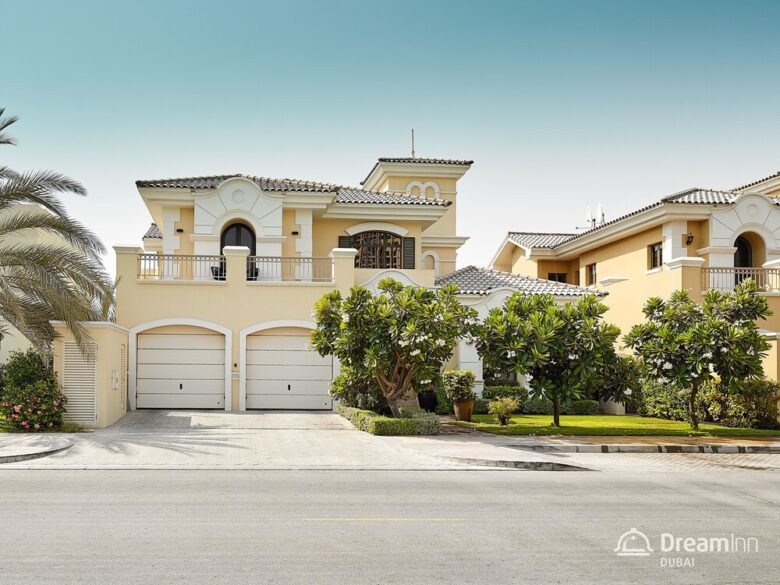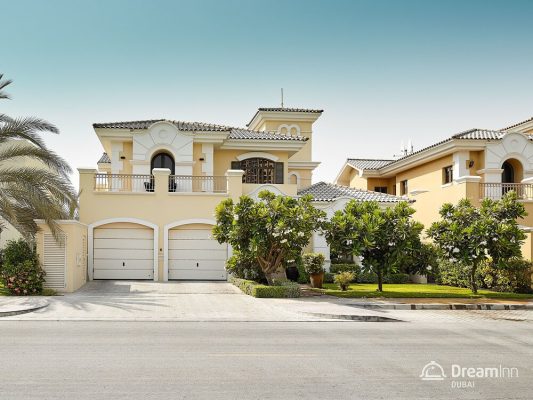 Next up on our list is the Dream Inn Getaway. This hotel features some truly breathtaking features and décor. You won't soon forget this picture-Esque, almost dollhouse, designed beauty. From its design and color, and unique architecture, it is certainly one of the most beautiful hotels on our list. This hotel boasts of its incredible views of the surrounding city, a breathtaking private beach, and even a lush garden and barbeque facilities. If you're on vacation to relax, this is one of the best hotels to do that in. It is also located very close to the airport, for traveling convenience. Its online ratings are stellar and customers have loved their stay here.
The Dusit Thani Hotel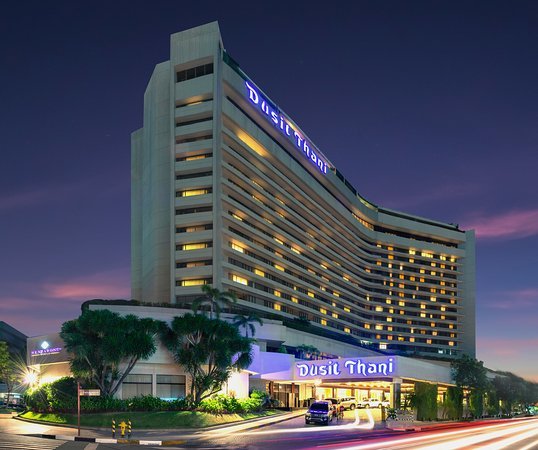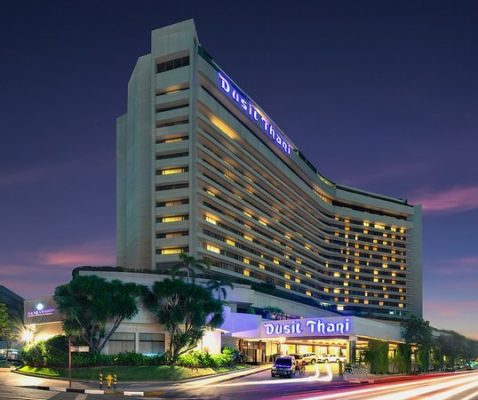 The Dusit Thani Hotel is the next travel gem hotel on our list. This hotel is located in the heart of Dubai's financial district. Their rooms are decorated in a traditional Thai style and have panoramic views of the surrounding city. They have modern bathrooms and specialty bath salts for pampering and relaxation. Some of their immunities include; free WIFI, a rooftop pool, a specialty restaurant that has incredible Thai cuisine, a fully equipped gym, and a luxurious hot tub.
Hotel Palace Downtown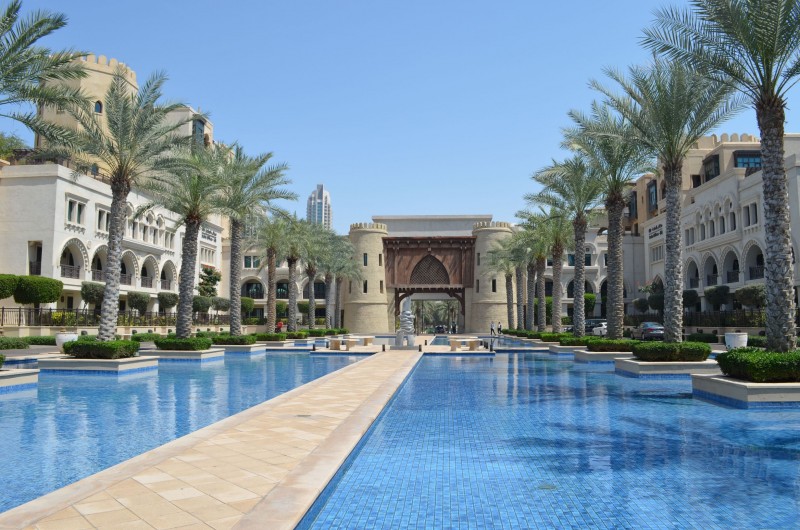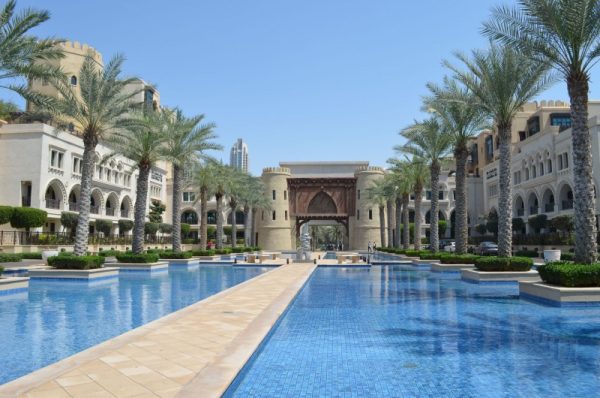 Our next amazing hotel is the Palace Downtown. The cost of staying here might be a tad bit pricey, but the experience you get here will be worth every penny. The hotel, both inside and out, is designed and decorated in an authentic Arabian style. The exotic décor and atmosphere alone will make for an unforgettable stay! But if you are wondering what sort of immunities they have, the Palace Downtown has a unique, Arabian style, spa, and gym. You can even have your a personal trainer if you go to their gym. All of their rooms come with an interactive TV system, DVD player, and free WIFI. Their hotel also has a variety of restaurants that you can choose from. They serve a wide range of Argentinian meats to different kinds of Thai curries. They even have buffet-style eateries that have endless amounts of delicious delicacies. Customers rave about the Palace Downtown! It has quite a reputation in Dubai.
Atlantis, The Palm Hotel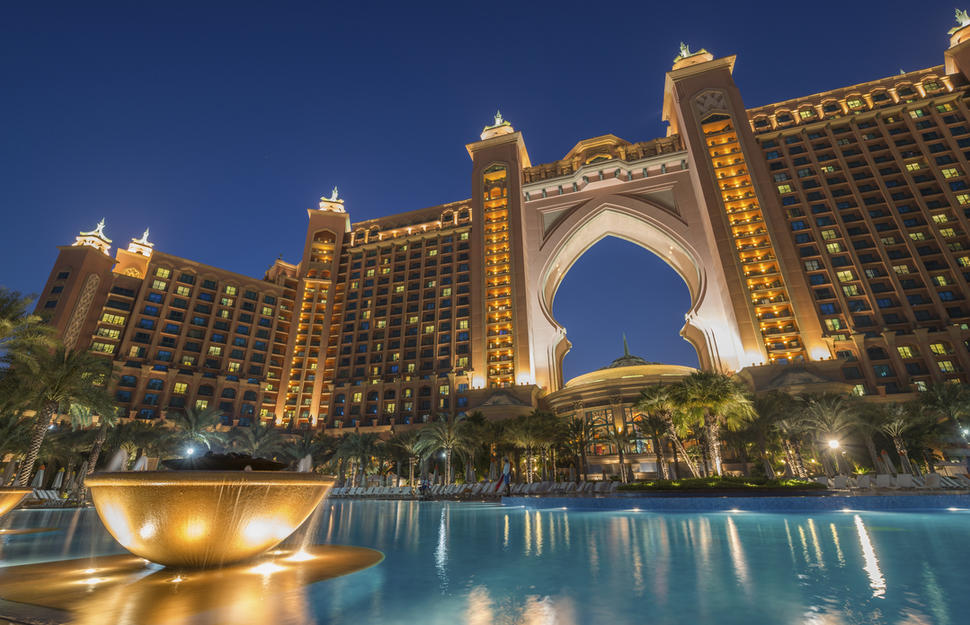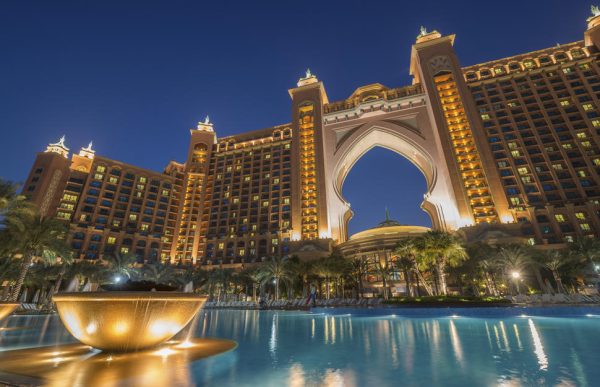 If the ocean is your thing, then you simply must stay at the Atlantis, The Palm, Hotel. This is another hotel that might dig into the pocketbook a little bit, but the price will be more than worth it after you've experienced this majestic hotel. The Atlantis, The Palm Hotel has its own private, sandy, beach that offers stunning views of the Arabian Gulf. It also has its aquarium and offers an exciting and fun opportunity to swim with dolphins! The hotel has Arabian and oceanic décor inspired rooms, balconies with breathtaking views of the ocean, free WIFI, complimentary tea and coffee making facilities, a minibar, and spa sized bathtubs! And if that's not incredible enough, there's more! This hotel has several restaurants that serve Cantonese, Lebanese, and even Italian cuisine. Even their bar offers unique, signature drinks, made from Gordon Ramsey, himself.
Taj Dubai Hotel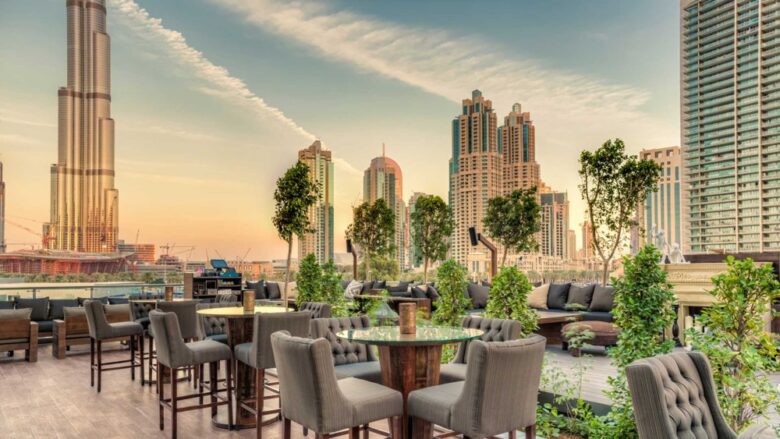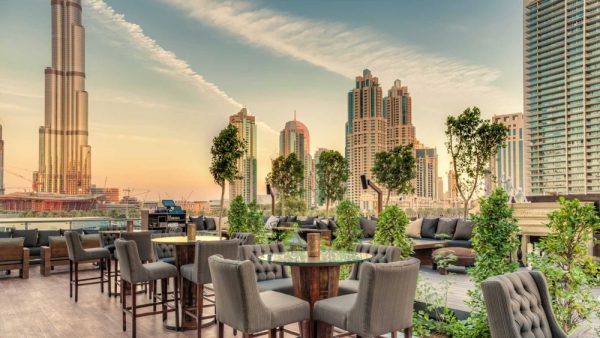 The last hotel on our list is the Taj Dubai. This hotel is modern, elegant, and very sophisticated. It was also given superior ratings when it came to their beds. This hotel knows how to make its guests exceptionally comfortable and promise a great night's sleep. The hotel includes an outdoor pool, a spa, and even a wellness center. Each room has a flat-screen TV, free WIFI, and large marble bathrooms. It also has a wide variety of restaurants, great views of the surrounding city, and another thing that customers couldn't stop raving about was their excellent coffee.
So, with all of these incredible options to choose from, you can make the most out of your vacation plans. Be safe and above all, have fun. You owe it to yourself to have the most memorable trip ever!