If you want to work and make money but don't want to leave your house or are already unemployed and want to try something new, online jobs are the best option. With the advent of contemporary technology, online jobs have evolved, allowing you to work from the comfort of your own home. However, this article discusses the top 10 best online careers.
In fact, you could try several online jobs, and you don't even need to bother about their legitimacy. Let us check out the various best online careers on our list here. Watch out!
Best Online Careers for You
1. Digital Marketing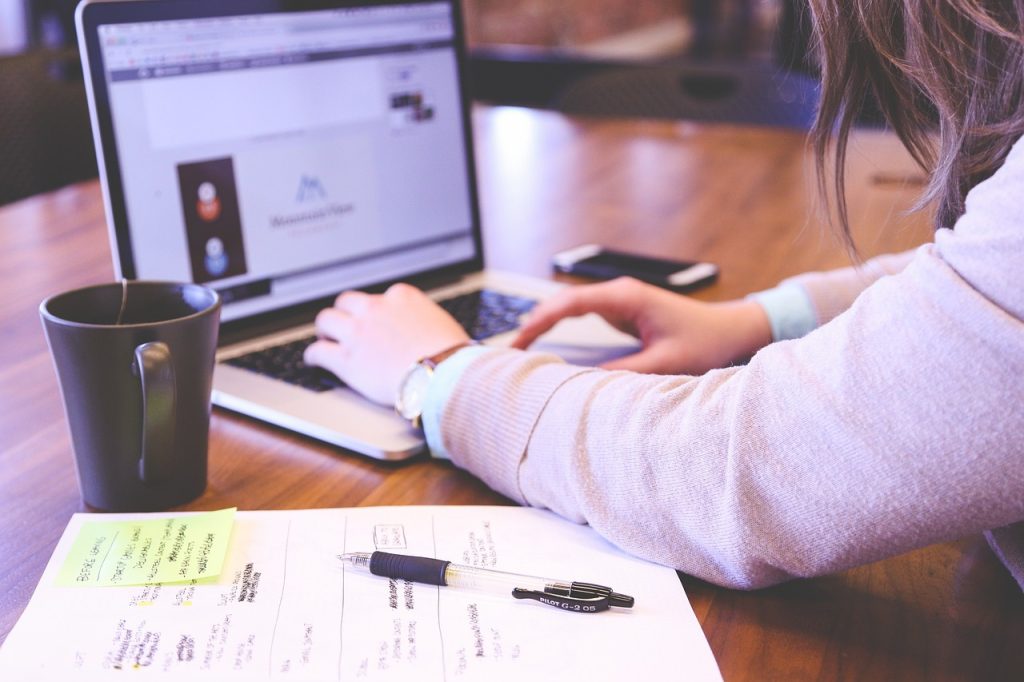 Today's entrepreneurs are well-versed in digital marketing. It assists them in stepping up their marketing efforts and reaching a larger audience. However, digital marketing experts design and implement marketing strategies to assist firms in attaining their objectives. A thorough understanding of social media and other campaigns, SEO, CRM, or customer relationship management, is required of the digital marketing specialist.
Qualification
It would be best if you had a Diploma in Digital Marketing. The primary responsibility of a digital marketing manager or analyst is to oversee and analyze the company's marketing initiatives. It is your responsibility to work with other company analysts to develop a solid marketing strategy. You must be a wise thinker to qualify. While some people can readily enter this field, some employers may demand you obtain relevant digital marketing qualifications.
How to Apply
Apply online at reputable websites and businesses. Present your credentials and be prepared for an interview. After accepting your application, you'll need to develop web marketing methods for your items or services.
2. Freelance Writer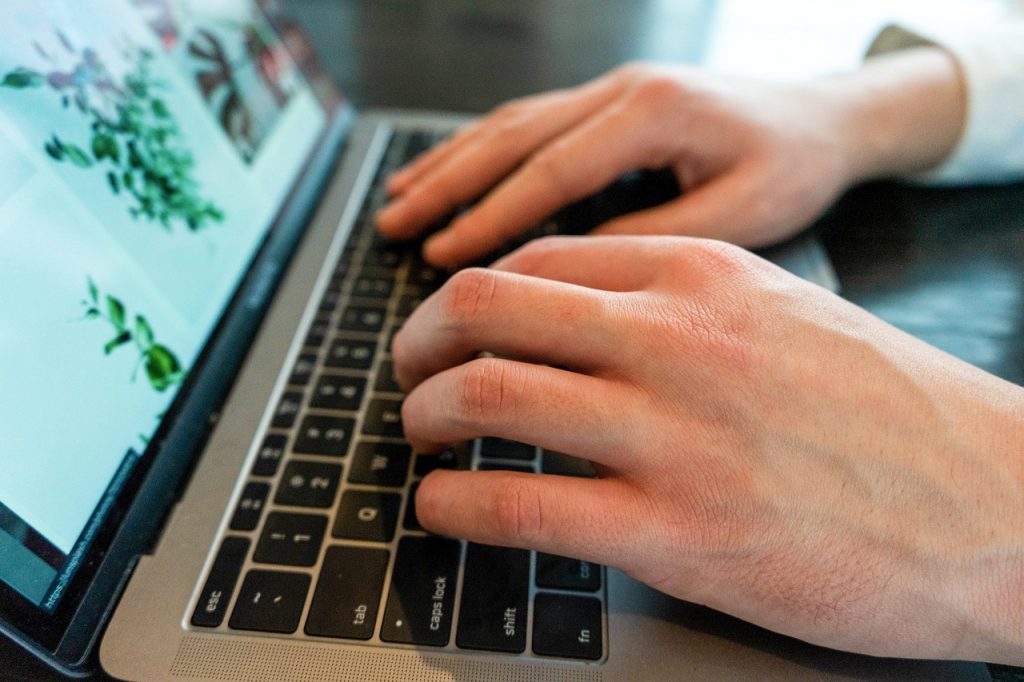 Freelance Writers must develop material and develop a variety of inventive concepts that will fit the websites. Some of the larger websites use in-house writers to create material. Almost every website, however, employs freelance writers and purchases content from them. However, show some great writing samples to put in your resume. To work as a freelance writer, you must be fluent in your chosen language. Some reputable websites can help you find a long-term customer.
Qualification
A bachelor's degree in English, journalism, or communications, a portfolio of writing examples, and the perseverance required to discover and pursue writing assignments are requirements for becoming a freelance writer.
How to Apply
Try looking for freelance writing employment on sites like Freelancer.com, Upwork.com, and MediaBistro.com, among others. You might also ask your old coworkers if they know of any freelance writing possibilities that would be a good fit for you.
3. Web Developer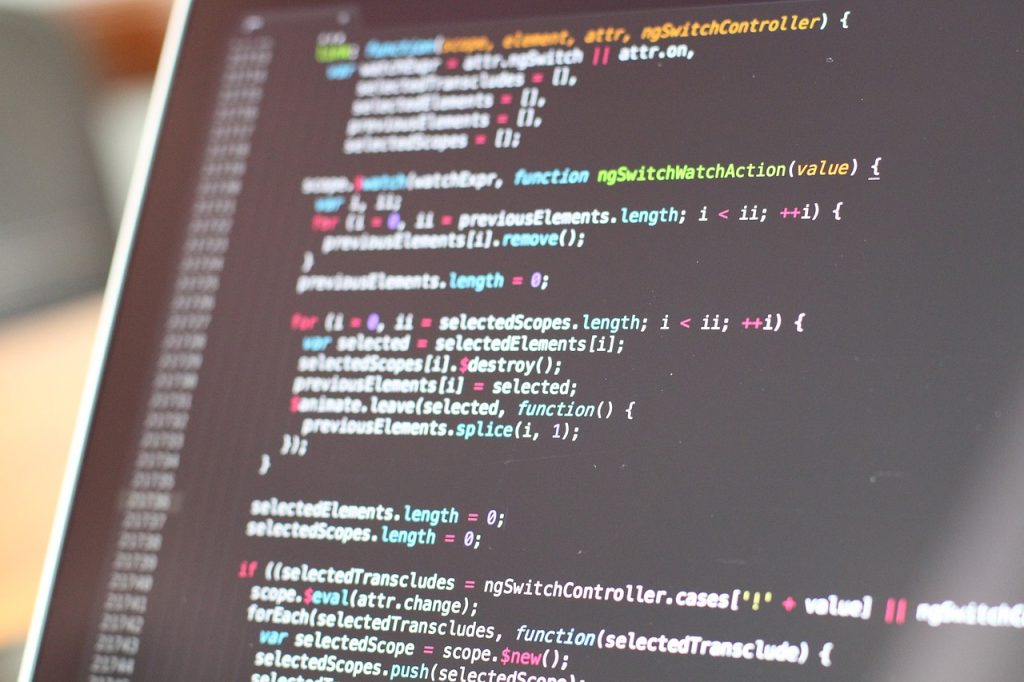 Web development is one of the best online careers today. Web developers are in charge of creating and designing business websites. However, experience in publishing, advertising, management consulting, and computing systems requires web developers. Also, companies look for web professionals who can help them create websites. The websites should be attractive as well as functional. A basic understanding of graphic design is advantageous in this field.
Qualifications
A software developer's diploma, a graduate degree, or a bachelor's degree in computer science are all options. Also, like other vocations, it necessitates the completion of a software or website development course or program. Because your profession entails creating software programs, you must possess the necessary talents, such as creative thinking and technological expertise.
How to Apply
If you already have a software development certification or diploma, you can now submit your requirements to a company that offers remote work from home. Prepare for a few interviews.
4. Social Media Manager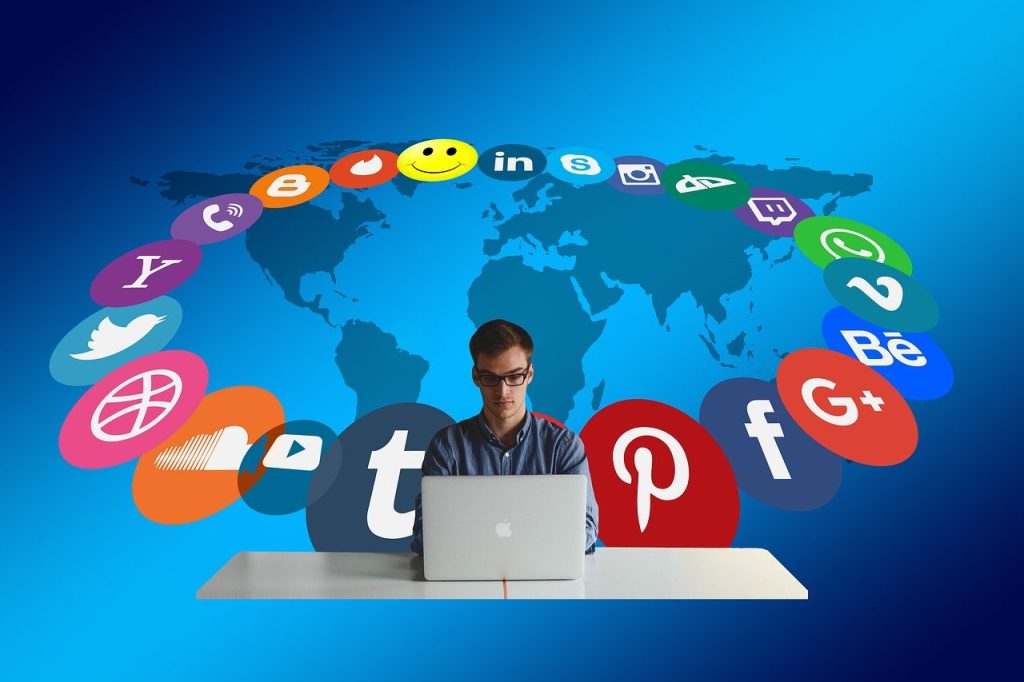 This business often requests that you advertise their items on social media platforms such as Facebook, Instagram, and Twitter. You may have to deal with their post's comments. However, it would help if you had Voiceovers, films, and humorous GIFs, among other things, in the posts. This lesson is available to be learned online. Furthermore, you will be able to contribute to the business's developing community as you begin to demonstrate your creative abilities.
Qualifications
To begin, you must have at least one year of experience in social media marketing, as well as a Bachelor's degree in advertising, marketing, journalism, public relations, communications, or a similar profession.
How to Apply
Once you have met all of the qualifications, look for employment openings on sites like HootSuite, CareerBuilder, and Indeed.
5. Online Translator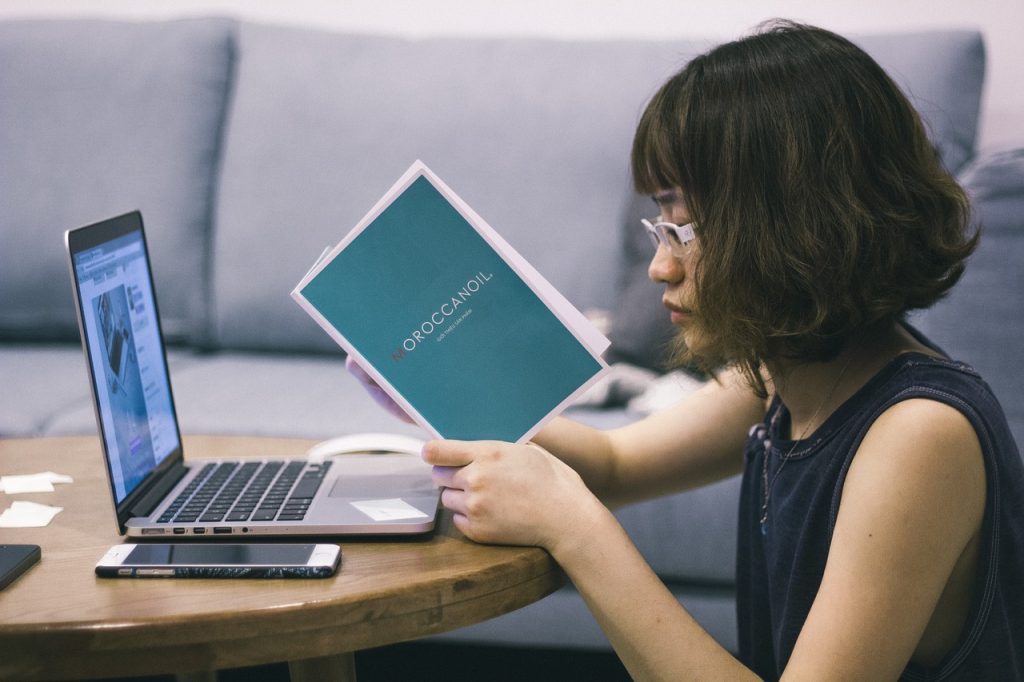 This job is one of the most interesting and best online careers you can do. It's a profession that's both exciting and rewarding. You must be fluent in at least two languages to work as an online translator. The languages available for translators include English, Hindi, Tamil, Marathi, Bengali, etc. Businesses that require material, in particular, in any language, can provide you with this possibility. However, you must find the ideal client who will pay you handsomely when it comes to translating.
Qualifications
You must have the ability to communicate fluently in both English and one's original language, if necessary. The capacity to communicate in a variety of languages is also essential.
How to Apply
JobsMarket.io, OneHourTranslation.com, Gengo.com, and Smartling.com are some websites where you may locate translation employment.
6. Data Entry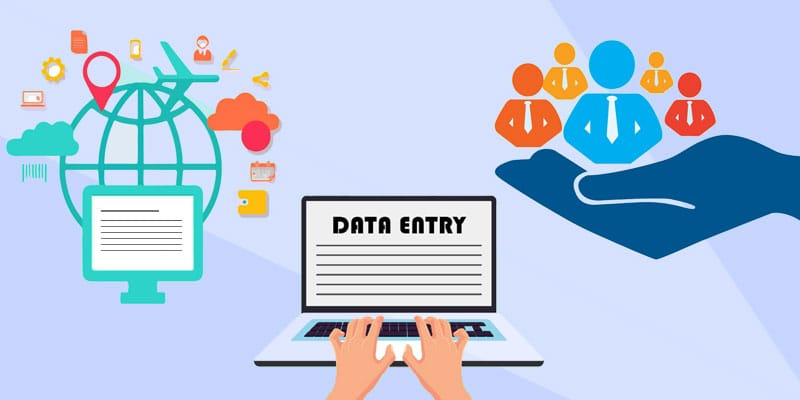 Businesses require staff to work on various data and use these data to keep track of shipments and make business plans. Data entry specialists use computers to complete their work. This job is one of the best online careers. However, they sometimes use scanners to enter specialized data into the system. They should be able to operate a computer keyboard and other software such as spreadsheets and word documents.
Qualifications
You must have a Business Administration Certificate III. A data entry expert's primary responsibility is to enter data and information manually into a database or tablet. In addition, you should keep records, and the correctness of all the data is guaranteed. For this reason, several organizations demand their personnel receives suitable training through courses or related programs. You also require intermediate internet and decent communication skills in English.
How to Apply
You will uncover internet chances and choose the firm you wish to work with if you think you're qualified enough to do that. Enter and wait for clearance of all of the prerequisites, including your certification.
7. Graphic Designer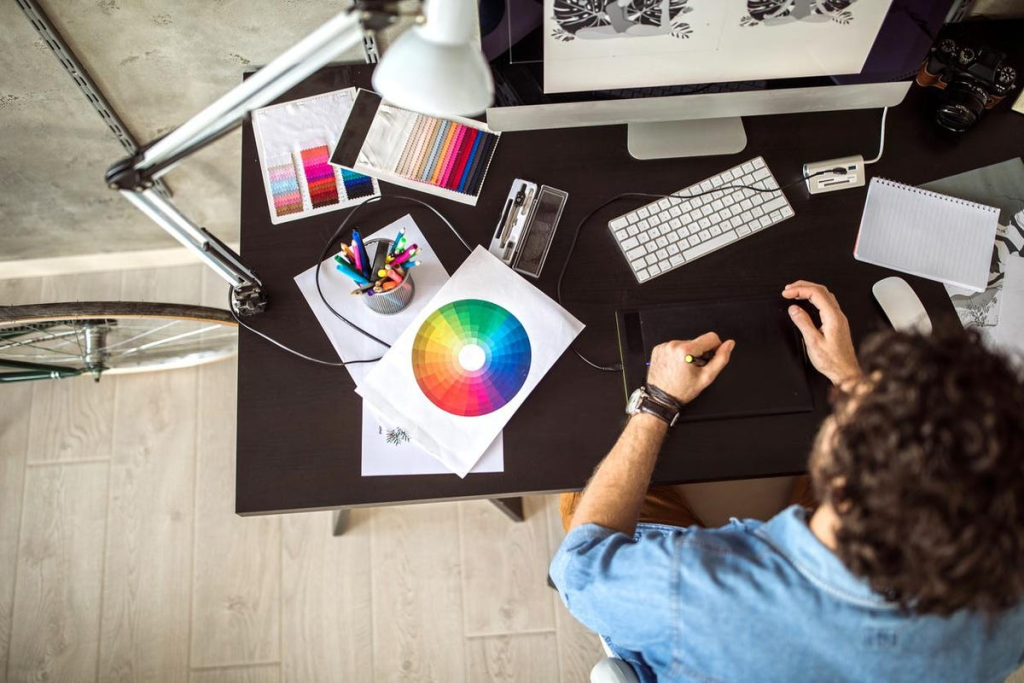 In this period, visual marketing took its place. It's part of graphic design, which is one of the best online careers. However, you must show the information and brands in the photos, websites, and logos via an attractive visual medium. You can take both modest assignments and major projects according to your wishes. You need to know PowerPoint software and other multilingual software to be an expert in this area. Moreover, you can use social media to demonstrate your ability.
Qualifications
A Bachelor's degree in graphic design, art, or other degrees relating to these fields is necessary as a graphic designer. Graphic designers develop and design print and electronic media, such as commercial publications and graphics. You must be innovative and artistic. In addition, you should also be able to work independently and fulfil deadlines.
How to Apply
Some publicity agencies, design companies, and other enterprises that employ design specialists may apply for a job. During our work in the digital realm, graphic designers are on request. Many job opportunities are available online.
8. System Administrator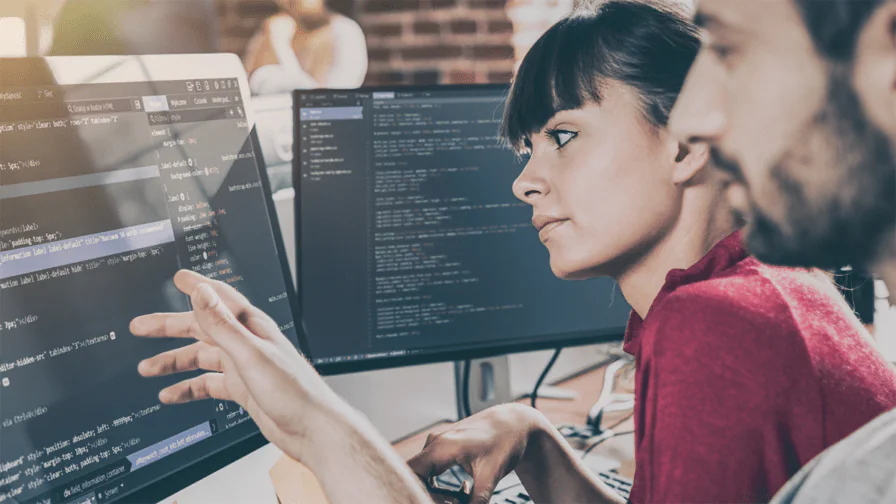 System administrators are responsible for monitoring computer systems installation, upgrading, and maintenance. To operate appropriately, you select the most excellent computer system. Remote technology made even from home the task easy. In this pandemic, the system manager is one of the top positions in a self-employed home. So, you should know computer apps and system operation to be a SysAdmin.
Qualification
Depending on the intricacy of the work, a system administrator usually needs at least three-five years of expertise. However, if it is about system managers, web technologies, network management, or anything similar, you need a baccalauréate in computer science.
How to Apply
Apply online at reputable websites and businesses. Present your credentials and be prepared for an interview.
9. Online Tutor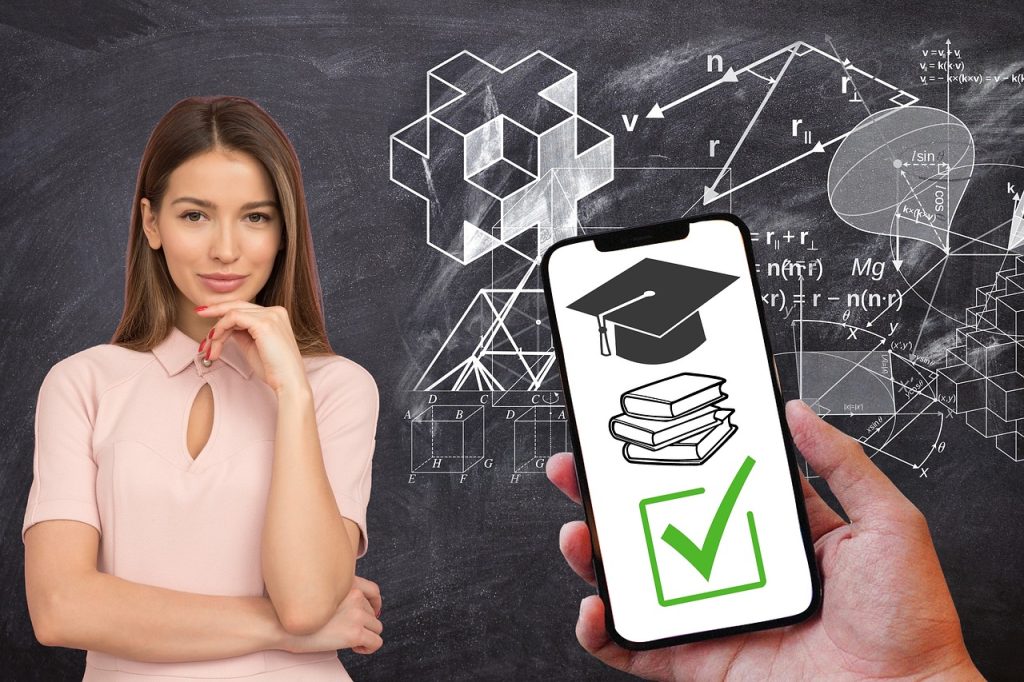 It could be a career alternative for you when you are an expert in academic areas. The online tutoring business seeks specialists from all over the world to instruct its students. However, it is one of the best online careers. In this scenario, the employers might wish to have your preferred topic expertise or master. Therefore, you can ensure that your minimum qualification is covered. This career is also a possibility for teachers offline. In basic computers for this career, you need to get some understanding. But today, so many applications simplify and enable pupils to grasp your job.
Qualifications
You must have a bachelor's degree in education or in any field you are about to teach in connection with the subject. They occasionally give those with teaching experience priority. As a teacher, you need to present courses effectively and interpersonally, and you require efficient internet knowledge.
How to Apply
We are demanding online teachers as we all use digital technologies. In addition to online teaching lessons, English teachers are in demand for foreign language pupils. However, you'll probably find a job there instantly. There are work sites made for online teachers.
10. Bookkeeper
The bookkeeper documents and maintains financial transactions for businesses. They prepare the general leader, balance sheet, and income statement. More so, initiating six stages in the accounting round is what the bookkeeper should know. The bookkeepers have the extra value of knowledge about computerized accounting solutions. Even, companies find accountants to support the transaction recording. However, it would be best if you had proficiency in accounting software for larger firms.
Qualifications
It would help if you had qualifications such as a Bachelor of Finance, Accountancy, or Banking degree. In addition, in bookkeeping, you can get Certificate IV. Your primary task is to assess financial records and ensure that the company targets budgets, tax returns, and assets. Therefore, you require expertise in analytical thinking.
How to Apply
An online inquiry is an ideal technique to apply for a bookkeeper's employment. Search genuine websites or bookkeeping companies. With your certifications, send an application form.
You can also check out:
– Different Proven Ways to Start Marketing Your Skill Online
– Things You Need to Know When Building Career
– Careers That Will Turn You to Worldwide Traveller
– Most Beautiful Islands in the World To Visit