When it comes to tech, complex changes lead to new adaptations. We saw it with the rise in desktop internet users leading to the creation of ad networks, more mobile phone users increasing internet usage and unprecedented advertising reach, and now we're seeing it with the rise of the connected TV and programmatic advertising.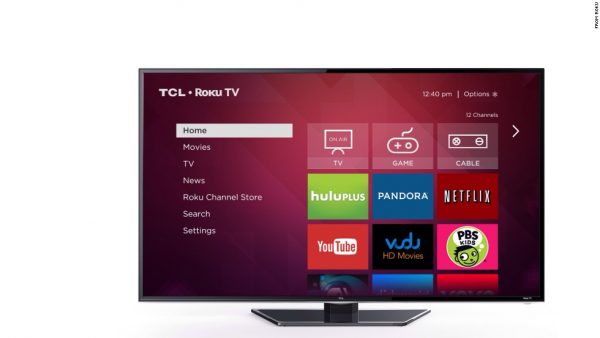 According to The Drum, advertiser AppNexus reported a 748 percent year-over-year growth in advertiser spending on its connected TV marketplace in Q2 2018. The ad tech firm's advertiser spend also grew 69 percent from Q1 2018.
Perhaps the most significant detail here is that AppNexus has access to over 20 billion monthly impressions, and they're just one firm. As connected TV adoption grows, more money will be funneled into advertising, and programmatic will be the ad medium carrying that spend.
While modern programmatic ad buying allows marketers to reach individuals rather than groups (and with personalized messaging that might engage them), the connected TV ecosystem builds on programmatic effectiveness by providing more insightful data to allow advertisers to develop creative, high-quality ad messaging.
Connected TV Advertising Adds to (Doesn't Disrupt) Ad Ecosystem
The viability of programmatic advertising through online and mobile app channels isn't affected by the connected TV marketplace. The rise in connected TVs over the last few years merely creates another medium to reach engaged consumers. According to EMarketer, around 181 million consumers view content via a connected TV at least once a month. Per Statista data, connected TV users will reach 60 percent by 2020 and are poised to keep growing as traditional cable packages and TV sets have their final waltz.
While those are telling numbers, and trends indicate even bigger long-term growth, comparing connected TVs to mobile or desktop channels is apples to oranges. A much higher portion of the global population uses mobile and desktop, and at much more frequent rates. At least for the foreseeable future, it appears programmatic can thrive in each of these channels.
Connected TVs Will Drive Better Ad Quality Standards
Though connected TVs won't replace mobile and desktop programmatic channels, the ads shown on them will introduce a new bar for ad quality and engagement standards. Per The Drum report, free TV and movie streaming service Tubi achieved ad completion rates of over 97 percent via contextual targeting of movie genre and TV networks. Tubi, which carries 7,500 titles in its library, including Oscar-winning films and Emmy-winning shows, has seen nearly a 300 percent growth from Q1 to Q2 2018.
This ability to serve high-definition quality creatives at a hyper targeted rate offers all sorts of brands the ultimate engagement opportunity and method to complement existing marketing channels.
The Not-So-Distant Future: Mobile
Some people already consume media on their phones regularly, but streaming video? Data shows that by 2020, over 179 million Americans will be streaming video via their smartphones.
As smartphones keep evolving and merging into the optimal on-the-go tablet, consuming long-form media will increasingly become a more pleasurable, convenient experience. Combine this with Millennials' desire for more relevant advertising and tailored experiences with their growing makeup of the overall economy, and it's clear to see how connected TV programming viewed on mobile devices will fuel mobile programmatic ad developments in the years to come.