Microsoft Office 2013 (Office 15) is the latest version of Microsoft Office and also it's the successor of Microsoft Office 2010 which includes extended file format support, user interface updates and supports for touch among its new features.
Office 2013 is suitable for IA-32 and x64 systems and requires Windows 7, Windows Server 2008 R2 or a later version of either. Its development work has started from 2010 and ending on October 11 2012. At that time Microsoft
released the RTM (Release to manufacturing) version of office 15. Which is available as free in Microsoft Website. RTM version does not requires the activation. On The 29th January 2013 Microsoft releases the Final version of
Microsoft Office 2013. After the final version was released it is required to buy product key to make use of it. So it needs to activate it using a Genuine Serial key from Microsoft but I would firstly introduce to you how to check
your Office 15 activation status before heading to how to activate it.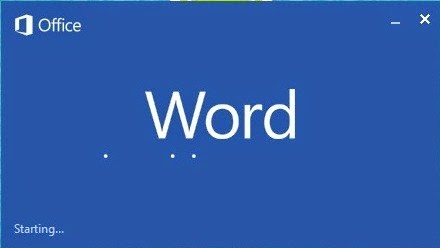 The Microsoft Office 2013 includes the following products which are Microsoft Access, Excel, Outlook, PowerPoint, One note, Word, Publisher, Lync, InfoPath, InfoPath Designer and SkyDrive Pro.
To know how to check your activation status
just:
1. Open a blank document on Microsoft Word then Click on "FILE" at the Top Left Corner of the Menu bar as shown below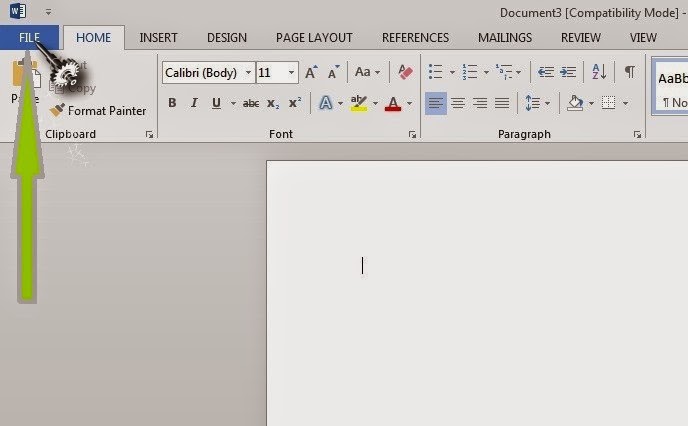 2. You would be provide with another page just click on Account from list of options at the left side of your monitor. Look straight to the right hand side of your screen once you see Activation Required it means your Office has not been activated otherwise you would see Product Activated.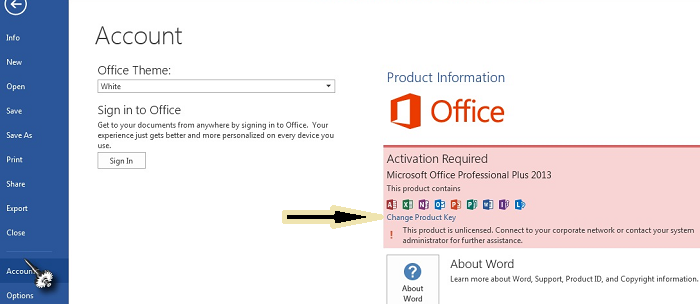 4. Enter your purchased product key and click "Continue".
On the next dialog, click "Install Now" to install your key. You will then see a progress bar page and then a dialog box saying configuration has been successful. Click "Close."
5.     Close and restart the application and follow the on-screen instructions to complete activation (an internet connection is required).
After restarting your Office application once more, click FILE then Account to see your activated status.
You can also Activate Office 2013 Free using Microsoft office Toolkit
With this method you can activate your office 2013 permanently. Just below the below
procedure that I would explain to you:
·

Download Microsoft Office Toolkit 2.4 from
Datafile
and Run it with administrator right (right click on it and choose Run as administrator).
·

Now click on Install at right side of your screen. And you would receive a text message below on the black background surface informing you of successful installation of the Product Key. You may also receive an error message but your Microsoft Office may have been activated, all you just need to do after installing the product key is to check activation status as explained earlier.
·
If this doesn't work for you head back to the main tab and make use of EZ Activator to activate your product.
In case there's any problem don't hesitate to drop your questions in the comment section below this post.
Share with your friends and families.