Keep Screen ON is an innovative app that allow you to keep your smartphone screen ON in a smart way.
This app will help you saving battery keeping the screen on. If you noticed Android Smartphones comes with auto screen dimming feature but the auto screen dimming feature on your Android Smartphones is developed to save your battery life, however it can be really annoying when reading pdf files or reading other important things that can take some minutes or hour.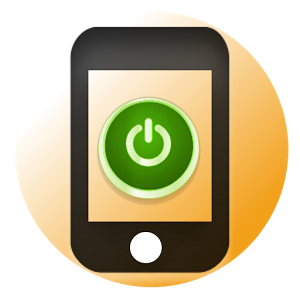 This app will help you in saving battery keeping the screen on only when you are holding it or in need of it. The Keep Screen On app helps you to save from this stress through smart use
of the phone's gyroscope. The working of this app depends on the degree of how you have hold your phone. The app is inactive when the device is lying down flat (at about 180 degrees) and the screen dimming would switch off. Once you are holding your device at an angle at of above 160 degrees, then your app indicate the device
is "active" and will maintain your screen on.
You can also read: "ANDROID L" VS "ANDROID 4.4 KITKAT". WHAT'S NEW?
Moreso, the screen on time you may have configured in your Android settings will no longer work and would be everlasting when the app is effective. Your Screen on time settings only becomes activated again as soon as the Android senses that the App is no longer being used.
1. Download Keep Screen On (Lite) from the Play store.
2. Install and Lauch your new app, then you would see a menu list.
3. Just go to Test section to check whether your Android device works appropriately with the
app. Here you see an "image" of on your phone screen. Lie your phone at 180 degrees flat and the "image" should become grey which means inactive. Get the phone at an angle that is greater than 160 degrees, and the "image" would become green which indicates active.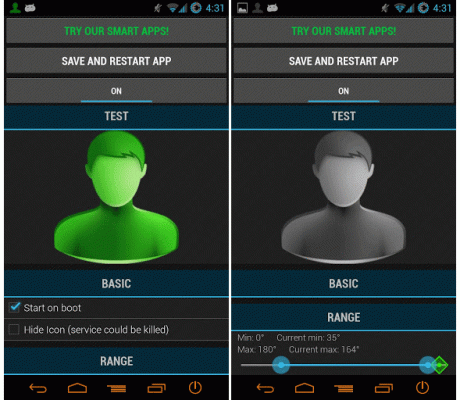 The app works on the principle whether the Android device is viewed as active or
not ( whether 180 degree or not). The default settings is with a minimum of 5 degrees and a maximum of 160 degrees as programmed with the app.
The minimum and maximum settings could be adjusted to suit your very own preferences from settings tab.
According to the developer, the app is appropriate with versions of Android OS from 2.0 up till latest OS 4.4.
RECOMMENDED: Best Way to Save your Android Data Plans to Last for Long
KEEP SCREEN ON PRO VERSION FEATURES ARE:
Disable when charging, Disable when near proximity sensor, Display Timeout Tab, Holo Blue theme, Disable if there are no movements after 40s and Your suggestions for the developer.
For basic use, the free version will suffice and for more advance use just try out the pro version.