We all know PayPal is just like a bank account. You can make use of it for different things like making a purchase online, sending funds, receiving funds/money from anywhere around the World probably if the country has been approved by Paypal. You can also withdraw your funds/money and spend it on your own.
But there are some websites that allow regular recurring payment when you make use of your PayPal account for an online payment. If the recurring payment is activated after your first purchase you will receive a mail from PayPal. The mail will be telling you that you have setup automatic payment for the website.
This implies that once you are due for the next payment on the certain website, the corresponding amount will be deducted from your PayPal account without your notice. But you will receive a mail telling you that you made a payment.
There are instances you may want to deactivate it or even have another plan with your next purchase. For me I don't like making pre-payment, I prefer making the payment at the point when needed by myself.
How to Deactivate PayPal Pre-Approved Payments or Paypal Automatic Payments
If you are someone like me then kindly follow the steps below to deactivate pre-approved/automatic payment on PayPal:
1. Log in to your PayPal Account and Click on the Gear Icon at the top right-hand side of your Dashboard.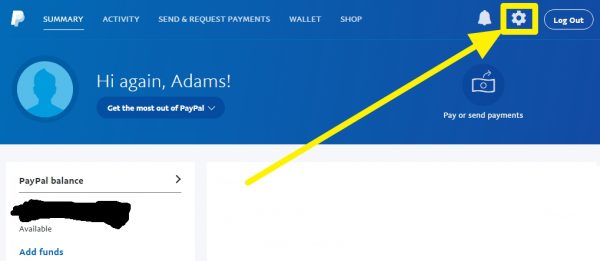 2. Another page will load as shown below, just move to the payment tab of the settings page. Under the payment tab, click on manage pre-approved payments.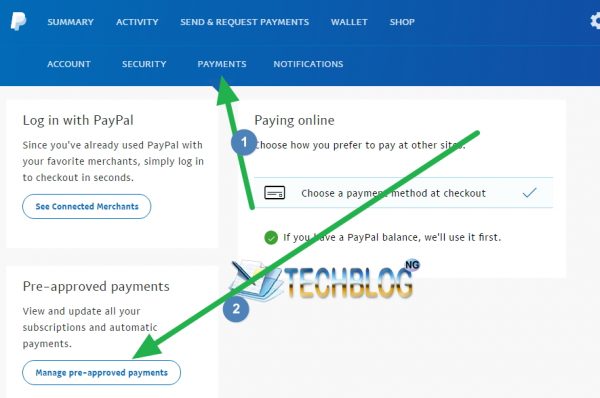 3. On the next page, you will be provided with list of website's that are currently active for automatic payment. Just click on anyone you will like to deactivate.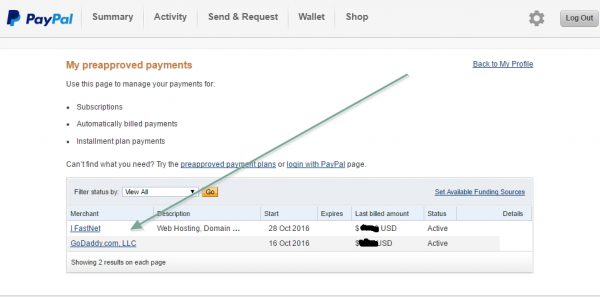 4. The next page will show subscription details for the selected website. You will see active written in green colour.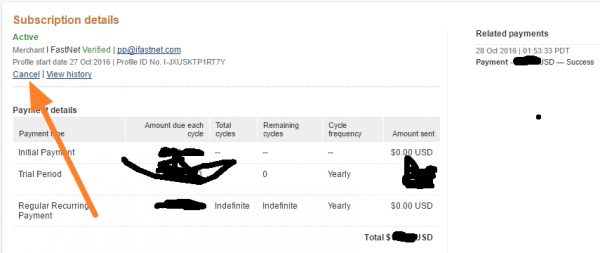 5. Just click on cancel to cancel the automatic payment. A popup may showup just click on cancel profile to proceed.

Finally, you will be provide with a message saying; This profile has been cancelled and cannot be reactivated. No more recurring payments.

That is all. You have succesfully deactivate automatic payment for the selected website. If youe have more than one site for pre-approved payments, you should repeat the above seps to deactivate each of them.
Kindly share this article.