New Zealand, the Island Country features countless jaw-dropping beaches. New Zealand ranks among the top places which come into our mind when it comes to the mesmerizing beaches and long coastline. With more than 9000 kms of coastline, New Zealand automatically becomes home to different kinds of lovely looking beaches. Take a look at some of the Best New Zealand Beaches.
Koekohe Beach, Otago Coast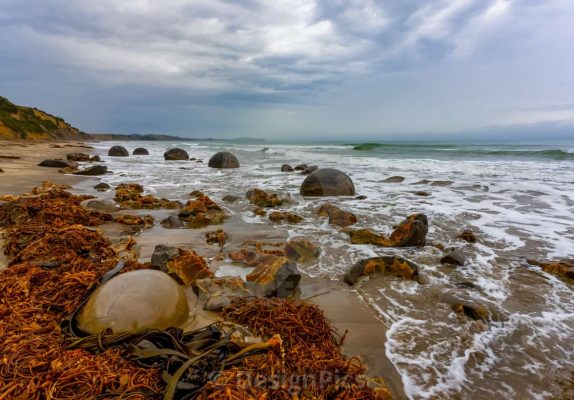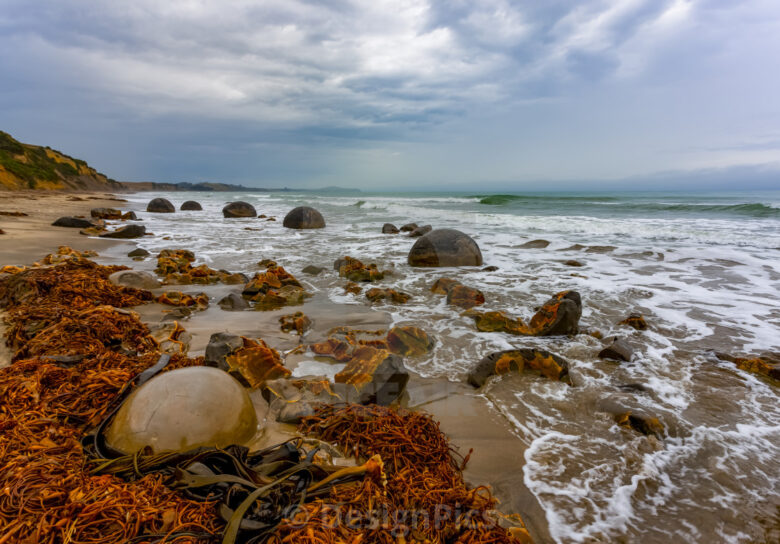 Featuring the group of spherical boulders located there, Koekohe Beach at Otago Coast is best seen at sunrise and sunset. It is believed that these spherical boulders were created about 65 million years ago. A must visit among New Zealand Beaches for the tourists.
Rarawa Beach, Far North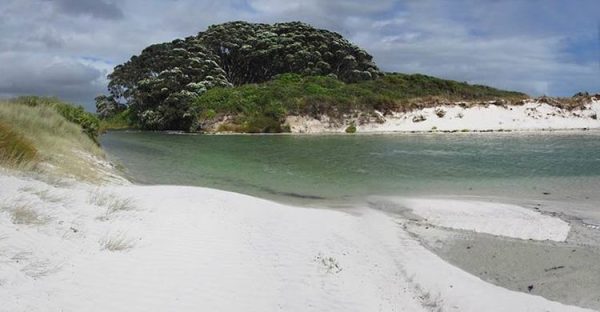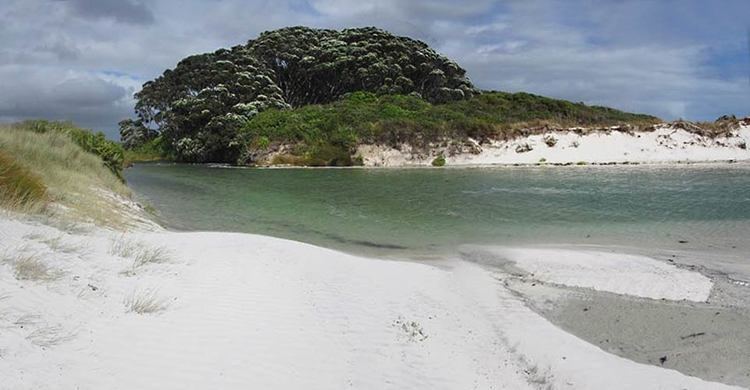 With the whitest sand, the Rarawa Beach at Far North is among the hugely popular New Zealand Beaches. The camping facility available at the Rarawa Beach is another incentive to the tourists along with the white sand.
New Chums Beach, Coromandel Peninsula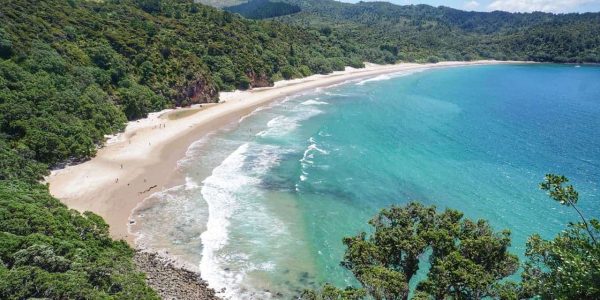 New Chums Beach, Coromandel Peninsula among New Zealand Beaches offers your eyes a great treat with the golden sand and features no buildings, no roads, no infrastructure or camping, thus protecting its natural appeal. The New Chums Beach has been voted among the world's top 10 beaches!
Ninety Mile Beach, Northland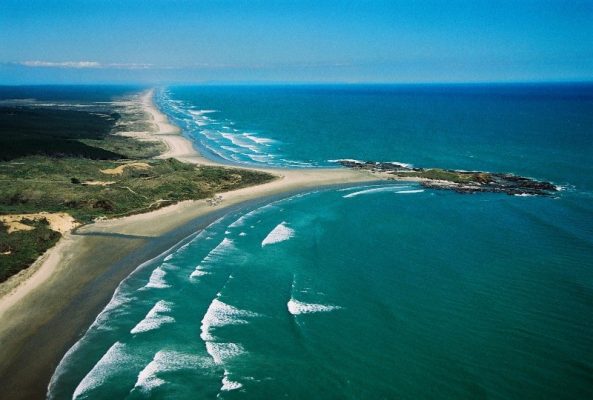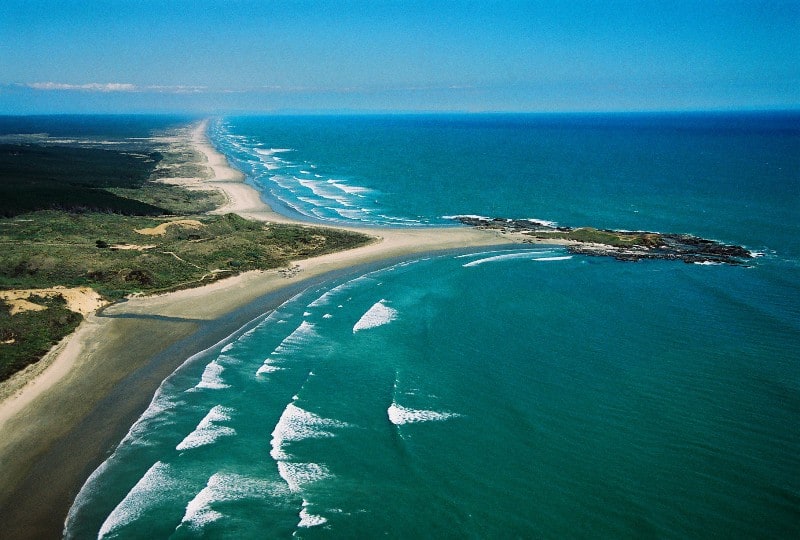 Don't go by the name, the Ninety Mile Beach at Northland is around 55 miles stretched beaches and is among the best New Zealand Beaches. It's actually a registered highway and thus you can drive on at this beach.
Cathedral Cove, the Coromandel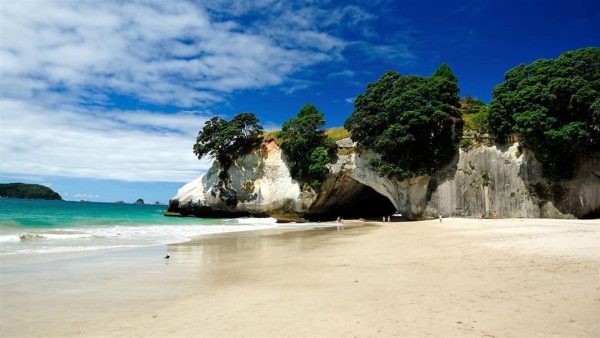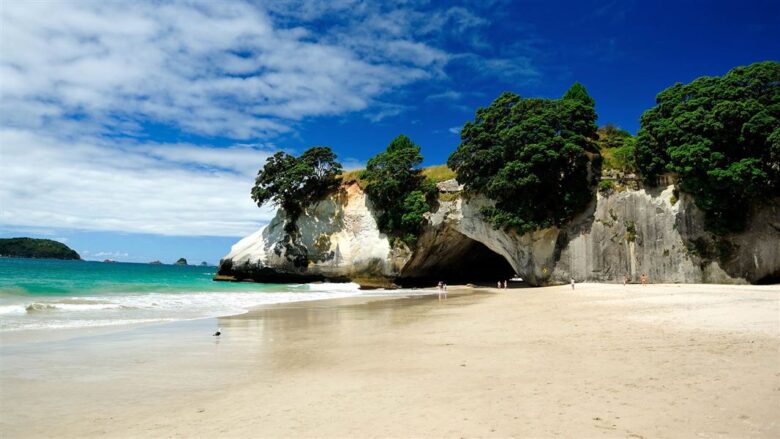 Perhaps this is among the most popular and recognized New Zealand Beaches and regularly features in people's travel brochure of New Zealand. You can explore this wonderful looking Cathedral Cove through Kayak.
Gillespies Beach, West Coast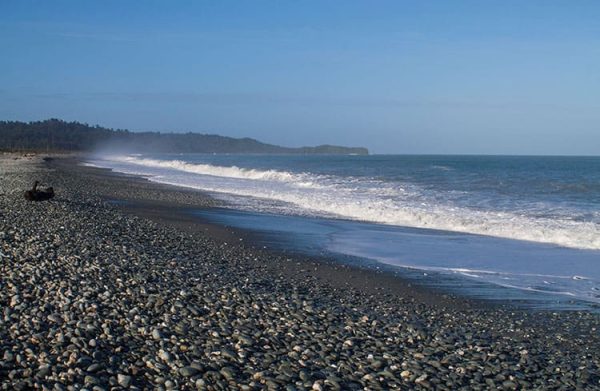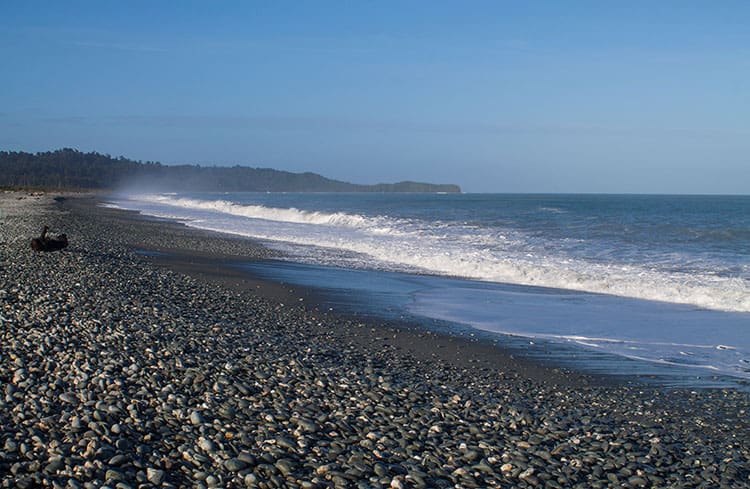 Gillespies Beach at West Coast is a rough and stony beach that can be best explored during the times of Sunset. During the times of sunset, you can witness the beauty of snow-capped Southern Alps during the times of sunset.
Piha Beach, West Auckland, North Island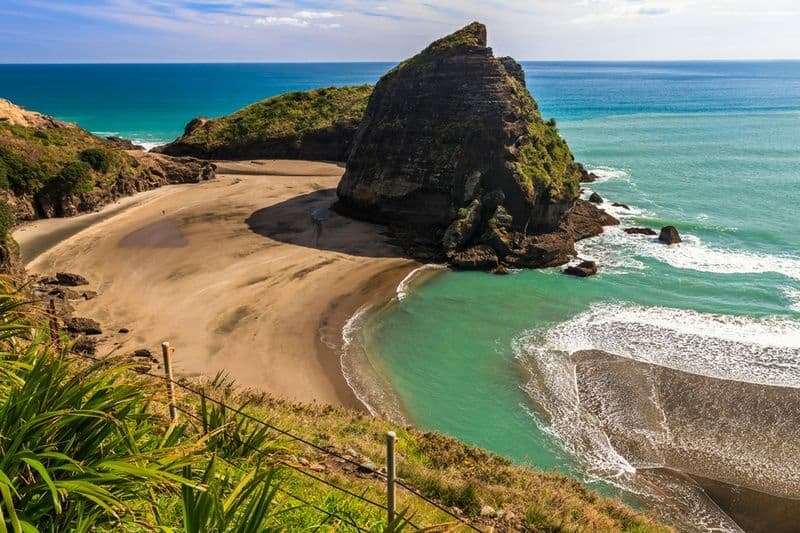 Among several New Zealand Beaches, Piha Beach is a perfect fit for surfing. If you are fond of strolling, and surfing, the Piha Beach at West Auckland, North Island is a perfect option for you.
Waimarama Beach, Hawke's Bay, North Island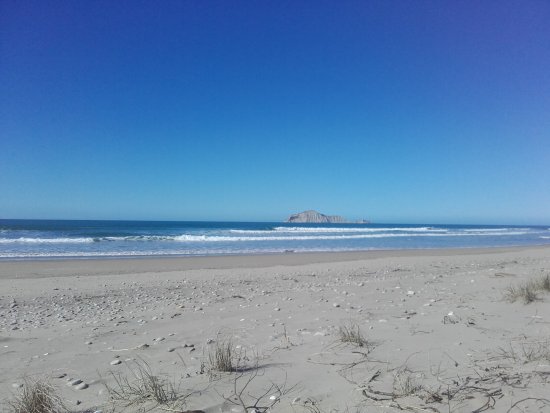 Waimarama Beach at Hawke's Bay, North Island is among some New Zealand Beaches which is known for warm waters. If you enjoy swimming in warm waters, the Waimarama beach is the one for you.
Okiwi Bay, Marlborough, South Island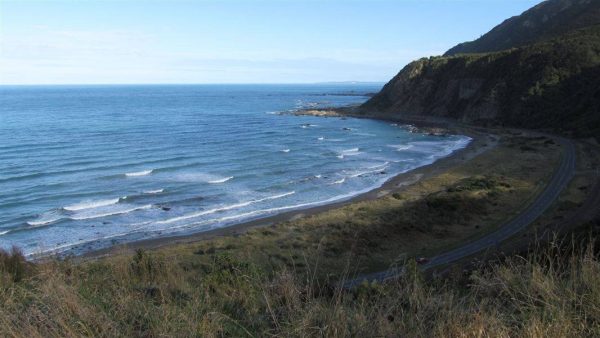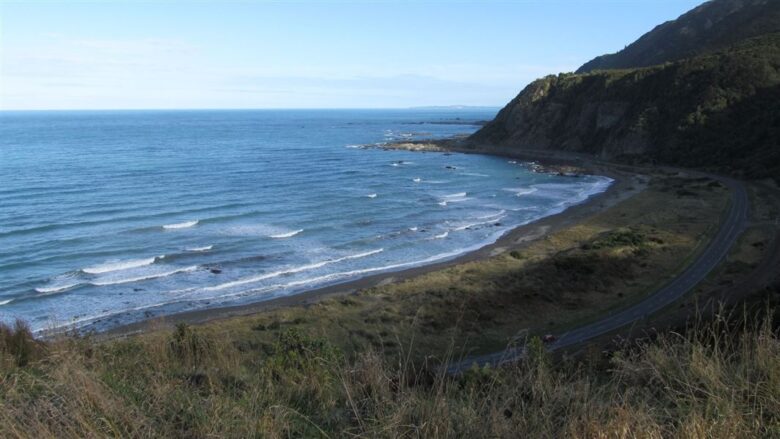 This is one of the isolated beaches of New Zealand, which usually witness crowd during the holidays only. This place offers Swap sandy and pebble beach options for the tourists.
Wharariki Beach, Golden Bay, South Island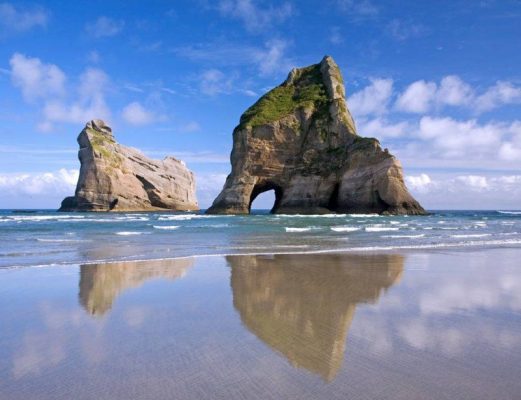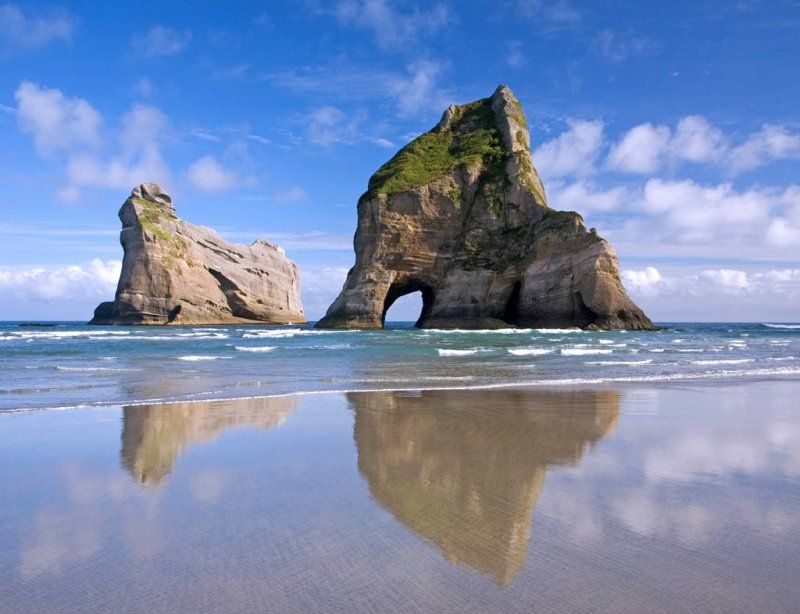 Wharariki Beach, One of the most beautiful New Zealand Beaches finds its place among the top 10 most beautiful beaches in the world. With the stunning scenery due to the presence of rock formations, this Wharariki Beach, Golden Bay, South Island is among the windiest beaches in New Zealand.
Feast your eyes with lovely looking New Zealand Beaches!