We now have smartwatches popular than they were before and today I would introduce another smartwatch to you. Are you someone that often do outdoor sports? Here, a smart watch – N10 that you must take into account today. N10, which equipped with Compass, Thermometer, Barometer and Altimeter functions, is your sports partner, will make your outdoor sports more convenient. Of course, if your answer is NO, it doesn't matter, because N10 has many powerful functions, N10 will enrich your daily life as well apart from the outdoor usage.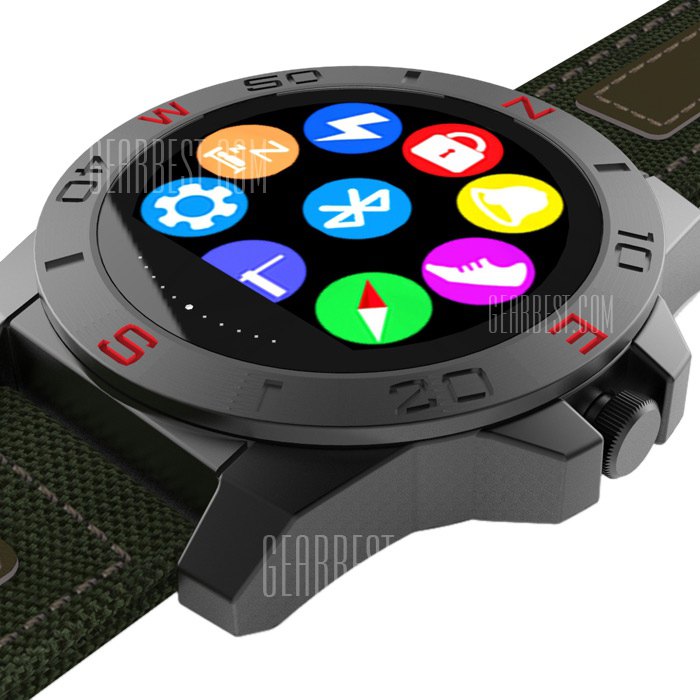 Well, one can obviously see that there are various types of features that could be found in the Smart watch itself. With the advancement of using the MTK2501 and also compatible with both Android and ios devices. It contains features like the compass, the barometer, the altimeter, as well as the thermometer for all the outdoor activities. This can actually make your outdoor sports extremely convenient, and also very safe. It provides you with accurate readings as and when you need it. It has active heart rate monitoring, which will help you to see your heart rate in real-time, particularly the spike and the fall during the peak sporting moments.
Features such as the Pedometer, the sleep monitoring, as well as the sedentary reminder have all been incorporated into the Smart watch to make it efficient in order to help you develop good living habits.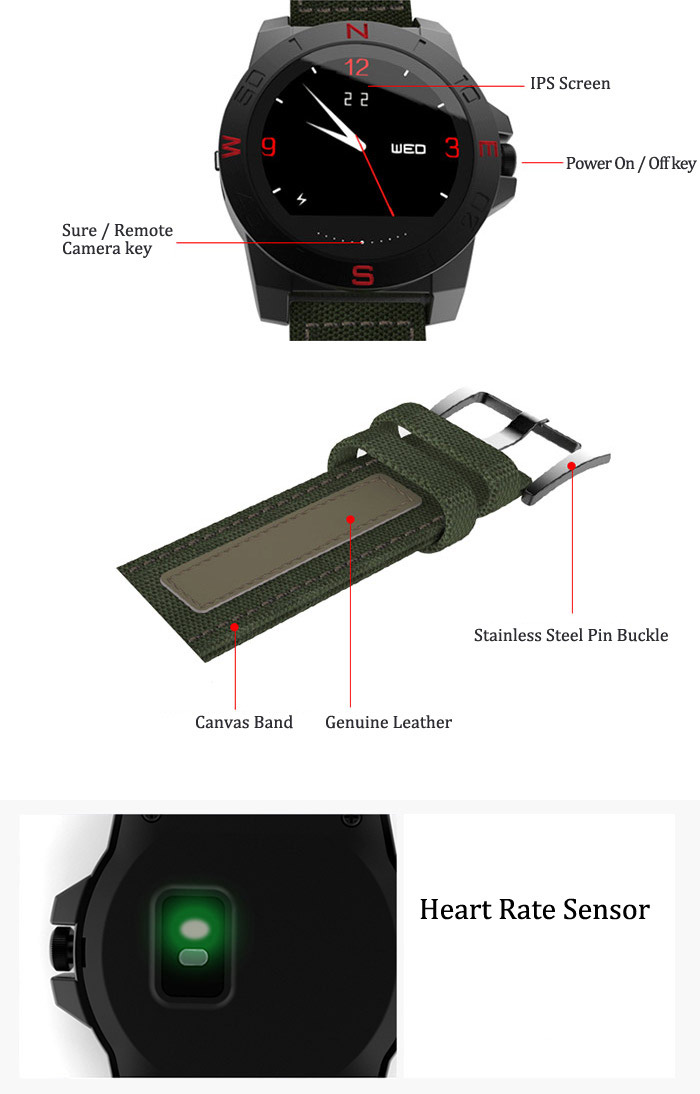 The smartwatch is gifted with Bluetooth 4.0 that can be use for connection to smartphones and also for receiving files from other nearer Bluetooth. The device is built with a faster processor and RAM of 32MB, also with an internal memory of 24MB you can install apps and save any other file. The device is equipped with variety of features and compatible with both Android and ios smartphones. There is also inclusion of a last longing 270 mah battery which can last for about 7 days on standby usage.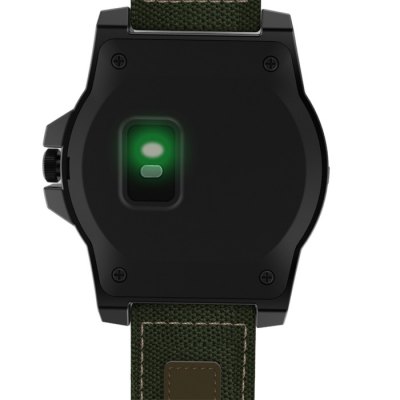 All features of the N10 Smart Outdoor Sportwatch are listed below:
• MTK2501 chip and Bluetooth 4.0: The fusion of advanced MTK2501 chip and Bluetooth 4.0 technology has stronger compatibility with iOS and Android system.
• Compass / Thermometer / Barometer / Altimeter: Make your outdoor sports more convenient.
• Raising up + swing hand to wake up the screen: You can raise up and swing your hand to wake up the screen, simple operation is under your control.
• Heart rate monitoring: Measuring the value of your heart rate, let you know about your heart rate during sports.
• Pedometer / Sleep monitoring / Sedentary reminder: Help you develop good living habits.
• Message / Dialer: Using smart watch to make or receive a phone call or message directly via Bluetooth, let your hands free.
• Remote camera: Control your smart phone to take photos, just need to touch the screen then you can enjoy wonderful moment on your wrist.
• Information push: Can push instant information, such as Whatsapp, Twitter, Facebook, Gmail, ZAKER LINE, CNN APP and so on.
• IP67 waterproof: Splash-resistant, you can wear it to do daily washing, such as washing hands and face, also you can wear it to walk in the light rain.
Price
The N10 Smart Outdoor Sportwatch is available on Gearbest for a design price of $70.14 but you can save $15 by using the coupon code, GBN10 while checking out. So that implies you can still get the smartwatch for a price of $54.99 once the coupon is used.
BUY N10 SMART OUTDOOR SPORTWATCH