With so many different types of mobile devices in the tech market today, the choice between the best can be overwhelming at times. However, if you are like me, you will keep enjoying smartphones with the best designs, hardware, manufacturers, as well as other cool features in the latest mobile devices of nowadays. Last time, I discussed about the MacBook Pro 2017 with a touch bar but today we have another cool smartphone from Samsung to review. I have used the Galaxy C9 Pro for a few days and I can say the device is great for everything.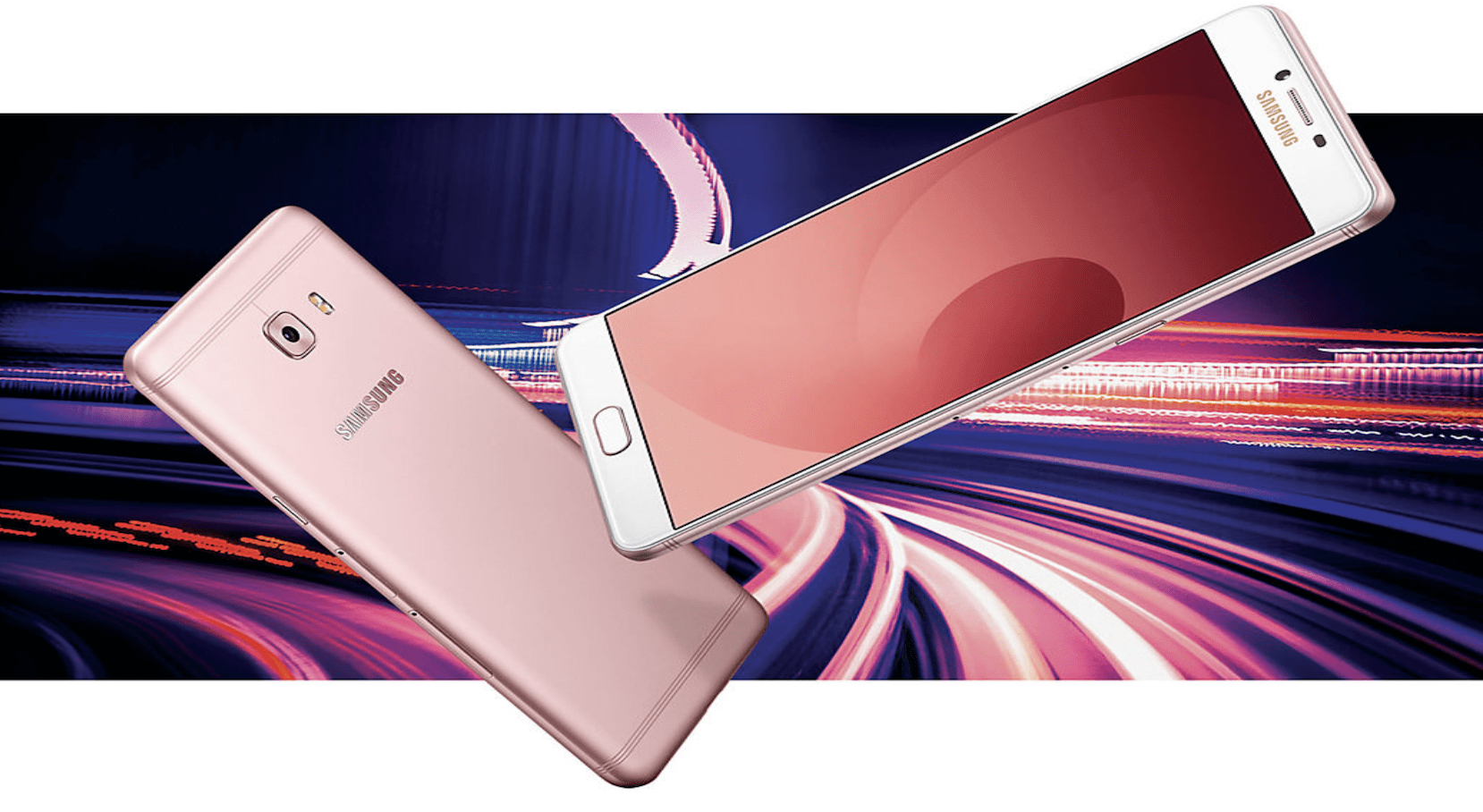 Having said that, here is some information that you may want to know, especially if you are considering buying the Samsung Galaxy C9 Pro. So, for the purpose of this article, I will be providing you with an overview that includes some of its top features, pros, cons, and why you may want to run out now to get it for both your business and personal needs.
Design and Specifications
First of all, you should know that the Samsung Galaxy C9 has a different look and feel, particularly when it is being compared to its predecessors over the years. In fact, Samsung manufacturers have veered away from the usual standards that they normally incorporate in their designs. In a nutshell, there is no more shiny accents and metal rims found around its home button, especially because there is a new design that makes room for the user's earpiece. As you look a little further, you will also find that the glass rear panel has been eliminated as well. Instead, you will see this model has a new stealthy look that has been made with a slick glass front and a matte finished metal shell. I love this smartphone because it is ultra-slim at 6.9 mm. It is available in three color variants which are gold, pink gold, and black. While this look is not new in this industry, Samsung has gone the extra mile by making it its own unique look and feel.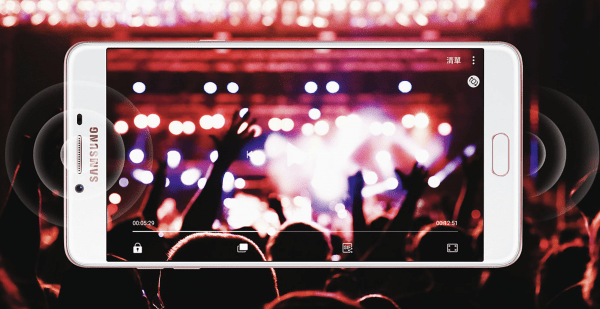 The antenna for this mobile device has also been redesigned and positioned in a more useable form. Similar to the vibe that HTC provides to its consumers, the Samsung Galaxy C9 Pro is now made with an antenna that outlines both the top and bottom of the device with a striped antenna. When looking at the details that Galaxy makers are providing, you can easily see that it has been made seamlessly to fit into the device. Particularly, since the lines have been created to look just like grooves lines in these areas versus added features. In addition to this, there are also features that are not nearly as noticeable as other similar devices. One feature, in particular, is the incorporation of the camera. This is because you can feel the camera lens protruding from this mobile device, ever so slightly.
Display and Dimensions
Samsung Galaxy C9 Pro undergoes a rigorous 40-stage process of machining, anodizing, and polishing to ensure its distinctive design pairs flawlessly with the polished aluminum unibody. C9 Pro comes with the Dimensions – 169.90 x 80.70 x 6.90mm, which means it is ultra-slim at 6.9mm which is one of the reasons why I go for a copy.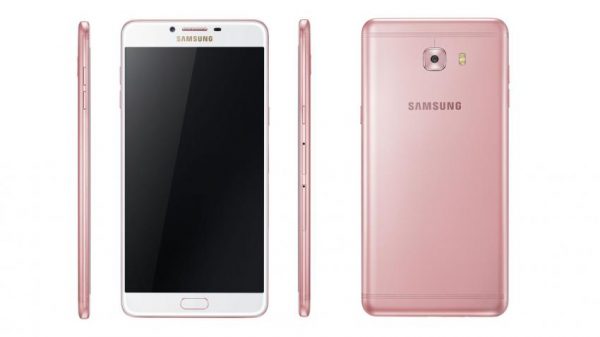 Galaxy C9 Pro features a 6.00-inch Full HD Super AMOLED big display which delivers high definition graphics and a smooth viewing experience. The display screen has a resolution of 1920 x 1080 pixels. Whether you are playing online games or watching movies the display will perform great along with dual speakers to achieve stereo sound for a stunning impact. The device's Ultra High-Quality Audio (UHQA) conveys an enhanced sound experience. All your photos, video, and media are sharper, brighter than ever from any viewing angle. You also have corning gorilla glass 5 to secure the smartphone display screen.
Hardware and Storage
Galaxy C9 Pro is equipped with a 64bit 1.4GHz octa-core processor along with 6GB of RAM. This makes the device faster in handling tasks and apps. The device runs on Android 6.0 Marshmallow but you can update it to Android 7.0 Nougat. Samsung Galaxy C9 Pro comes with an internal storage of 64GB and a separate external sd card slot capacity of up to 256GB. Galaxy C9 Pro also comes with a fingerprint sensor which is well implemented just on the home button (in front of the device). With the fingerprint, you can scan your thumbs to experience the convenience of secure ID access. The Smart Fingerprint key eliminates complicated passwords and provides secure unlocking, wakes dormant, and enables privacy control in various other applications.
Game launcher
One of the reasons why I love this device is the presence of the Game Launcher. It's the ultimate control center for games. All your games will be in one convenient place with new downloads added automatically any time they are in. Therefore, before playing, you can mute and hide alerts and adjust game settings to save your phone power.
Cameras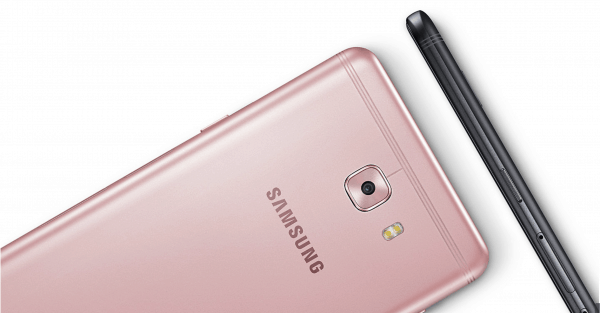 Samsung Galaxy C9 Pro is built with CMOS 16 Mega-pixel cameras on both front and rear along with an f/1.9 aperture. The selfie camera has a similar high-resolution performance to help you capture every touching moment. The front camera's Auto-Flash and Beauty Face Function also enables you to show your best side. It implies that every snapshot moment becomes a story worth sharing. So Enjoy life and capture those special moments and take spontaneous selfies whenever, wherever you want. With Samsung Galaxy C9 Pro you can capture any exciting moments of life in HD.
Battery Life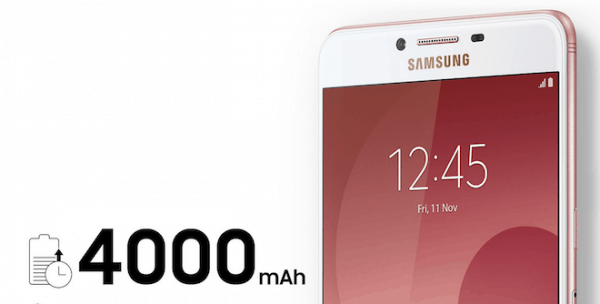 Galaxy C9 Pro comes with a non-removable 4000mAh Li-ion battery. The smartphone supports fast charging so you don't have to be panic about longtime full charging. The battery lasted for 12 hours on heavy usage (with wifi & hotspot switched on and in use) and over two days of normal usage.
Price and Availability
Galaxy C9 Pro has been launched and is available in most shopping malls Worldwide. Galaxy C9 Pro Price starts from $360 to $450 depending on your location and the color variant you want.
BUY NOW – AMAZON
BUY NOW – ALIEXPRESS
PURCHASE NOW – JUMIA
PURCHASE NOW – KONGA
Other Features of Galaxy C9 Pro
SIM Size: Nano-SIM (4FF)
SIM Slot Type: SIM 1 + SIM 2 + MicroSD
2G GSM: GSM850, GSM900, DCS1800, PCS1900
2G CDMA: CDMA800
3G WCDMA: B1(2100), B2(1900), B5(850), B8(900)
3G CDMA: BC0(800)
3 G TD-SCDMA: B34(2010), B39(1880)
4G FDD LTE: B1(2100), B3(1800), B5(850), B7(2600), B8(900)
4G TDD LTE: B38(2600), B39(1900), B40(2300), B41(2500)
Weight: 188g
Pros and Cons of the Samsung Galaxy C9 Pro
As with any new mobile device, consumers will find that there are usually both pros and cons to using this mobile device. Therefore, before you make your investment, you should know in advance what you can expect. To that end, here are the pros and cons that I have found to date.
Pros of the galaxy C9 Pro
As mentioned above, here are some of the most notable pros that I have found with the Samsung Galaxy C9 pro device. When looking for the benefits of the Samsung galaxy c9 pro mobile phone, one of the first things that you should notice right way is the updated sleek new look. Therefore, for those people who are looking for the most recent attractive mobile devices in the industry today, this is a very attractive mobile device that you will be pleased to carry along with you. Additionally, according to some consumer reviews, this phone is considered to be a great Android device for an exceptional price. Here are a few more details that will make this purchase a good buy.
• You can expand memory to a massive 256 GB with a separate slot without making use of sim slot. This is essential for those super users who want to make room for any type of content needs.
• The mobile device have a clean 6.0 inches Full HD AMOLED screen.
• SIM slots have been designed to support 4G SIM Card capability.
• OTG Cable available for data transfer
• For extra smooth performance, the Galaxy C9 Pro has an Octa-core processor with 6 GB RAM
• Comes with a USB Type-C cable slot for speeding charging.
Cons of the Galaxy C9 Pro
Though there is a lot of great benefits to using this mobile device for both business and personal use, there are some cons too, and they have been provided below.
• The Samsung galaxy c9 pro does not have an OIS for the camera so the user may lack performance in stabilizing videos.
• Even though cheaper versions have this feature, the galaxy c9 pro does not have a waterproof or Dustproof body.
• The battery is non-removable.
• The device does not come with Android v 7.0 Nougat or Android v 8.0 Oreo (the latest version of Android).
• Features do not support 4K recording
Overall, this mobile device is ideal for users who are looking for a number of useful features. Specifically, if you are looking for a good built-in camera and quality fast performance. The C9 Pro features a better CPU configuration for those who like graphic-intensive games.