Over the years, most of our conversations have moved online, and mobile phones came to replace desktops. The reason behind the rise of mobile devices is straightforward. They are small, portable and as for now can perform almost all functions of desktop computers (maybe even more in the future). We can send and receive texts and emails, take photos and share them on social media, track steps and active hours, take notes and much more.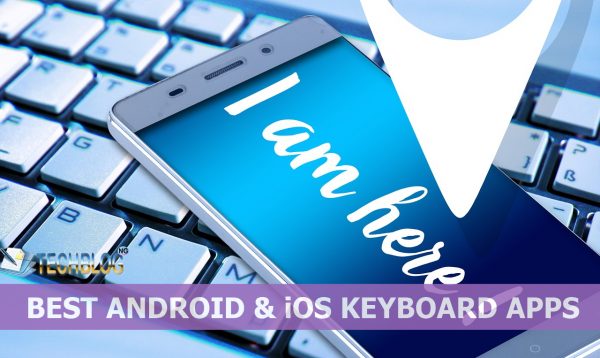 As technology progressed, plain texts came to be complemented or replaced with emojis, photos, animated stickers, videos and more. The use of visual data in online conversations has gone viral over the last couple of years. And this is where thousands of apps and keyboard apps popped up on the radar, that has a single mission to make it easier for users to send/receive texts online and provide better user experience.
With this in mind, I have put together a list of the best keyboard apps, that you might as well want to check out. I've tried and tested all of them on my devices, so a flawless operation is guaranteed. Let's check them out.
Kwilt Keys is a universal photo keyboard to help you easily share your digital memories with the ones you chat from your mobile phone. No matter where you keep your photos, Kwilt Keys will bring them together to your keyboard, where you can copy and paste them in the conversations you want. The app can stream your photos from Facebook, Instagram, Dropbox, Google Drive, Flickr, Tumblr, etc, and supports various filters, which makes it easy to find photos by location, folder, recent, etc. You can use the keyboard on many communication apps and social networks like FaceBook, WhatsApp, SnapChat, and more. The app was initially made for IOS but it can be now used on Android devices.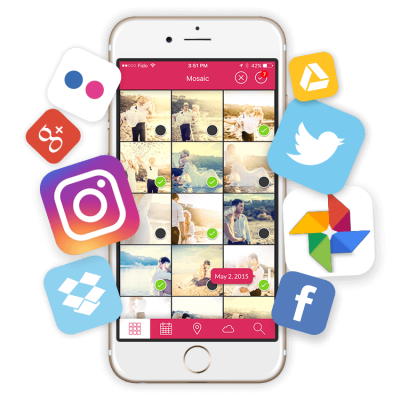 Sticker Market is an all-in one keyboard for stickers, trending GIFs, templates and face masks, for both IOS and Android devices. The best thing about it is that you can use the keyboard on almost all social platforms and communication apps, including Facebook messenger, iMessage, Viber, Whatsapp, etc. The app is very user-friendly which makes it easy to download and insert stickers and GIFs to your conversations. The sticker section is searchable and allows you to set search filters, such as creator type, date, popularity, animation type, and pricing. Another great thing about the keyboard, is that you can upload your own stickers to the app and have it used by thousands of users worldwide. This is a great feature for illustrators, brands, marketers, and creative users likewise.


Designed for iPhone users Drawtype is an advanced keyboard that lets you draw your messages and use them in the apps that support text and images. The app works out of the box and has a large drawing area. Also, it comes with a number of brush colors and line thickness options and supports animated images. Drawtype will be a great option for users who'd love to send a hand drawn picture instead of a plain text.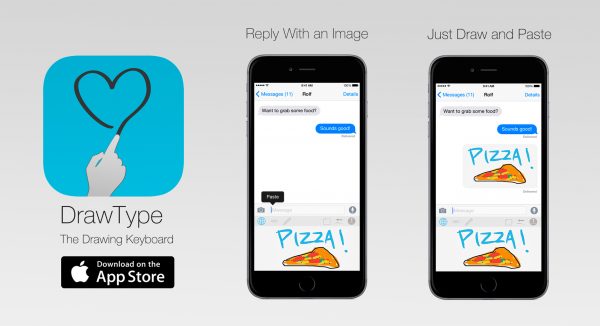 If you're tired of the text fonts your device is using Better Fonts app will be a great option for you. It has the largest collection of the fonts in the Apple store, making up 118 fonts to choose from. You can use the fonts on the top messaging and communication apps, as well as in social media comments. Isn't this cool? The app is available for IOS users.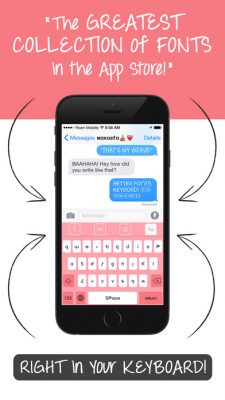 Gboard
This Google Keyboard has everything that you need. The keyboard is fast and stable, and supports glide typing and voice typing to help you easily dictate texts on the go. Plus, there is a Google search functionality built in, that you can use to search and share news, facts, locations, weather forecast, and anything else right from your keyboard. Gboard supports over 120 languages, auto correction, multilingual typing and Google translate, so you don't need to be switching between apps for spelling or translations. It's available for both IOS and Android users.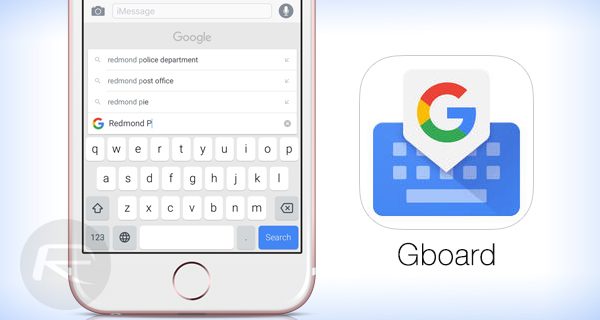 Fleksy
Fleksy is available in Apple Store and in Google play store, and is a fast, accurate and incredibly flexible.It's beautifully designed and comes with colorful themes that you can use to give your keyboard a distinct look.The app has a very speedy auto correction feature and intuitive gestures which provide a smooth user experience. Fleksy also comes with a number of layout options which let you personalize your screen space and type even faster. It makes it easy to access the number row, your keyboard shortcuts, and tons of stickers and GIFs.


Slash Keyboard
With Slash you'll get easy access to the things you like to sh are, such as photos, contacts, links, location, music, GIFs, and no more without switching apps. It's integrated with more than 15 widely used apps and platforms to help you boost your productivity and make sure your conversations are more fun. The keyboard supports swipe typing, and lets you connect your personalize your search results.



TouchPal
TouchPal is an advanced keyboard option for Android and IOS users, which allows you to dress up your keyboard with a number of cool themes, or to customize it to fit your needs.  The keyboard supports an advanced technology of auto correction and text prediction, and also lets you make content faster by sliding over the letters instead of tapping. The app comes with over 800 emoji options, and with a unique feature to predict what emoji comes next.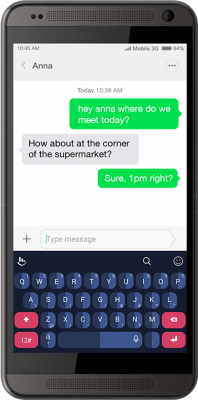 Here you have them. Eight keyboard apps alternatives for IOS and Android users, that come with a bunch of advanced functionality and make it faster to type, send and receive messages and content.
If you have other advanced keyboard apps in mind, please let us know in the comments below.