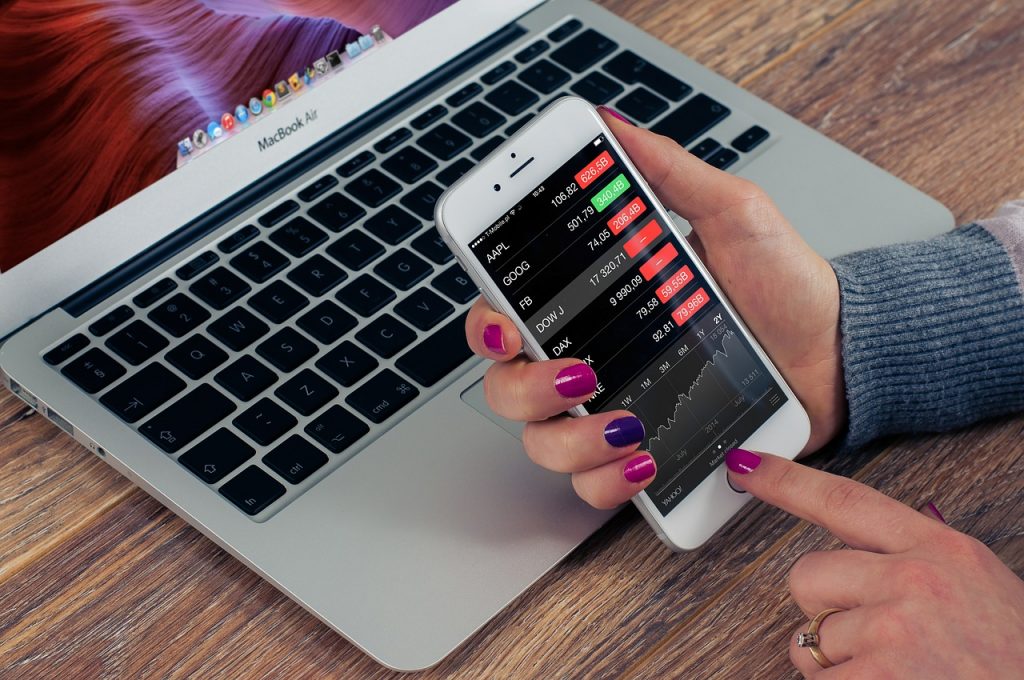 Mobile phones have replaced a lot of things. With exceptional computing power, your smartphone could be more powerful compared to a desktop or laptop. The smartphone has replaced a multitude of devices like, music players, point-and-shoot cameras, voice recorder, camcorder, watch, alarm clock, GPS navigator, flashlight, magazines, books, and the list goes on. Now the dream of phones replacing your wallet has become reality with a number of payment options one has on their mobile device. Although, making payments using a mobile phone has been around for more than a decade, with a horde of POS software like, Idealpos and a lot of different mobile payment methods, you finally don't have to run back to your home if you had forgot your wallet.
PayPal
PayPal is one of the forerunners of mobile payments used for sending and receiving money to and from peers for a really long time. PayPal is also one of the very first to come up with a mobile application to quickly make payments when you buy something online or just send money to anyone in the world in a matter of seconds. The Palo Alto based company also has mobile applications for all the popular smartphone platforms. Although, the application doesn't have a lot of features that are offered by some of the top point-of-sale applications that one could download from Google Play or iTunes App Store, it is still the best at what it has been doing for the past several years – send money to anyone with just their email address.
Mobile banking
Almost all the top banks in the world now boast a mobile application. You can finally save a visit to the bank for making transactions and you don't have to use a computer to login to use online banking to make payments. All that could be done in online banking, could be done with mobile applications. Some banks even allow their users to send a picture of a cheque to cash them so that you don't have go to the bank, fill a slip like an idiot
and drop it in the cheque box.
Please, stay safewhen dealing with online banking or shopping.
POS software
PoS applications are currently becoming extremely popular among users around the globe and POS software can be found in different industries. If you walk in to a bar or a restaurant,
you can more likely pay with a POS Software in Brisbane in the East to San Francisco in the west. With such an application, a venue owner can use a tablet as point of sale system. It sure looks cool, but there are also a lot of features to actually adopt this new technology. Users can also make payments with their smartphone using a POS application. All one needs to do is, walk into the venue, open a tab, and place the order. Users can keep track of the expense in real-time and when they want to pay the the bill, they can simply close the tab and walk out and don't have to wait for the attention of the rather busy waiter or bartender. The payment will be made and an electronic copy of the bill will be sent via e-mail.
Some POS applications also let the customers split the bill amount among themselves.
One Coin to rule them all
This is not a mobile application, but actually a device. It is a connected device that can hold information about your credit cards and behave like one when you carry it. It works with a lot of different types of cards, like credit cards, gift cards, debit cards, membership cards, etc. This means that you don't have to carry all your plastics and simply have to carry a
single card with you – the coin. It is linked with an application on your mobile device. You can add new cards, remove old ones, choose the card of choice to many any payments right from your mobile phone. The Coin and your smartphone are connected using Bluetooth. The cool little feature that is quite useful is the sound alarm that will go off if you leave your card behind the counter in a hurry. Coin is now available for users only in the U.S., like how Ideapos is only available in Australia. With a lot of people carrying a bunch of plastics in their wallet, Coin could be a extremely useful since one doesn't have to carry all their card with them all the time.
Google Wallet
The Google Wallet service has been around for a while and it is still only available for users in the U.S. It is a payment system that allows people to store debit, credit, and gift card information on their mobile phones to quickly make payments by tapping the phones on a PayPass checkout system. On the downside, the application is only useful in mobile devices that support near field communication (NFC.).
Article Written by Kerry Blake