With the launched of X series iPhones (iPhone XS, iPhone XS Max, iPhone XR), the official iOS  is now available for the users, which deliver a huge list of changes in features. The Apple Company designed the new for performance and reliability. The newest operating system for the iPhones and iPad includes numerous fresh and noteworthy performance enhancements feature along with other new features such as Memoji, Screen Time app, Siri Shortcuts, Group Notifications, automatic sharing of emergency location, and many more.
However, like any other iOS software updates, the iPhone and iPad users are also facing various issues with iOS 12, which includes fast battery drain, Wi-Fi issues, Bluetooth problems, and many more. Some of the major problems require a fix from the Apple Company, but the other common issues can be fixed easily by the users.
Here in this post, we will look at some of the common iOS 12 Problems that the users are reporting and offer tips and suggestions to fix these. The user should try our potential solutions first before connecting with customer service or taking your device to a store.
iOS 12 Updates Problems & How to Fix Them
Not getting iOS 12 OTA Update
As the iOS 12 is now available for over-the-air updates for the iPhone users to switch to the latest iOS, but there are many users who are reporting problems in finding the iOS 12 software update inside the Setting app. There could be any reason, ranging from incompatible devices to overloaded servers.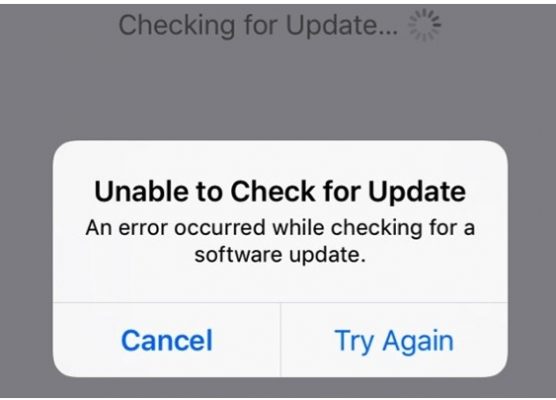 Well, the latest iOS 12 supports a wide range of iOS devices, but make sure that you check the list of compatible iPhones and iPads with iOS 12 before moving ahead. If you still fail to get the update, there is a major possibility that you have installed iOS 12 GM on your phone. If the problem still continues, then try updating your device through iTunes.
How to fix iOS 12 software Update failed
There are many numbers of users who are facing iOS 12 software update failed issue in their devices. Generally, it pops up every year when Apple releases new software updates. The vital reason behind this problem is that various users are rushing to download an update on the launch day, which causes the servers to crash. The best way to deal with the matter is to wait for a few days until the servers get stable.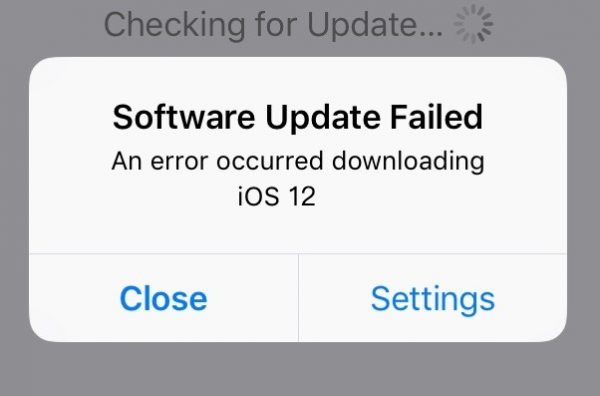 When you are trying to install the latest iOS 12, the message "Software Update Failed" pops up, you will see two options: "Close" and "Settings". Tap on the "Close" button, wait for a few minutes and try to download and install the app again.
Even check the network. Follow the steps – Settings > General > Reset > Reset Network Settings to reset your network, or restart your Wi-Fi to ensure that, you have a strong and stable network connection for your device.
How to fix iOS 12 Bluetooth Connectivity Problem
After updating the iOS, there are many users who are facing problems with Bluetooth connectivity. In some devices, Bluetooth icon has disappeared and some users are not able to connect their devices with other Bluetooth devices.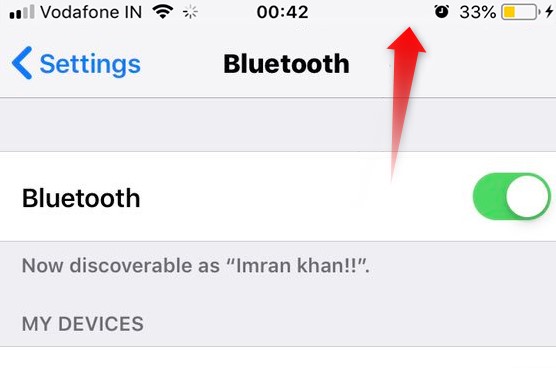 First, you should forget the Bluetooth connection on your iPhone/iPad. To so do, go to Settings > Bluetooth > choose the current connection and tap on "i" icon. Next, tap on Forget this Device and try reconnecting again.
If this method does not help you, you should then Reset Network Settings on your iPhone/iPad. To do so, go to Settings > General > Reset > Reset Network Settings.
You can also try resetting your device's settings back to the factory defaults by heading to Settings > General > Reset > Reset All Settings.
How to fix iOS 12 Wi-Fi Problems
If you are experiencing slow network speeds or dropped connections after the iOS 12 update, here are a few things you should try.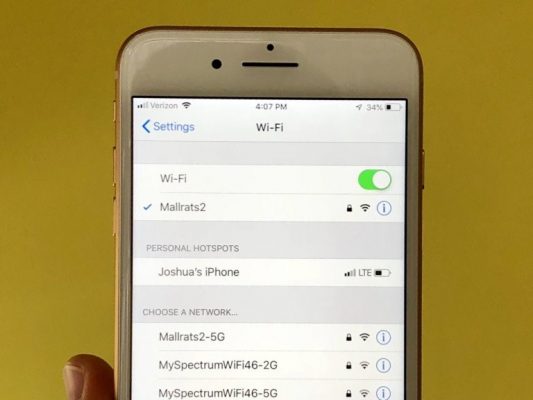 Before making changes in your device setting, first check your connection. If you are using your home Wi-Fi connection try unplugging the router for a minute and then plugging it back in.
If you are not able to access the router your device is connected with, then it is for sure that it has nothing to do with your Wi-Fi network, now go into your device's settings.
First, forget the Wi-Fi network that you are facing the problem. Go to Settings > Wi-Fi > choose your connection by taping on "i" icon > Forget this Network. Your device will forget the Wi-Fi password, so you have it in hand.
If that cannot help your connection issue, then you can try resetting your network settings by going to Settings > General > Reset > Reset Network Settings.
How to fix iOS 12 Touch ID Issues
If the Touch ID fingerprint feature suddenly stops functioning, then first make sure that the Touch ID sensor is dirt or sweat free. Even make sure that your finger is oil and dirt free, as sometimes the sensor can't able to read the fingerprint of your finger.
If none of the things works, then you should try retraining your fingerprints on your device. To do that: go to Settings > Touch ID & Passcode > enter the Passcode when prompted. Next, tap on each fingerprint and choose Delete Fingerprint. After that, tap on Add a Fingerprint to re-train your Touch ID.
How to fix iOS 12 getting stuck in Landscape Mode
If your iPhone or iPad device got stocked in Landscape mode, when you are tried moving the screen back into the portrait mode, you can fix it in a second.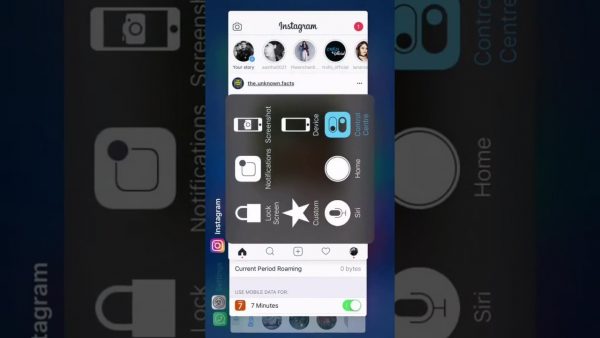 To resolve this issue, first try to lock and unlock your device, by using power button once to shut off the screen and then enter your pin/use Touch ID/Face ID to open your device.
If that doesn't help get the screen out of the landscape, try restarting the device. Power it down, leave it off for a few seconds, and then power it back on.
Another solution is to switch Reduce Motion off and then check if that alleviates the issues. To do this, go to Settings > General > Accessibility > toggle Reduce Motion off. You can always toggle it back on.