Going through huge amount of digital information and coming up with an effective digital marketing strategy is a tricky thing to do. In order to create a digital marketing strategy that suits your business goals, you should be able to identify and select the best marketing tool, you should know how to pick up information that will help you launch, grow and develop a successful marketing strategy.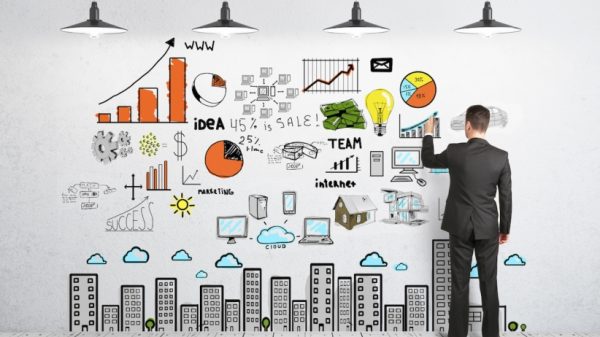 The following are 10 important aspects of digital marketing that you should keep in mind in order to make your business a success.
Marketing Research
The first step for an online business is research, which is also most probably the most time-consuming process. Market research will help you determine the form your brand will take once it becomes ready to go digital. It will also help you define your online audience. Once you have identified the right sectors for your audience, you will be able to figure out the online channels to invest in. Through market research, you will also discover your online strengths as well as weaknesses.
Search Engine Optimization
Search Engine Optimization (SEO) is not just about getting traffic to your website. Through offsite and onsite optimization along with good content, you can achieve effective growth for your business by using the right strategies to increase the visibility of your website in search engines.
However, before starting your own SEO strategy, you need to study your online influences, competitors and your unique customer activity. Only then, you will be able to create optimization techniques that will allow you to capture targeted and quality traffic rather than generic online traffic.
Content Marketing
Content is one of the most important aspect of digital marketing. Content is what drives social media and SEO processes, which is a powerful combination. The key is to get the right content in the right place. Hence, understanding the type of content that you need is important so that you can work on producing quality content and promoting it. Before creating engaging and shareable high-quality content, you need to consider your resources, who will produce the content and QA it, etc.
Data Analytics
Data analytics involve setting goals, segmenting your audience, and creating custom reports to access relevant data which will help you to make accurate decision for your business. Having the right information in your hands is essential in order to plan and execute marketing strategies effectively. However, keeping track of online marketing is not an easy task. If you don't know how to collect and analyze data, you won't be able to provide ROI data.
Moreover, in order to be able to collect relevant information from an ocean of data, you need a systematic process. It is best if you hire a professional who will help you set up and control your Google Analytics. This way, you will gain valuable insights on your web and social media data.
Social Media
Social media is the fun aspect of a digital marketing strategy and can be beneficial for your business in the long run. However, choosing the right social media platform for your business is the tricky part. Different social media channels have their own pros and cons. A channel that may work for a certain business may not do so good for another.
For example, there is no point using Pinterest or Instagram if your business does not offer visual content. Another important point is deciding the type of resources (money and man force) you will put into social media. If you put in enough time and effort, social media can definitely show positive results.
Pay Per Click Advertising
Figure where your prospects are
Keyword research around your products/services
Cost per click of your keywords
Competition levels for those keywords
You should also consider asking the following questions to yourself:
Are you going to outbid too many people for a high competition keyword?
Are you considering placing ads in related blogs and websites using Google content network?
Which channel (Facebook or Yahoo) is the best for you?
Besides determining the best-paid advertising channel for you, you also need to set your budget, your objectives and how you are going to measure them. Once you have figured out these things, you can go ahead and set up your PPC campaign. It is best to hire a professional due to the complex nature of this technique.
Conversion Optimization
Once you have a targeted audience, your next step you want is for them to convert. Conversion optimization ensures that your traffic does not goes to waste. It deals with the design and content elements of your site and tweaking it to make more people to take the next step.
Understanding the psychological process of your audience who visit your landing page is important in order for you to compel them to take certain desirable actions. By implementing conversion optimization techniques, you can considerably improve your site's performance, thereby improving your site's conversion rate. Conversion Optimization is the only means to boost your ROI and increase your business' performance online without spending a lot of money on advertising.
Mobile Marketing
With the exponential increase in the number of mobile phone users, mCommerce is becoming a vital part of digital market. As a result, your online arm (website) should be ready and adaptive to accommodate all the different mobile devices and users. Also, it is important to understand the difference between a good mobile marketing strategy and the usual online strategies.
Though mobile solutions are still compatible with traditional types of online marketing strategies, making sure that your site is viewable and usable on mobile platforms is not enough. A good mobile marketing solution should comprise Mobile Content, Mobile Advertising and Mobile Conversion Optimization.
Website Factors
Your website's content and its optimization is greatly influenced by website factors. In other words, your online marketing strategies rely on certain important technical site factors. By creating a strong site, you are setting a strong marketing foundation. You can include a number of elements to create a strong website. The key is to determine what to keep and what to dispose.
Email Marketing
Email marketing is a strong and reliable marketing channel that reinforces other your marketing strategies. Email marketing, unlike social media marketing, is more personal. It can strengthen old bonds that you have with your long-term audience. However, there are certain things that you need to determine, like how to funnel social media through email, how to use social media to build your email database, and determine the best content strategy for blending email marketing with social media.