When it come to Windows 11, Microsoft completely redesigned the taskbar and the Start Menu, but not everyone is pleased with the results. One third-party software, Stardock, allows you to replace the updated Start Menu with something that looks more like the Start Menu in Windows 7 or Windows 10, and now there's a new third-party tool for customizing the taskbar in Windows 10.
It was designed as a successor to the popular TaskbarX utility for Windows 10, TaskbarXI is a new application that offers extra customization choices to the Windows 11 taskbar and is available for download from the Ghacks website. However, while it is still in the early phases of development (there isn't even an interface yet), it is functional. When a window is maximized, it can be minimized to a small dock, similar to the dock on macOS and iPadOS, which then expands to full size when the window is minimized again. This is the primary functionality for now.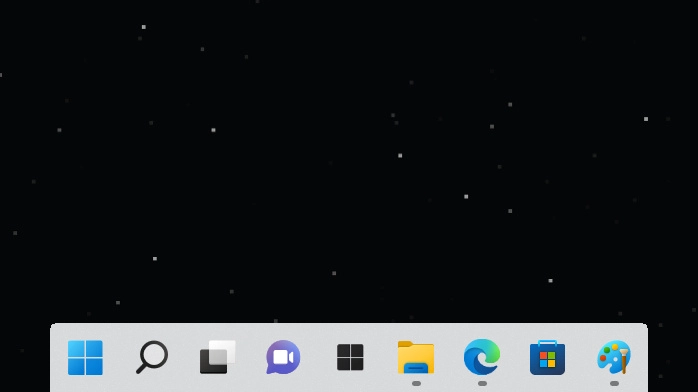 Additionally, the application enables multiple monitors, different DPI scaling, and the taskbar being divided into left and right windows, among other features. It is currently being worked on to allow users to change the backdrop style and color of the taskbar, as well as a simple graphical interface for altering the settings. Currently, there is no way to move the taskbar to the sides or the top of your screen. I learned someone requested that it be added as an optional feature; if you have a GitHub account and would like to see that feature added, click the thumbs up button next to the first comment.
Try out TaskbarXI for yourself by downloading the most recent release from the project's GitHub page. According to the developer, the present version is "for testing purposes only," and in order to make changes, you must use the Task Manager to shut off TaskbarXI and restart the Windows Explorer.
However, Microsoft is still working on updates for the Windows 11 taskbar and Start Menu, and it is unclear that the firm would include some of the customization possibilities that third-party applications such as TaskbarXI are now developing. When the preview builds of Windows 10 were released in July, they included multi-monitor support for the taskbar as well as a new search box in the Start Menu.