YouTube is the most favorite and popular website for watching videos (movies, music videos, educational videos and lots more) online. You can enjoy millions of Videos (in which music videos is not left out) anywhere and anytime without any restrictions. Listening to music on YouTube does not require you to log in to your Google account to get started. The most amazing thing I like Youtube for is the free access. You have all the songs around the world on youtube to listen to and watch their video.
You can enjoy the music video with high quality without paying a dime. Although Youtube has many great features, still some users are disappointed with the website not allowing free download instead of online streaming.
Download YouTube Videos As Audio MP3 Format On iPhone
YouTube does not allow downloading MP3 sounds or music videos directly. If you are using an iPhone/iPad and want to get your favorite songs in MP3 format, a third-party app is what you need in order to download music from the YouTube website. You will need an app to convert YouTube videos to MP3 songs. There are a lot of apps available to help you do this job. But all of them requires you to jailbreak your iPhone/iPad for the installation. The latest iOS 10 and previous versions can now be easily jailbroken. You can Google search on how to jailbreak.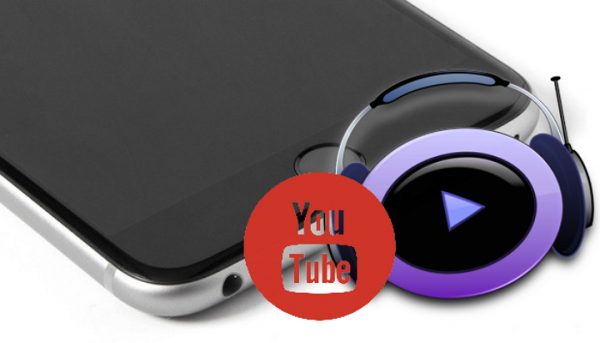 Procedures on How to Download YouTube Audio to iPhone or Other iOS Device
1. Open Cydia App and install Youtube++ app to your iPhone.
2. Now launch the Youtube++ app and search for the song you want to download.
3. What you have to do next is to tap on the Save button, then choose to Save with ++ and the download will begin.
4. Go to the Download folder and copy or move the downloaded video to your Camera Roll.
5. Now download and install video to mp3 converter to convert the downloaded music videos to audio (mp3) file.
6. After downloading the App, launch it. The app interface will show up, select Device Gallery option and choose the video you downloaded earlier.
7. Next is to tap on Choose button to start converting the downloaded videos to MP3 format file.
8. Input the name to save the mp3 file. Enter the name and save the MP3 song.
These are the easy steps to download YouTube audio on your iPhone/iPad. You can do this too by using your PC and Mac, but you will need a software installed on your computer to convert youtube videos or any other videos into MP3 files.