Times may be hard for Samsung since the recall of their exploding phone. The company might be on the back foot and receiving criticism, but you cannot deny that Samsung knows how to design a great looking phone. Launched in February last year Galaxy S7 EDGE was a great looking smartphone, just like Note 7 before it. One could argue that it is Samsung, not Apple that is leading the way in the design aspects of smartphones.
This year it is all about Apple's iPhone 8 against Samsung's Galaxy S8. It will be the clash of the titans. Apple has a unique and fan-followed design that has continued on for years. One wonders when the people would become wary of the Apple's inability to modify their design.
Competition in the Android arena is tough as well. LG, Huawei, HTC and OnePlus all have or will soon launch their premier phones. It is looking like a delightful year ahead past its mid-point.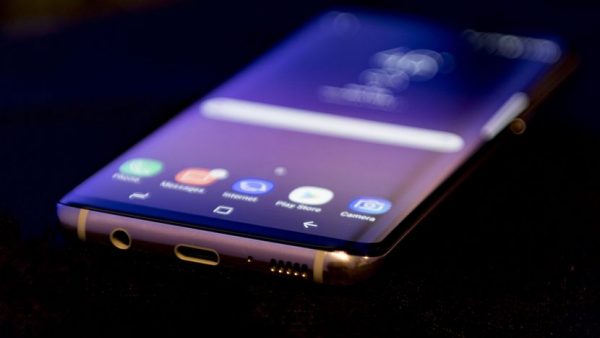 Without further ado, let's get cracking on Samsung Galaxy S8+ review. Let's see how it will fare against the challenges ahead.
Samsung Galaxy S8+: Design & Build
Galaxy S7 EDGE was launched not long ago. But this time it is another big teaser, Galaxy S8. No matter how good or bad a smartphone is functionally, the visual design has its own impact on the users. Samsung fans would be thrilled with the design but the critics of the older designs will find it a tad similar to their previous disappointments.
My assessment of the design is that it is A+. The body is very curvy, more than its already curvy predecessors. This has got me excited. The corners are round (traditional Samsung look) but the curvature of the edge display follows a continuous line from front to back where it meets a perfectly symmetrical rear panel, with only a thin sliver of bodywork separating the two.
The edges on the top and bottom of the phone are curved too.
Samsung Galaxy S8+ Review: Hardware
I am reviewing it on the SM-G955F Galaxy S8+ model – just thought you'd be interested to know.
Samsung Galaxy S8+ is powered by Exynos 9 8895 octa-core processor. There are four 2.3GHz Exynos M2 "Mongoose" cores and four 1.7GHz ARM Cortex-A53 cores, under ARMv8 microarchitecture on 10nm FinFET semiconductor fabrication. It also packs a Mali-G71 MP20 GPU clocked at 546MHz and 4GB of LPDDR4X RAM.
These hardcore technical terms and numbers mean one thing: Samsung Galaxy S8+ has one of the best mobile phone processors in the world. The CPU features a 10nm Qualcomm Snapdragon 835 which is amazing when it comes to performance.
To be honest, in the recent years we have seen so much advancement on RAMs and processors that it scarcely makes a difference which model you use – at least not at the users' end.
Samsung Galaxy S8+ Review: Display
Since the body on Samsung Galaxy S8+ has gotten bigger, overall a bigger frame, naturally the display size and aspect ratio have also increased. The display is 6.2in Super AMOLED. You will notice that the size is almost as big as the Galaxy Note. The phone's screen has an 84% screen-to-body ratio and an 18:9 aspect ratio.
The resolution has also been increased, it now sits at; 1440 x 2960 WQHD+ (3K) at 529 pixels-per-inch (PPI).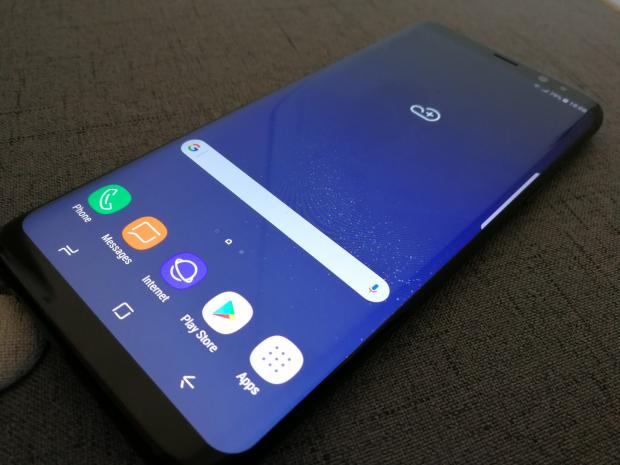 Numbers aside, the image quality and display quality of this phone is absolutely superb. There is no pixelation and blurriness. The text appears crisp on the phone's screen. Samsung Galaxy S8+ also features a full 100% DCI-P3 color gamut. This means that any content designed for 4K UHD Premium TVs will look just as good on Galaxy S8+.
Pros
Amazing battery life
Strikingly curved
High-grade body and glass design
Waterproof
Dust proof
Great processing power
Well deployed software package
Outstanding camera and display
Fantastic audio quality
Cons
UI is lacking a few things
Fingerprint scanner is buggy
On board storage less than some of the other phones in the same range
Verdict
An overall great phone that sets up a great five months or so that is remaining in the year. Solid design and software out there. The best thing is the battery, it has one of the best batteries out there. However, it is quite expensive. So you have to decide whether the class of Samsung Galaxy S8+ is worth your pocket before going for it.