App Store has been an essential part of Apple's mobile operating system for years, allowing iPhone and iPad owners to download and install their apps, music, and iBooks. Apple's digital store is getting better and faster every year, but that doesn't mean that everything goes exactly according to plan. There are a lot of issues been faced by iPhone users and App store App missing is now one common issue around. A lot of iPhone owners have reported that the App Store icon goes missing on their iPhone, preventing them from accessing their music library or purchasing apps. If you are facing any issues, don't worry because we are here to help.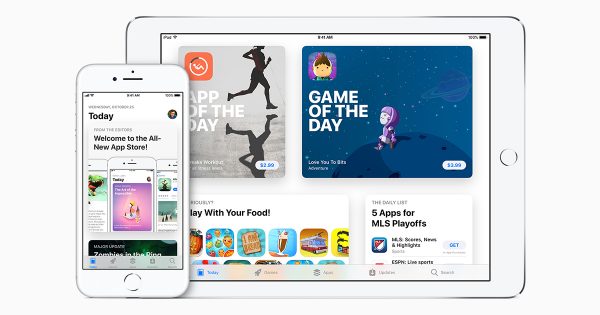 In this guide, we will go through the steps to fix the App Store icon missing issue on your iPhone and iPad. Before we begin, make sure you are now running a modern version of iOS. If you are not, update your device first.
Checkout: How to Fix WiFi Issues on Iphones
How to fix the App Store App missing issue on your iPhone and iPad
1. Make sure you have already turned off Restrictions for App Store
If you cannot access App Store on your iPhone, there's a good chance that you have restricted access to App Store. Here is how to break free of the chains:
Step one: First off, launch the Settings app on your iPhone and then hit General. After that, hit Restrictions and then you will be asked to enter your Restrictions passcode
Step two: Once you are done, turn off the switch for Installing Apps.
Once you do that, head back to the home screen and check if the App Store icon shows up. If nothing happens, make sure you read on.
2. Reset home screen layout
If the problem still persists, it seems that you are hiding the App Store icon somewhere, so it's time to bring it back to your home screen. Here is how:
Step one: Launch the Settings app from your home screen and then select General
Step two: Scroll down a little bit and hit Reset. After that, just simply tap on Reset Home Screen Layout at the bottom of the screen and then go back to the home screen to see if the problem is fixed.
3. Reset all Settings
If the problem is still present, try resetting all settings. Following this method, all your login details and Wi-Fi passwords will be removed, meaning that you need to set up the whole thing from the scratch.
To reset all settings, head to Settings > General > Reset > Reset All Settings and confirm your action.
4. Make sure you are up-to-date
A new software update usually comes with bug fixes and performance enhancements. Therefore, we recommend you update your device to fix issues. In this case, you can check for updates by heading to Settings > General > Software Update.
These are four solutions to fix the App Store App missing issue on your iPhone and iPad. Hopefully, they work for you. More iPhone tips. If none of the above-mentioned tricks solves the problem, let us know in the comments below.