Glo just introduced a new cheap data plan. Probably this is the cheapest normal data plan from Glo so far.
The new data plan will let you surf and download anything on the internet with no restriction(s) at all. As far as I'm concerned, this new data plan is good for anyone that likes surfing on the Internet.
This plan is valid till you exhaust it as you can see from the screenshot below it is expiring by 2116 which is 100 years to now.
The most interesting part is that it works on all device PC and Mobile devices, ranging from iPhones to Android Phones, Windows Phones and other phones.
How to Subscribe for Glo 100MB for #100
1. Recharge N100 on your Glo Sim Card
2. Dial *303*2*1*1#
You will receive 100MB for browsing, N100 to call any network and N100 to call friends and families.
3. Send a Message info to 127 to check your balance.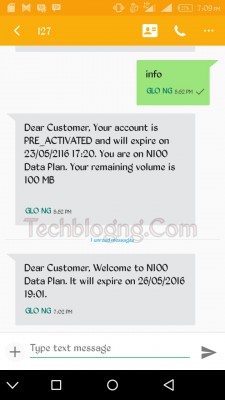 4. After subscription is successfull. You can now start surfing the internet with your subscription.
Kindly inform others by sharing this post. ???