If you're a fan of immersive audio experiences and smart home technology like me, chances are you've come across the HomePod or HomePod Mini. These remarkable smart speakers, created by Apple, offer high-quality sound and integrate seamlessly into your Apple ecosystem. As a HomePod enthusiast, I am happy to share the simple steps to update the software on your HomePod or HomePod Mini. This will ensure that you always have access to the latest features and improvements using your homepod.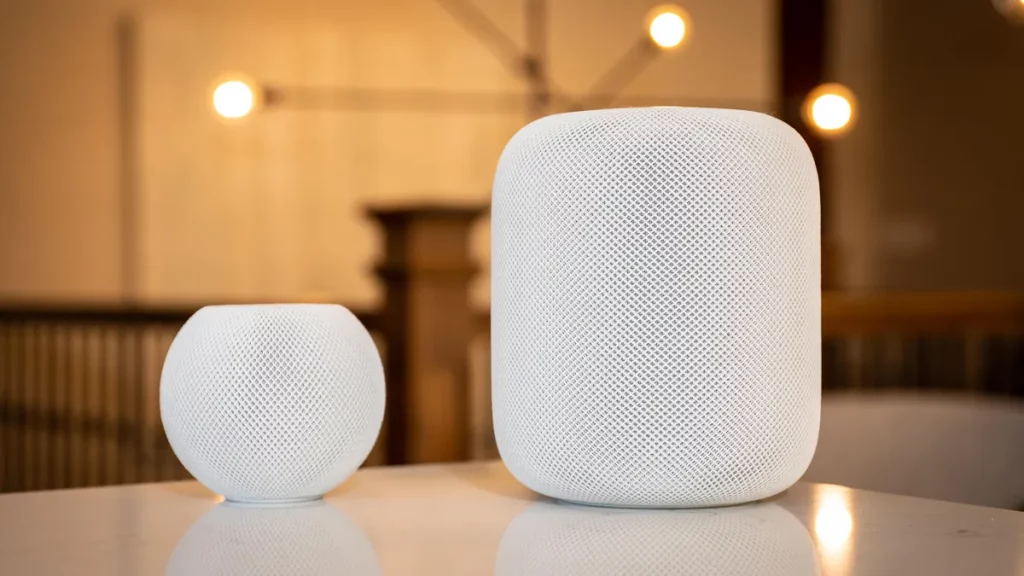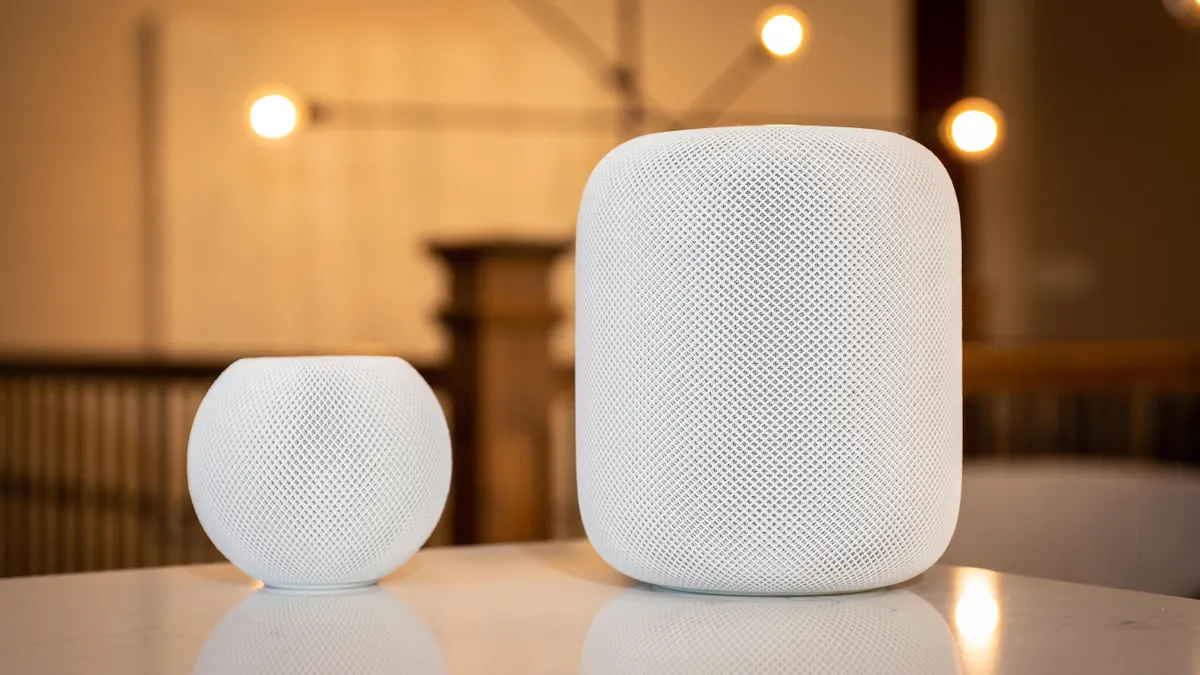 What is HomePod?
For those who are new to HomePod, let me provide a brief overview. HomePod is a smart speaker developed by Apple that combines exceptional sound quality with voice-activated features powered by Siri, Apple's virtual assistant. It is designed to deliver immersive, room-filling audio, making it a perfect addition to any music lover's home. With the HomePod, you can not only enjoy your favorite tunes but also control your smart home devices, get weather updates, set reminders, and much more, all through siri's voice commands. If you are a fan of Siri on ios devices, you will have been familiar with what I meant by voice commands.
Pros of HomePod and HomePod Mini
Exceptional Sound Quality: Both HomePod and HomePod Mini deliver impressive audio performance. They offer rich, room-filling sound with deep bass and crisp highs, ensuring an immersive listening experience.
Seamless Integration with Apple Ecosystem: As Apple products, HomePod and HomePod Mini seamlessly integrate with other Apple devices and services. They can be easily controlled through Siri commands from your iPhone, iPad, or Apple Watch. You can effortlessly play music from Apple Music, control smart home devices, and even make hands-free calls.
Smart Home Control: HomePod acts as a central hub for controlling your smart home devices. It supports HomeKit, Apple's smart home platform, allowing you to manage compatible devices using voice commands. From adjusting lights and thermostats to locking doors and checking security cameras, HomePod makes home automation a breeze.
Voice Assistant Capabilities: Both HomePod models come with Siri, Apple's voice assistant. You can use Siri to set reminders, send messages, check the weather, get news updates, and perform various tasks hands-free. The voice recognition is generally accurate, enabling a smooth user experience.
Multi-Room Audio: With multiple HomePods or HomePod Minis, you can create a synchronized multi-room audio system. Play the same music in different rooms or have individual playlists for each area, providing a seamless audio experience throughout your home.
Cons of HomePod and HomePod Mini
Limited Compatibility: One significant drawback of HomePod and HomePod Mini is their limited compatibility with non-Apple devices and services. While they work flawlessly within the Apple ecosystem, they may not integrate as smoothly with devices and platforms from other brands. This can be a downside for users who have a mixed technology setup at home.
Price: Compared to some other smart speakers on the market, HomePod, and HomePod Mini are relatively expensive. This higher price point may deter budget-conscious consumers who are seeking more affordable options.
Audio Customization: While the audio quality of HomePod and HomePod Mini is generally excellent, some users may find the lack of customizable equalizer settings restrictive. Unlike some competing speakers, there are limited options to fine-tune the sound to personal preferences.
Siri Limitations: Although Siri is a capable voice assistant, it may not be as robust as other AI assistants like Amazon's Alexa or Google Assistant. Siri's capabilities are primarily focused on Apple services and may have limitations when it comes to third-party integrations or handling complex queries.
Limited Availability of HomePod Mini Features: Some features that are available on the larger HomePod may be limited or not available on the smaller HomePod Mini. For example, the HomePod Mini lacks certain spatial awareness features present in the original HomePod.
Why Update HomePod Software?
Updating the software on your HomePod or HomePod Mini is essential to ensure you have access to the latest features and improvements. These updates often introduce new functionalities, enhance audio performance, and address any security or stability issues. Apple is constantly working on refining the HomePod experience, and by updating your device's software, you can take full advantage of their ongoing efforts.
How to Update Homepod Software
Updating the software on your HomePod or HomePod Mini is a straightforward process. Just follow these simple steps:
Step 1: Check Compatibility
Before proceeding with the update, make sure that your HomePod or HomePod Mini is compatible with the latest software version. Apple typically releases updates simultaneously for both models, but it's always good to double-check.
Step 2: Ensure Connectivity
Ensure that your HomePod is connected to a power source and connected to the same Wi-Fi network as your iPhone or iPad. The update will be downloaded directly to the speaker from Apple's servers, so a stable internet connection is crucial.
Step 3: Open the Home App
On your iPhone or iPad, open the Home app. This app allows you to manage and control your HomePod and other HomeKit-enabled devices. If you haven't connect it before, make sure to do so.
Step 4: Access HomePod Settings
Tap on the HomePod icon or name in the Home app to access the settings for your HomePod or HomePod Mini.
Step 5: Check for Updates
Scroll to Home > Settings > Software Update. Tap or toogle on Install Updates Automatically. This will turn automatic updates from on to off or vice versa. The app will also check if there's a new software version available for your HomePod once you click on software update.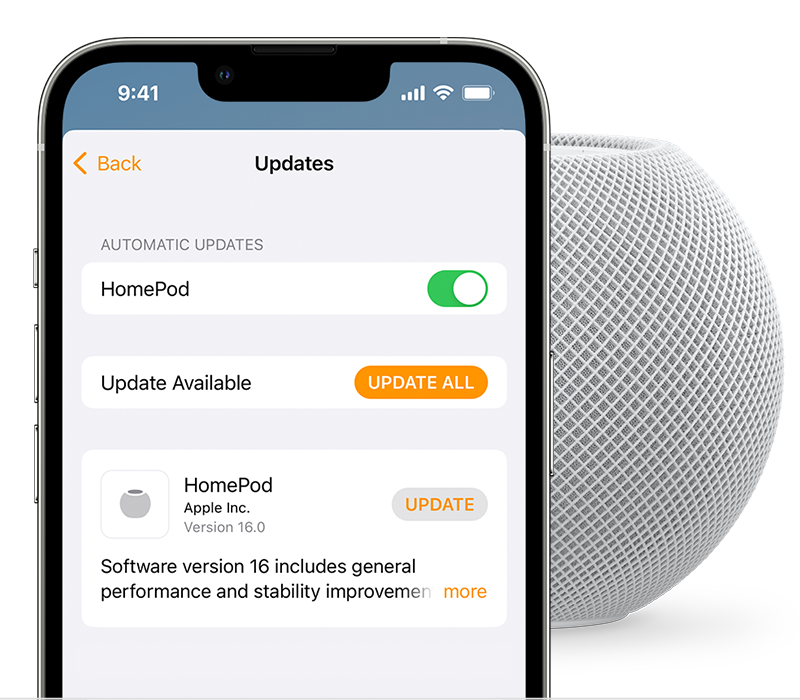 Step 6: Install the Update
If an update is available, you'll see an option to install it. Tap on "Install" and wait for the update to download and install on your HomePod. It's important to keep your device plugged in and avoid any interruptions during this process.
Step 7: Confirm Update Completion
Once the update is successfully installed, you'll receive a confirmation message on your iPhone or iPad, indicating that your HomePod has been updated to the latest software version.
Conclusion
Updating the software on your HomePod or HomePod Mini is a simple yet essential task to ensure you're making the most of your smart speaker. By following these easy steps, you can effortlessly keep your device up to date and enjoy the latest features and improvements that Apple brings to the HomePod ecosystem. So go ahead, update your HomePod, and let it continue to enhance your audio experience and make your smart home even smarter. As a fellow HomePod lover, I'm confident you won't be disappointed!