Are you looking up to buy a new Mac for yourself or business purpose but wondering which Apple MacBook is right for you? Then you have come to the right place. There are six different types of Mac available in the current market. Here, we shall take an in-depth look into each of these models, details, their features as well as prices. Before the end of this article, you shall have all the information you need about Apple's ranges of Macs which includes MacBook, MacBook Air, MacBook Pro, iMac, Mac mini, and Mac Pro.
Apple has produced 6 Macs in total: three types of laptops and three types of desktop Macs. They have also announced that they will be launching a fourth desktop Mac later this year. Let's get to it then.
Mac Laptops
There are three Mac laptops namely MacBook, MacBook Air, and MacBook Pro.
1. MacBook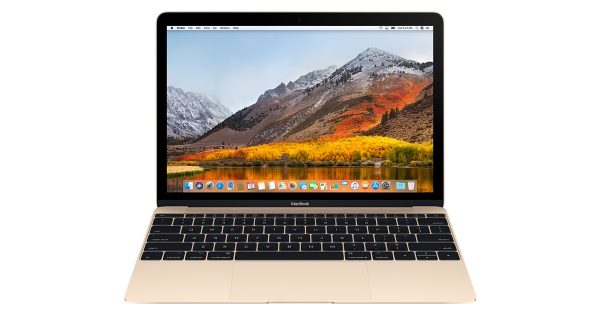 Are you looking for an affordable laptop that is sleek, lightweight, and highly modern? Then this is just the thing for you. MacBook is the most portable of all Apple Mac products weighing in at just 2.03 pounds. Priced at $1,299, this model has an 8GB RAM and a 256GB storage space. It uses 1.2-GH 7th gen Core m3 CPU and its battery life can last up to 9.29 hours. You'll be able to enjoy working or watching your favorite show on its 12 inches (2304 x 1440) display screen. This model uses Intel HD Graphics 615 and comes armed with 1 USB-C port as well as a headphone port. Do note that there are two standard MacBook models available – the only difference is storage space. Entry-level model has 256GB flash storage, and the higher priced model offers 512GB flash storage. Both models do however offer 8GB RAM and IntelHD Graphics 615.
MacBook is very slim and light – you'll barely notice it in your bag or backpack. It has a colorful and sharp Retina Display, and the latest version comes inclusive of the latest Kaby Lake chip, which will give your machine more power than other models. Finally, you'll note that its keyboard has been improved for easier and more comfortable typing. Mac-Book has a highly attractive design that is both eye-catching and sleek. Its flat keyboard makes it easy for you to type on comfortably. Overall, it's an excellent choice for anyone looking for a light machine.
2. MacBook Air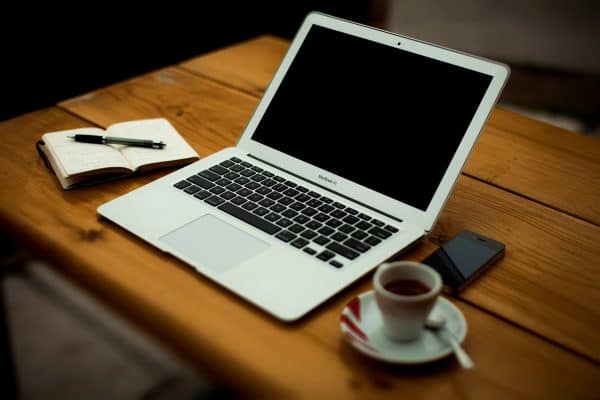 Priced at approximately $999, this is the most affordable model available and a perfect choice for anyone working on a tight budget. It's ideal for students and anyone who frequently carry their laptops with them. MacBook Air was last updated in June 2017. There are two models available, and the only difference is amount of storage available; 128 GB or 256 GB SSD. This machine is armed with an 8GB RAM, 1.8-GHz 5th gen Core i5 CPU, and Intel HD Graphics 6000 graphics. It has a 13 inch (1440 x 900) display screen and 1 Thunderbolt 2, 2 USB 3.0, SD Card Port and Headphone ports. This machine has a long-lasting battery that can save power for up to 14 hours.
Weighing in at 3 pounds, it's relatively lightweight and easy to carry around. If you have more cash to spare, a customer can purchase various built-to-order options that enhance its speed and storage. This machine also features full-size backlit keyboard with ambient light sensor, multi-touch trackpad, dual microphones, Bluetooth 4.0, and 802.11ac WiFi. The backlit keyboard makes it possible for you to use your machine even when you do not have sufficient light streaming into a room. Overall, it a great unit to purchase if you want a laptop that you can use at home or at work without taking up too much counter space.
3. MacBook Pro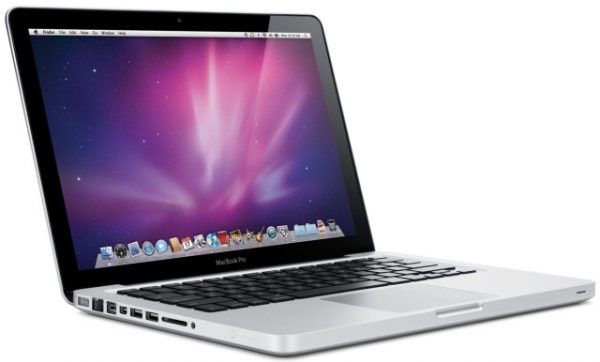 There are three different makes of MacBook Pro: Mac book-Pro 13 (No Touch Bar), MacBook-Pro 13 (Touch Bar), and MacBook-Pro 15(Touch Bar).
Mac Book-Pro 13 (No Touch Bar) is priced at approximately $1,299. It has a RAM of 8GB, 2 Thunderbolt 3 ports, 128GB storage space, and Intel Ins 640 graphics. It is also armed with a 13 inch (2560 x 1600) display screen that is powered by its 2.3-GHz 7th Intel Core i5 CPU. It has an impressive battery life that can save charge for up to 10-ish hours and an overall weight of 3 pounds. It offers a bright display and powerful speakers. It offers most speed for your money.
MacBook-Pro 13 (Touch Bar) has an 8GB RAM, a 256GB storage space, a 3.1-GHz 7th gen Core i5CPU with Intel Iris 650 graphics. Priced at approximately $1,799, this machine comprises of 4 Thunderbolt 3 and headphone ports. Its battery can last up to 8.40 hours. Macbook-Pro-13(Touch Bar) weighs a mere 3 pounds meaning you can just stuff it into your bag and carry it around with ease. Its multi-touch screen located above keyboard provides incredibly useful buttons and controls that allow a user to use various apps. It's best for multi-taskers.
Macbook-Pro-15 (Touch Bar) is the most expensive model of them all. Priced at $2,399, it has an impressive 16GB Ram and 256GB storage. This machine has a massive 15 inches (2880 x 1800) display screen that you can use to watch your shows or work on. It's powered by a 2.8-GHz 7th gen Core i7 Quad-core CPU and has graphics of AMD Radeon Pro 555. Pro-15 can last up to 10.59 hours with a full charge and weighs around 4 pounds. Since battery lasts nearly 11 hours, it's best for power users.
Mac Desktop Computers
There are three main Mac computers namely: iMac, Mac mini, and Mac Pro
4. iMac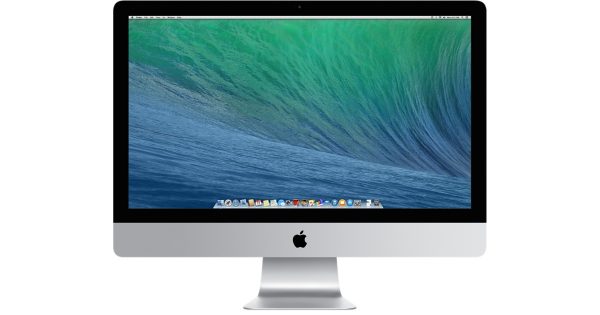 iMac is available in two different sizes; 21.5 inches and a 27 inches display screen. Apple's iMac is one of most popular Mac worldwide. This machine was first introduced back in 1998. Since then, iMac has been redesigned with its recent update back in June 2017. Now, iMac has an incredibly thin frame and a beautiful display. Entry level iMac costs around $1,100 and features a 2.3 GHz dual-core i5 processor, 8GB RAM, a 1TB hard drive, and an Inter Iris Plus Graphics 640.
For an additional $200 or so, you'll be able to purchase a faster 3.0 GHz i5 processor, 8GB RAM, Radeon Pro 555 graphics and a 2GB video memory. The 27-inch iMac offers i5 quad-core processor – here, you'll be able to get more power. Priced at approximately $1,800, 27inch iMac features a 3.4GHz quad-core i5 processor and an 8GB RAM. iMac is an affordable piece of machinery that is a great addition to your living room or home office. Keep in mind that desktops are best suited for people who have a portable laptop to carry around with them as you won't be able to do so with a desktop. It also has Radeon Pro 570 graphics with 4GB video memory. This model is best suited to just about any user who does not mind having to sit on their desk as they work. It's a powerful machine that delivers exceptional performance.
5. Mac Mini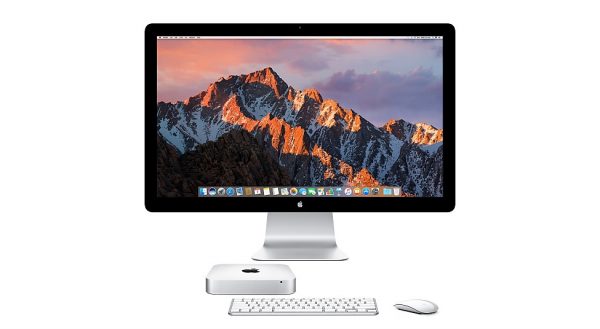 Mac Mini is priced at around $500. It's highly affordable and an excellent choice for home use. Mac-mini is ideal for anyone looking to use their desktop for browsing the web, doing some general office work, or for writing emails. The cheapest model has a 1.4GHz dual-core processor and Intel HD Graphics 5000. There are two other Mac-minis which offer Intel dual-core i5 2.6GHz and 2.8GHz processor with Intel Iris Graphics. These machines come inclusive of 2 Thunderbolt 2 ports, 4 USB 3 ports, GB Ethernet, HDMI port, SDXC card slot, IR receiver, 802.11n WiFi, Audio in/out, and Bluetooth 4.0. Mac-mini is a perfect family desktop for living room use – it allows your loved ones to plug it into your TV screen via an HDMI cable.
6. Mac Pro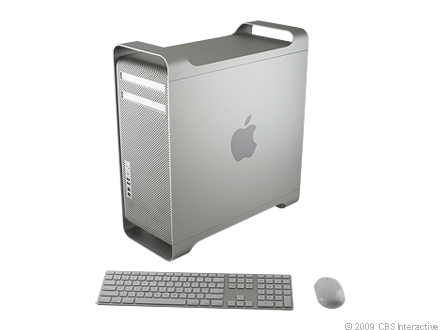 Are you looking for powerful processing capabilities? Then a Mac-Pro is just for you. There are two models of Mac-Pro available. Entry level model has a 3.0 GHz 8-core Xeon E5 processor while the other has a 3.5 GHz 6-core Intel Xeon E5 processor. They both offer a whopping 16GB RAM and can be yours for approximately $3,950. Both of these feature 256GB flash storage with built-to-order options for 512GB (at an extra cost of $200 or a 1TB flash storage for $600 additional charge. Both these machines feature 6 Thunderbolt 2 ports, HDMI 1.4 UltraHD, 4 USB 3 Ports, Dual GB Ethernet, 802.11ac WiFi, Bluetooth 4.0, and a microphone plus headphone port.
Overall, Apple Mac machines are available in different models, all which offer different performances. When it comes to selecting a device for your personal or professional use, you first need to evaluate your needs (why are you looking to buy a new MacBook? Are you just seeking to upgrade your old model, are you looking for processing capabilities, is price a big purchasing factor?). All these questions help narrow down your options. Our review has highlighted all key features and specifications found in all Apple Mac machines.
Have you ever used any of these devices mentioned above before? What were your thoughts? We would love to hear about your experience with any Mac type, so do leave us a comment below. If you have any queries about any mentioned product, do leave us a message below and we shall get back to you ASAP. Overall, these machines deliver incredible performance – granted that some are more expensive than others; there is a Mac for everyone out there.