Truecaller is the popular app that gives out contact details of any number. Even if you don't know anything about the contact. Truecaller will tell you all about the caller. Some people do wonder where Truecaller get the contact details from. The only logic there is that Truecaller gets the details as soon as users give the app permission to access device contacts. So don't be surprised if you found your contact details on Truecaller.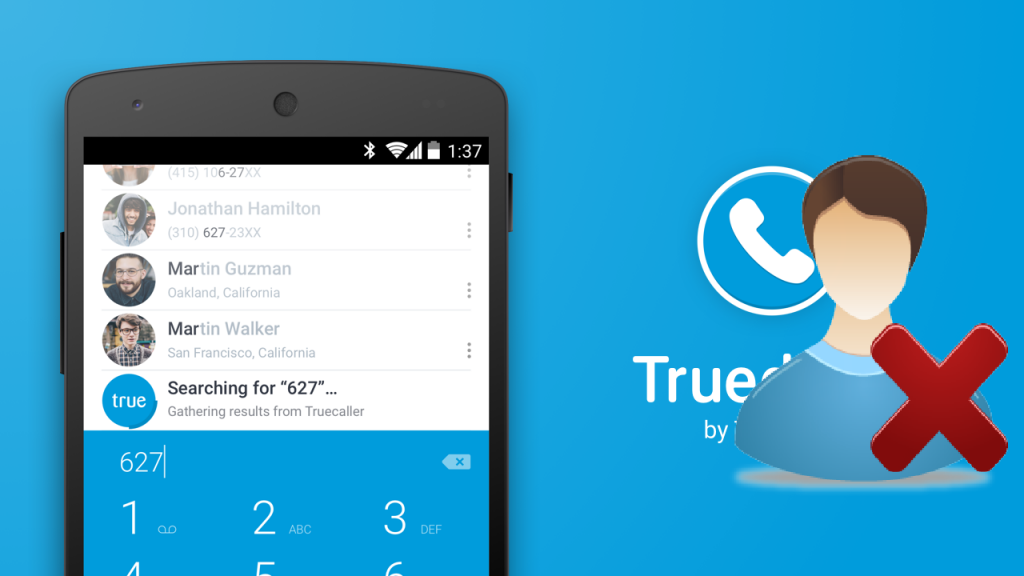 There are instances you will save your account number or any other important figures on your device and the details get to Truecaller unknowingly. So, if you don't want your personal details to be shown to anonymous then all you need to do is remove your number from the Truecaller's database.
If you have signup for Truecaller before, your details will have been stored on Truecaller database. So for you to delete your contact details, the first thing is to deactivate your Truecaller account and delete the Truecaller app from your phone.
How to Deactivate Your Truecaller Account
As I have said earlier, you need to deactivate your Truecaller account before uninstalling the app. Uninstalling the app shouldn't be a problem. Follow the steps below to deactivate your Truecaller account in different mobile operating systems.
For Android Users:
Launch the app and open the menu bar at the upper left corner.
Navigate to Settings >> About >> Deactivate Account.
For iPhone Users:
Launch the app and tap the gear icon in the top right corner.
Navigate to About Truecaller >> Scroll down and select Deactivate Truecaller.
For Windows Phone Users:
Launch the app and tap the three dots in the bottom right corner.
Navigate to Settings >> Help >> Deactivate account.
Now you can go on and uninstall the Truecaller App. Deactivating your account does not guarantee your contact details won't be on truecaller anymore. You have to remove your number from truecaller before the details won't show up again to anonymous.
How to Remove Your Number from Truecaller Database
Follow the below steps to get to remove your number details from Truecaller database, follow the steps below:
Open any browser and go to Truecaller Unlist page.
Enter your phone number with your country code. For example +2348059041692, where +234 is my country code.
Confirm the captcha verification and finally click on Unlist button.
This process can also be used to remove your personal numbers or account number backed up to Truecaller. Truecaller says it will take up to 24 hours to remove your submitted unlist number details from its server. But this can't remove your contact details totally yet because Truecaller may still get your contact details from friends making use of Truecaller. For example, I am your friend, I have your contact and I saved it with your details but am not active on Truecaller yet as at the time you unlist your number. Truecaller will restore your number and details back from my contact once I signup for Truecaller. But you can always recheck and unlist again after which it won't show up again.
Some Other Tutorials for You:
– Top 10 List of Best Android Cloud Storage Apps
– Laptop vs. Smartphone vs. Tablet: Which is Worth the Money?
– Must Have Applications on Your Android Device
– 5 Quick Tips to Make Your Smartphone Charge Faster
– How To Use Your Mobilephone Up To Its Full Potential