From Wikipedia, The International Mobile Station Equipment Identity also known as IMEI is a number, usually unique, to identify 3GPP (i.e., GSM, UMTS and LTE) and iDEN mobile phones, as well as some satellite phones. It is usually found printed inside the battery compartment of the phone, but can also be displayed on-screen on most phones by entering *#06# on the dialpad, or alongside other system information in the settings menu on smartphone operating systems. Now let discuss about how to Change Android IMEI number.
Without wasting time all you need is a rooted Android device if not an MTK phone (MTK phones incudes Tecno, Infinix, Innjoo, Oukitel e.t.c. and Mobileuncle Tools from Playstore.
If your device is not Rooted and it is not an MTK phone, below are recommended ways to get it rooted. One of the methods should work for you.
How to Root Android MTK Devices in just 5 Minutes
How to Root Android Devices with Framaroot
Steps on How to Change Android IMEI Number
After getting the rooted device then install Mobileuncle Tools and Launch it.
1. Open MobileUncle Tools >> Engineer Mode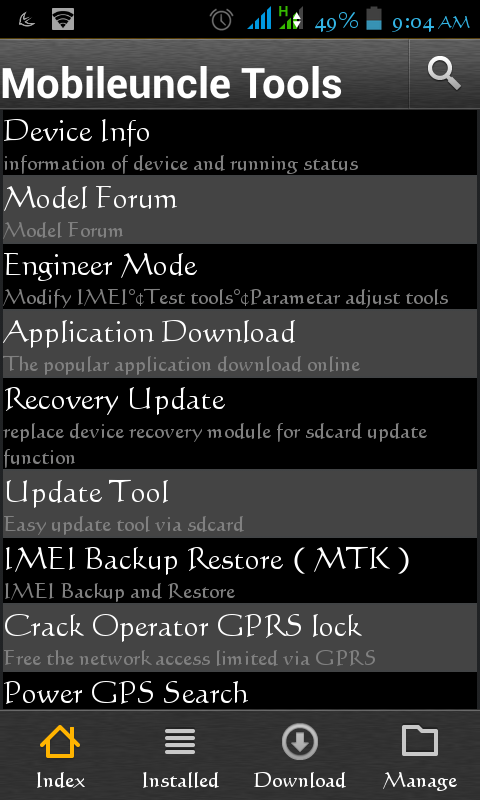 2. Tap Engineer Mode (MTK)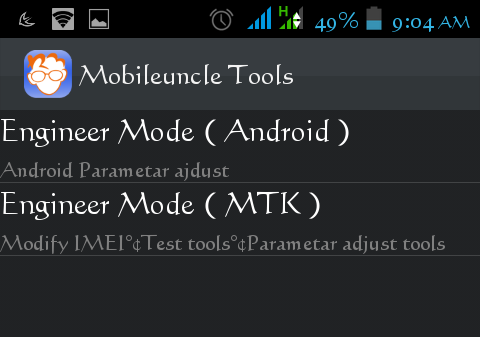 3. Swipe left till you see connectivity.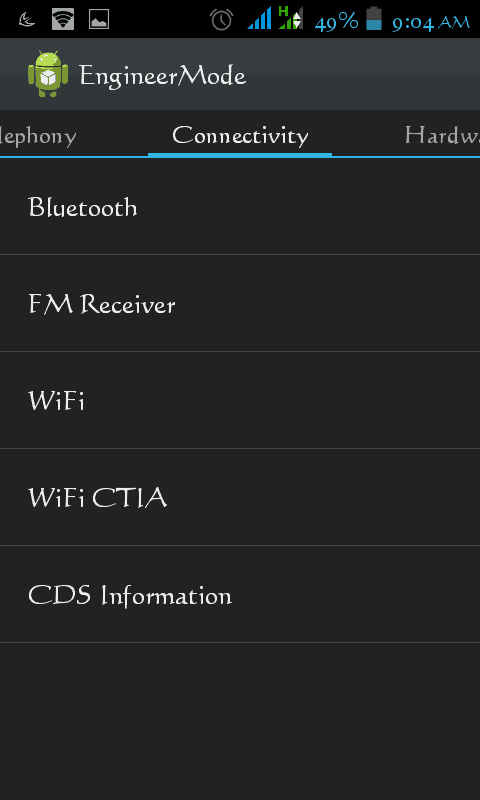 4. Tap on CDS Information
5. Then Tap Radio information
6. Choose your sim (phone 1 for sim 1 and phone 2 for sim2)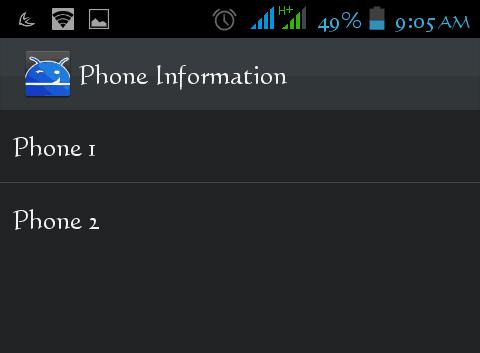 7. For Sim 1 use this code: AT+EGMR=1,7,"NEW IMEI"
For Sim 2 use this code: AT+EGMR=1,10,"NEW IMEI"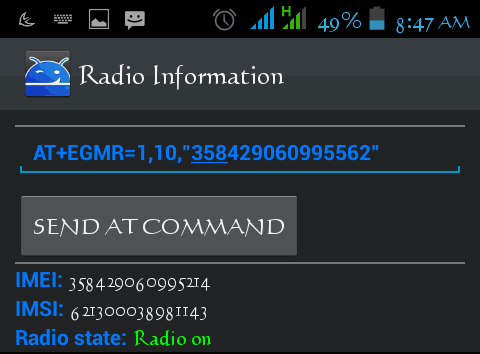 9. Your NEW IMEI is a new 15 digits number whether from another phone or its needed for specific purpose.   i.e. 358429060995562 as shown above
After entering tap on send at command and you would see msent at bottom.
Activate airplane mode and deactivate it again or Switch off your device and switch it on back.
To check you new imei just dial *#06# and your new imei is displayed to you.