Here's a new device from Meizu, one of the top Chinese smartphone company, MEIZU M2 Note, the new Android 5.0 Lollipop device. Meizu M2 Note is the successor of Meizu M1 Note and it came in colourful style and elegant design. The new and affordable 5.5 inch device is built with 2 GB of RAM and faster processor to performs better in multitasking. Meizu M2 uses dual Nano SIM with both 3G and 4G network. Both SIM1 and SIM2 support 4G networks. You can choose the data service mode in the settings, one SIM will be 4G while the other SIM can only use GSM networks, SIM1 can be used in combination with a Nano-SIM card or a TF card of up to 128GB.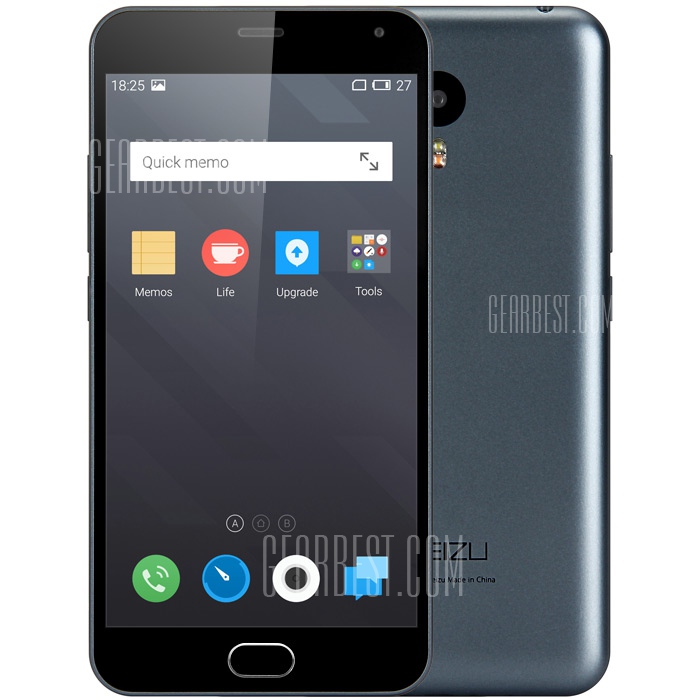 Design, Display & Dimension
MEIZU m2 note follows the colorful style and elegant design with the metallic grey of the MX-series added. The device is gifted with a 5.5-inch 1080P full HD screen and uses IGZO display technology to ensure consistent performance and low power consumption at every given moment. A pixel density of 403 PPI, 1,000:1 high contrast, and a brightness of 450cd/m2. The device weighing only 149g, being 8.7mm slim and with its R-angle curved design, it is the perfect companion. MEIZU M2 brings in a superior viewing experience and quality graphics.
Hardware
Meizu M2 is out in a new dimension with the latest generation of 64-bit MT6753 CPU processor and features eight Cortex A53 cores each clocked at 1.3GHz which intelligently allocates resources according to demand. This makes the Meizu M2 works perfectly for anything it's expected to be used for with fast multitasking. The 64-bit Mali T720 triple-core GPU ensures smooth video playback. The device is expected to perform faster with a 2GB RAM running on Android 5.0 Lollipop. The sensors expected with the device performance are Hall Effect sensor, Gravity sensor, IR proximity sensor, Gyroscope, Ambient light sensor, Touch sensor and Digital compass.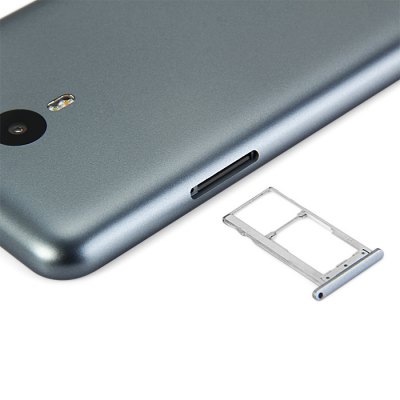 Storage & Camera
The device is expected to be of two types, one with 16GB internal memory and the other with 32GB internal Memory. Meizu M2 is really born for taking photos and selfies featuring a 13 MP Rear camera which produces rich, sharp and extremely detailed pictures. The device camera have a dual-tone flash which delivers an accurate white balance, even in low-light environments. The device 5 megapixels front camera also delivers great in taking personal selfies. Both cameras are also great in capturing videos.
Battery
Meizu M2 have a built in 3100mAh battery supplied by SONY/ATL and assured of a long-lasting battery life. The battery life can last for about 2 – 3 days on standby time and also with calling time of about 5 -10 hours. The battery can also last for 7 hours on fast speed internet browsing.
Price
Meizu M2 is available for worldwide on a free shipping for market price of $159.99 on Gearbest. You can use the coupon code, M2NOTEGB while buying from the link below or from Gearbest. The coupon code gives consumers $10 off which means you would be able to buy Meizu M2 Note for $149.99 if you use the coupon. Gearbest ship nationwide so no matter where you are leaving your order would reach you.
BUY MEIZU M2 NOTE NOW