It's not new that Google Analytics is to produce website owners with the information of their web traffic, where and who are they?
Google Analytics helps you analyze visitor traffic and paint a complete picture of your audience and their needs, wherever they are along the path to purchase.
Where customers are can be as critical as who they are. Tools like Traffic Sources and Visitor Flow help you track the routes people take to reach you, and the devices they use to get there, so you can meet them where they are and improve the visitor experience. Do some types of people give you better results? You'll find out with tools like In-Page Analytics, which lets you make a visual assessment of how visitors interact with your pages. Learn what they're looking for and what they like, then tailor all your marketing activities — from your site to your apps to your ad campaigns — for maximum impact.
From the info above, you now understand what Google Analytics is and it's importance.
Today, I would be discussing How to know where your website visitors are coming from before landing on your blog/website. This is only helpful for Analytics users that have connected their websites/blogs to Google Analtics. lets get started and I know you are going to love it, knowing where your visitors are coming from.
Signin to Google Analytics and Click on All Website Data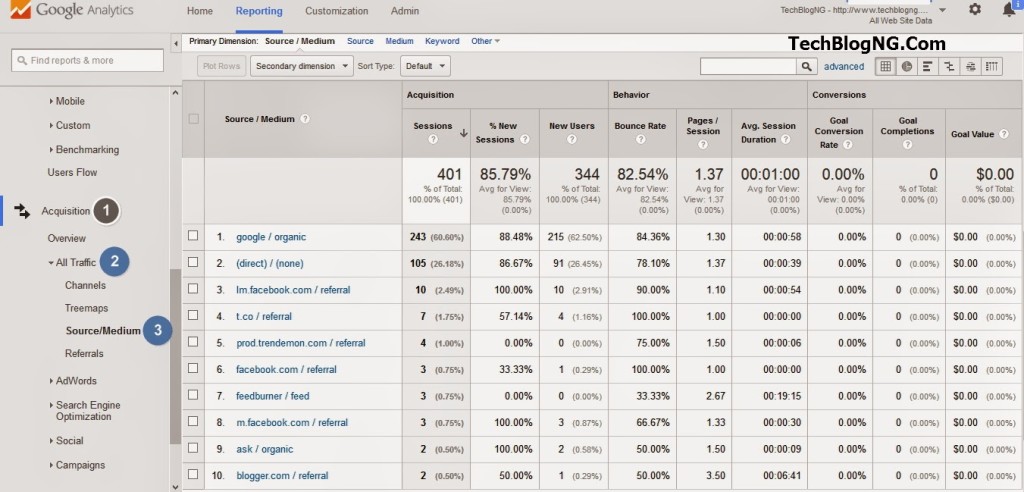 1. Now you have a list of Menu on the left-hand side, from the Menu click on Acquisition
2. Click on All Traffic
3. Finally Click on Source/Medium
From the image above you can see the website is receiving traffic from Google as the first Source and its analysis are along with the time spent on website as well.
The second which is direct is traffic with no other medium i.e. a visitor typing url directly into the browser or linked from a phone text message.
Other sources are also there which includes facebook, twitter, ask.com and lots more.
How Can the Report be Exported for Use?
There are sometimes you would need to export the Analytics report for use as have once encountered this while an advertiser requested for this. Incase you don't know how to read below: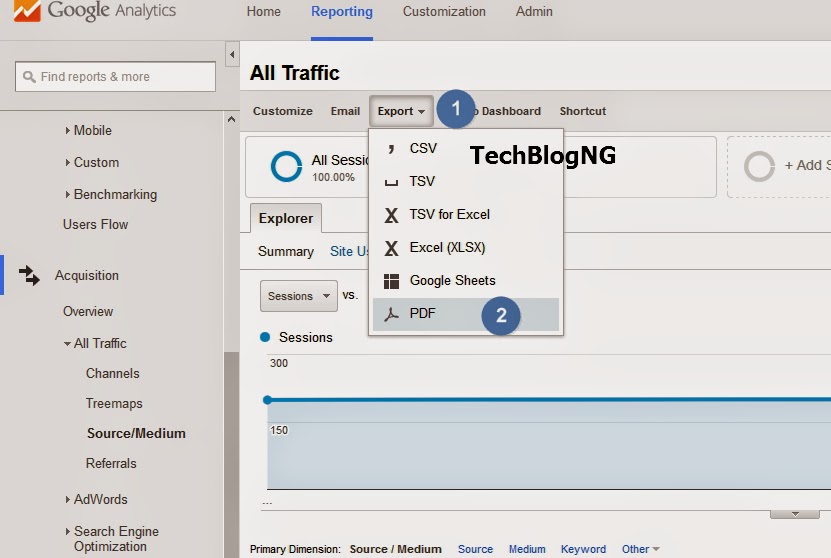 Once you reach the page where your report it just move to the top page and click on Export as shown above:

You have Six files type you can export with but its preferable to use pdf but am not saying others are not useful, its only on what file type do you need.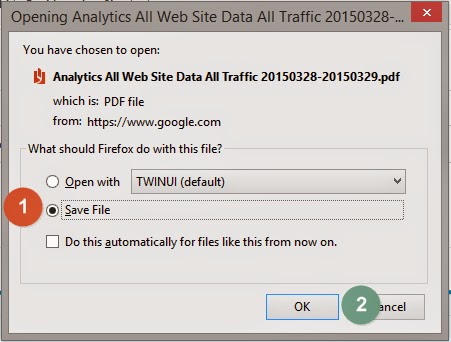 Once you Click file type then you would receive a popup to download the report, just click on save and wait till download complete.
It is as simple as that…expecting your replies…