The smartphone market is now rocking with new companies bringing in new smartphones, have you ever heard of a smartphone company named, ZOPO. Probably am sure you might be hearing the company name for the first time, Zopo is here with two strong, quality and affordable Android smartphones named Zopo Speed 7 & Zopo Speed 7 plus. As the name implies I can say they are great smartphones fully designed with an elegant design and optimized for faster operations.
Checkout: http://www.everbuying.net/m-promotion-active-151.htm
Zopo Speed 7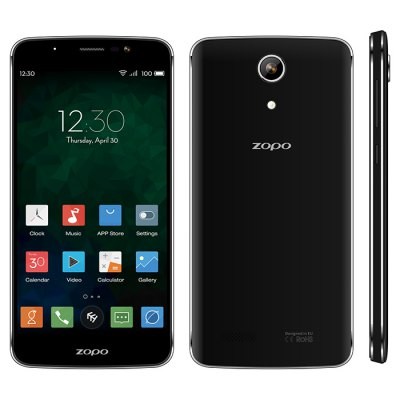 Zopo Speed 7 is a 5 inch FHD (146 x 71 x 8.5mm) Android Smartphone with dual sim slot which supports the 4G Network for faster browsing experience. There's also the inclusion of new octacore Mediatek MT6753 64bit chipset. Features of the MT6753 include LTE support, and a Mali T720 GPU.The device runs on latest Android 5.1 Lollipop. There's also addition of 3GB of RAM to speedup the device performance along with the processor while in use. With a 16GB internal memory and external SDCARD slot of up to 64GB for saving photos, videos, files and other documents of your choice.
Zopo Speed 7 is really born for taking photos and selfies featuring a 13.2MP back camera with led flash and auto focus, theres also a 5.0MP front camera for selfies. Both cameras can as well be use for video recording.
The Zopo Speed 7 is gifted with a 2500mAh Li-polymer battery which can last for a longer period of time i.e. 12-15 hours on wifi and screen on.
Price: The device is available for a designed price of $199.99 US, you can also get this device for $159.99 by using ZOPO22 as coupon when checking out.
PRE-ORDER ZOPO SPEED 7 NOW
Zopo Speed 7 Plus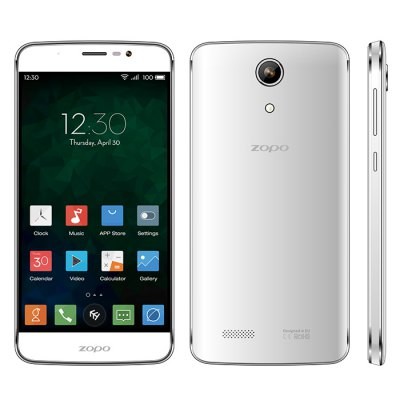 Zopo Speed 7 Plus has a 5.5-inch 1080p display (153.6 x 76.5 x 8.5mm). The smartphone features the 4G network and also uses a dual sim. There's also the inclusion of new octacore Mediatek MT6753 64bit chipset. Features of the MT6753 include LTE support, and a Mali T720 GPU. The device runs on latest Android 5.1 Lollipop. There's also addition of 3GB of RAM to speedup the device performance along with the processor while in use. With a 16GB internal memory and external SDCARD slot of up to 64GB for saving photos, videos, files and other documents of your choice. Zopo Speed 7 Plus is really born for taking photos and selfies featuring a 13.2MP back camera with led flash and auto focus, theres also a 5.0MP front camera for selfies. Both cameras can as well be use for video recording. There's a 3000mAh battery which can lasts for 4-5 days on standby and 2 days on full usage.
Price: The device is available for a designed price of $229.99 USD, you can also get this device for $189.99 by using coupon ZOPO11
PRE-ORDER ZOPO SPEED 7 PLUS NOW
For ZOPO smartphone, Everbuying have coupon activity as stated in this post, the coupon gives a $40 usd off any of the two smartphones, but pls note that Coupon is valid as from today 3rd of August.
Hurry Now before it's too late.