Ever noticed how much buzz appeared around video streaming services recently? Starting from Netflix or Amazon Prime setting a trend for switching from cable TV subscriptions to streaming video to public outcry caused by crimes live-streamed on Facebook, video streaming has become one of the most-hyped technology that has changed our way of video content consumption forever. However, the concept of video streaming is mostly associated with the entertainment industry, whilst other businesses underestimate the power of video streaming for company growth.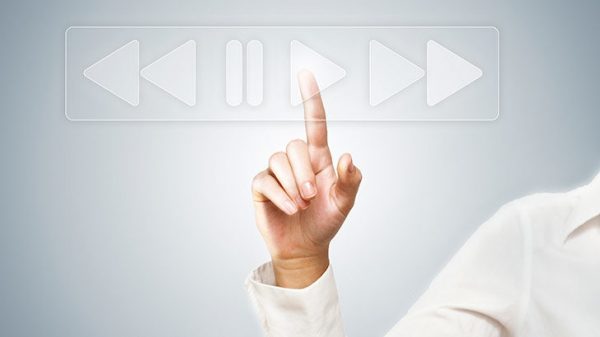 What is video live streaming and VOD?
Video streaming is used as a common term referring to real-time broadcasts, however, the concept can be divided into two types: live streaming and video on demand. Before discussing the practical use of video for your company, let's get these notions straight.
The main difference between live streaming and video on demand is that he first runs in real time, and the latter is streamed with time delay. You may ask: what's good for us then?
The answer is simple: opt for live streaming if you need live chat, breaking news or live events broadcasts. Remember that you need to ensure fast and smooth Internet connection for a success.
On the contrary, if you want to have your video accessible at any time and Internet speed, for example for streaming training, try video on demand.
At this point, you may ask: why do I need this at all?
Video streaming is a new black.
To understand why video streaming is becoming ever more popular, we need to take a look at new trends affecting the perception of information. Watching behavior has changed tremendously, as new technologies scaled.
We no longer need to wait until their favorite show or series is on air, as we can have them at their fingertips and watch them even on the go. According to CISCO, 60 percent of mobile data traffic was video in 2016 and going to increase 9 fold within the next 5 years.
"Video consumption has become more individual," says Ralph Pearson, managing director of Elinext, a company with dozen successfully developed streaming solutions. "Today we hardly gather together on Sundays to watch a movie in the bosom of their family, preferring to do it alone whenever we have free time for that."
Attention spans have shrunk because of high loads of information flowing into our heads. We want information to be brief, to the point and timely – often news goes off the table in the course of hours.
Having these facts in mind, it's no wonder that video content becomes an integral part of your digital marketing, the only questions that stay uncovered are who can benefit from video streaming and how.
What industries are using video streaming
Entertainment
What is the first industry that you associate with video streaming? This should be entertainment. No matter if it is a concert, game streaming, video blog streaming, or interview – live streaming videos open up the opportunity to broadcast to the whole world. We can name at least three main reasons to implement video streaming for entertainment and media industry on the fly:
You spread a word about yourself to the worldwide audience.
You get in touch with your viewers by means of video streaming apps like live chat and evaluate the feedback.
You win more followers and impressions.
Sports
Similar to media video streaming, the main value of live videos featuring sports events is in their real-time basis. Video streaming platforms are now competing with TV for the attention of the viewers and win! They provide the same stuff starting from tournament or game broadcast itself to behind-the-scene insights and press conferences, however, choosing live video streaming you get your content "right here, right now" directly from your Facebook or Periscope page with a chance to discuss it online with other users applying minimum effort.
Insurance
Well, let's get to the less obvious industries to implement video streaming. Insurance companies can exploit the power of live streaming for evaluating insurance cases in real time, providing evidence as soon as the case occurs, and applying relevant policies. Those insurers who have already implemented video streaming technologies have reported lower case review time which inevitably leads to higher customer satisfaction rates.
Real estate
Every real estate agent knows how much time, effort and money is spent on open house viewing. The process doesn't stop at facility walkthrough. Clients strive to investigate the whole neighbourhood around, talk to the local officials, discuss the place with community members, and lucky you if your client asks for that only once or twice! Why not turn the time spent into lead generation opportunity? With video live streaming software, you broadcast each of the requested locations to multiple clients across several platforms, allowing them to make their choice while sitting on their couches and staring at smartphone displays.
How to implement video streaming?
While the value of video streaming may seem obvious, many companies are still slow to incorporate video streaming into their business. Even if the idea of what to stream is clearly defined, the implementation gets stuck when it's time to decide on the right technologies. Let's try to figure it out.
Free live streaming sites
The most popular and one of the most frequently used video streaming sites is Youtube. All that you need is to paste html code of live-streamed video into your website. If you wonder how to livestream on Facebook or Twitter, the principle is almost the same: set up your video streaming software, start your stream, broadcast it via your website or directly from your social media page – as simple as that.
However, the technical specifications are limited and the solutions don't offer robust security capabilities. What is more, if you want to provide credible, branded and unique content, probably Youtube logo will mislead your clients from perceiving you as a serious business.
Paid streaming host
The paid solution like uStream can offer a lot more than free streaming sites, in terms of packaged functionality and formats, however, you depend on their updates and have no power to customize the solution to your needs.
Specially built video streaming solutions
Independent video streaming servers like Wowza or Flussonic are good for their capabilities to tailor your video streaming architecture according to the specifics of your website or mobile app interface and gives you more control over content and security settings. The main disadvantage is the expensive support that sometimes cost you more than buying paid host solutions.
Custom video streaming
Building a video streaming solutions using servers and libraries of your choice is where you get a room for your imagination. Look at this way:
It is more productive and scalable.
It can be branded and advertised internally.
It is more private and fit for specific content.
It allows for any kind of mobile streaming experience.
It is a custom platform for AR, VR, and 360 video solutions.
The only pitfall is a cost. You'll need to hire an expert team which can be expensive in terms of development but the platform flexibility, as a result, is totally worth it.
No matter what solution is chosen, the trend is obvious: people want to communicate right here, right now, in real time. While video streaming has embraced the globe, we suggest you keep up. Show your company's face and let the world meet you!