Microsoft has been including a desktop Email Apps in its Windows operating system for long. With the Email App, you can access your emails conveniently without issues. Most of us have multiple email accounts for both personal and professional use but it is quite difficult to keep a tab on each of these accounts all the time. In fact, some of us face some situation in which an important mail might have skipped our attention, causing a lot of trouble but with the Windows Mail App, you will get notified once a new mail is received.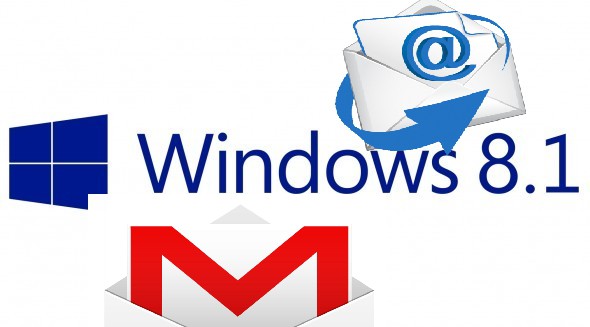 Though smartphones and tablets are already emulating all the functions that a computer provides, and that makes it easier to maintain multiple email accounts with smartphones. But, what about when we are working on PC or when we aren't with our smartphone, the Mail App built along with Windows Operating system already got you covered.
Did you just installed Windows 8.1? The good news is you now have access to use Windows Mail that comes pre-installed on Windows 8.1. But if you don't have it pre-installed, you can head up to the Windows Store and download a copy (it is just like 6MB which will take just 2-3 mins to download and install).
Did you have the Mail App and don't know how to go about adding your email accounts to it. Here is the perfect way add email accounts to the Mail App on Windows 8.1.
Procedures on How to Add Email Accounts in Mail App on Windows 8.1
1. Go to Start Menu or Press Start Button to display the Start Menu.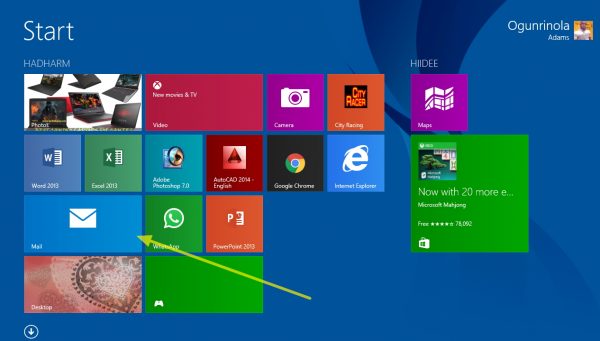 2. Locate the Mail App and launch it.
3. The Mail App will open and show your Microsoft Mail account if only you have signed in with your Microsoft mail before. Otherwise, it will prompt you to log in to your Microsoft account first.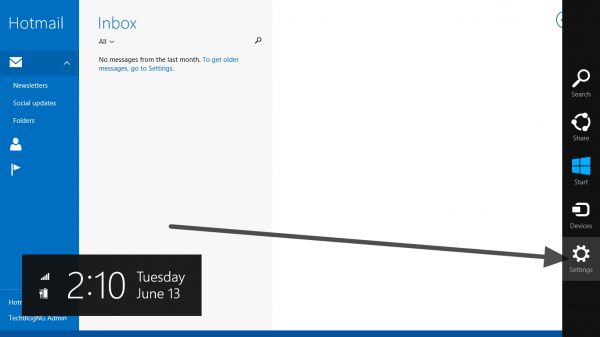 4. After logging into your Microsoft Account, the mail App interface will show up. To add new email accounts move your mouse to top-right of the screen. Click on Settings >> Accounts.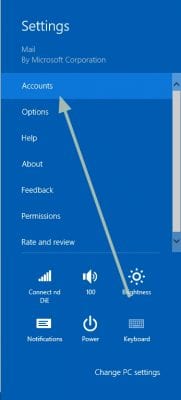 5. The list of email account you have logged in will show up. Just click on Add an account.


6. Select type of email you want to sign into e.g. outlook, google, yahoo or other emails (business emails etc).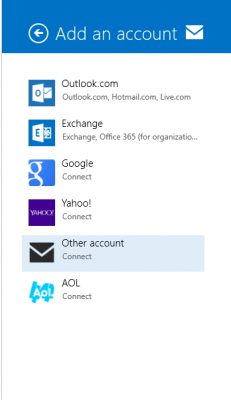 7. Enter your login details and click on connect.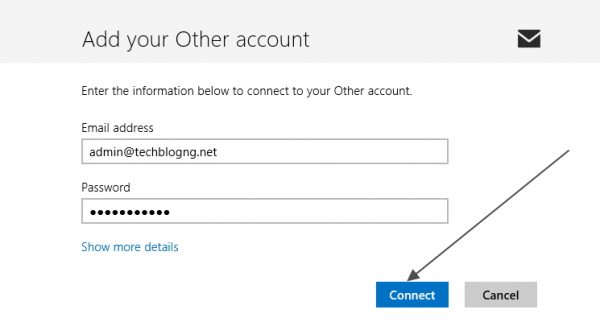 8. If you want to add more Emails just repeat the procedures.
Other Tech Tips for You
– How To Know If Your Computer Has Been Breached By A Virus
– How to Utilize and Maintain Your Laptop Battery Life
– Maintaining A PC: Brief Maintenance Checklist
– How to Change Display Size of Taskbar Thumbnails on Windows PC
– How to Create Logo with CorelDraw on PC