Windows 10's Anniversary updates have provided some amazing and user-friendly features to its users. Some of these features have been talked much and are loved by its users. These features have definitely made the life of Windows 10 users much easier. Improved functionality and advanced tools have been added to enhance the performance of the Windows 10. Unlike older days when you need to work a lot to boost up the speed of Windows XP, in Windows 10 you can expect better speed and performance. Here we can discuss few useful and user-friendly features of Windows 10.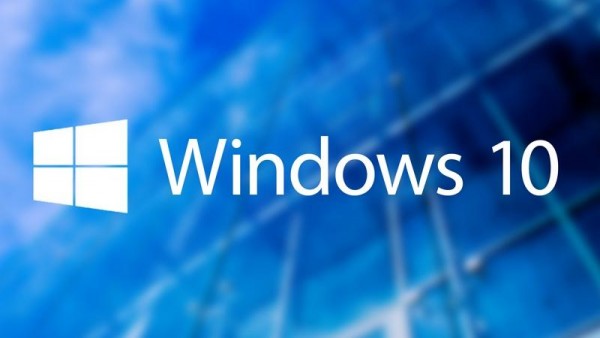 Switch the audio source easily: This feature enables you to switch between different modes of listening to music on your system. Using this feature you can control various connected audio outputs as a new and nifty touch has been given to Windows 10's in-taskbar volume controls i.e. 'selectable sources'. This means you can switch from your headphones to your speakers and back again without touching Control Panel.
New command prompt tools: Windows 10 has introduced new command line features, including the ability to copy and paste into the command prompt with Ctrl + C and Ctrl + V. To activate it, you need to open the command prompt and Right-click its title bar, then select properties. You can find and enable all new features of it under the Edit Options section of the Options tab.
Cortana updates: A simple Cortana app can bring your phone and PC closer. You can access your Android and Windows 10 phone's notifications on your Windows PC. You can respond to these notifications using Cortana. Cortana can pull all notifications and low-battery warnings from your mobile device and beam them to your computer.
It can easily handle all type of commands you issue using natural language, such as creating reminders, showing weather, playing music etc. You can also enable Cortana on the Windows lock screen to use voice commands to check and edit your schedule at a glance. To activate this feature open Cortana and go to "Cog" icon > Settings > Use Cortana even when my device is locked.
Calendar clutch: Last Anniversary update by Windows have put some helpful new functionalities into the Windows taskbar's calendar. The new taskbar calendar integrates with Windows 10's core Calendar app now. When you click the date and time on the right-hand side of the taskbar, the calendar pops up include details of your schedule for the day.
Dark theme view: It was one of the most requested features that users wanted from the anniversary update. Windows have made the suitable changes and has offered the most admired and most requested dark theme to its users. You can find it at Settings > Personalization > Colors.
Remote support: As 'bring your own device' (BYOD) culture is gaining pace; companies are letting users work from home on their personal devices. Else they are hiring contractors or consultants who are supposed to use their own computers rather than issuing them a domain joined corporate device. To cater this segment Microsoft's Azure Active Directory can help administrators to secure and manage systems that cannot be domain joined. This way AAD is providing remote support to these external machines.
Find My Device: This amazing feature helps you to locate your device when required. In Windows last update this new feature has been added to the list of other useful features. To activate this feature, go to Start > Update & Security > Find My device, then click the change button and enable the "Save my device's location periodically' option when prompted. This way you can save your device's location on regular intervals. To check it you can log into your Microsoft account and head to account.microsoft.com/devices to check the last known location of your Windows 10 device.