MacBooks are expensive, and many people are buying them as long-term investments in their professional and social life, respectively. Overall, they outlast other computers, but only when they are properly cared for and protected from the things that can damage them (this term is known as Macbook maintenance). This post is for you if you've recently purchased a Macbook and want to ensure that it lasts as long as possible. We will go through all of the things you can do to ensure that your MacBook has a long lifespan. Instructions on how to care for the battery, the chassis, and the software are all included in our list. Let's get this party started lol😁.
Apple MacBook Maintenance Tips to Make Your Macbook Last Longer
Make sure your MacBook has the longest potential life by following these tips. Take note of these suggestions to make your Macbook last longer. You can also bookmark this page for future reference because Macbook maintenance is important. And these mac tips are the best ones you need.
1. Always Keep 5 – 10% of Your Hard Drive Free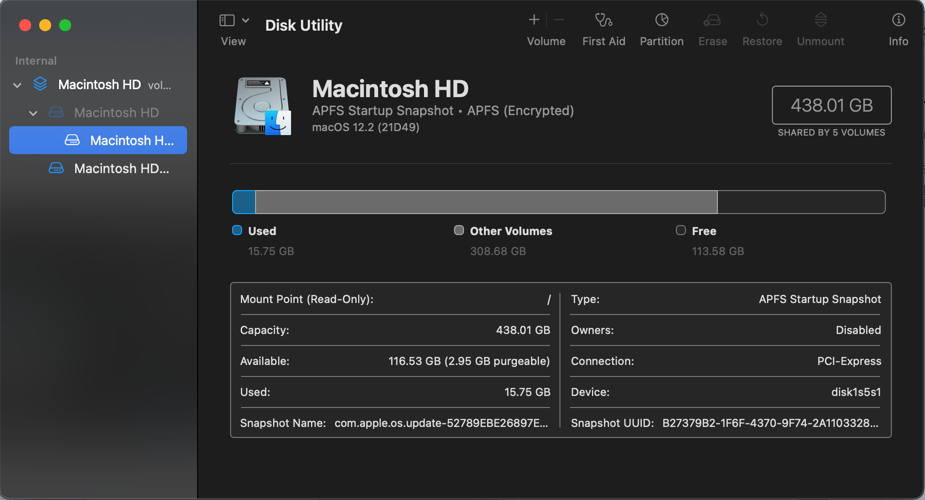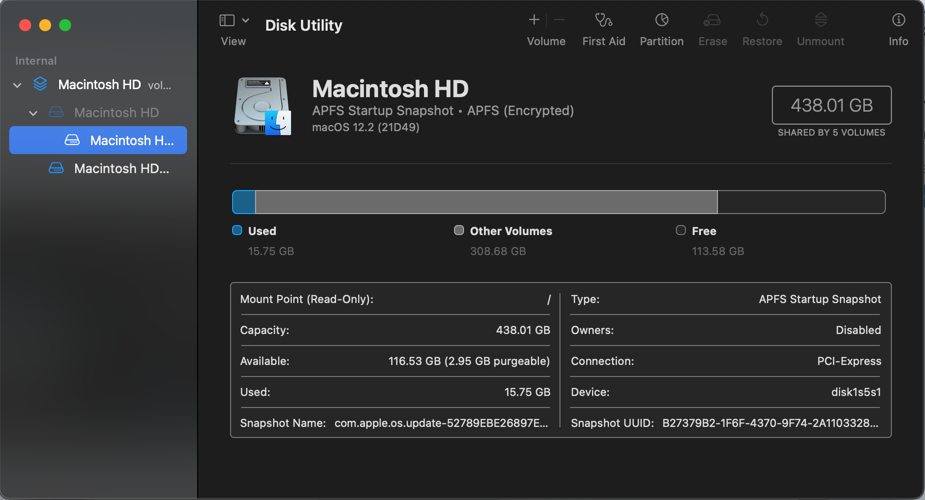 Anytime your hard drive is completely full, your valuable laptop begins to sluggish. When you run out of space on your hard drive, your computer is forced to continually re-write and re-organize fresh data, which is extremely inconvenient and something your computer despises doing. You have to maintain the satisfaction of your investment. Maintaining a healthy hard drive is one of Macbook maintenance tips.
2. Use Protective Cases to Keep Your Macbook Safe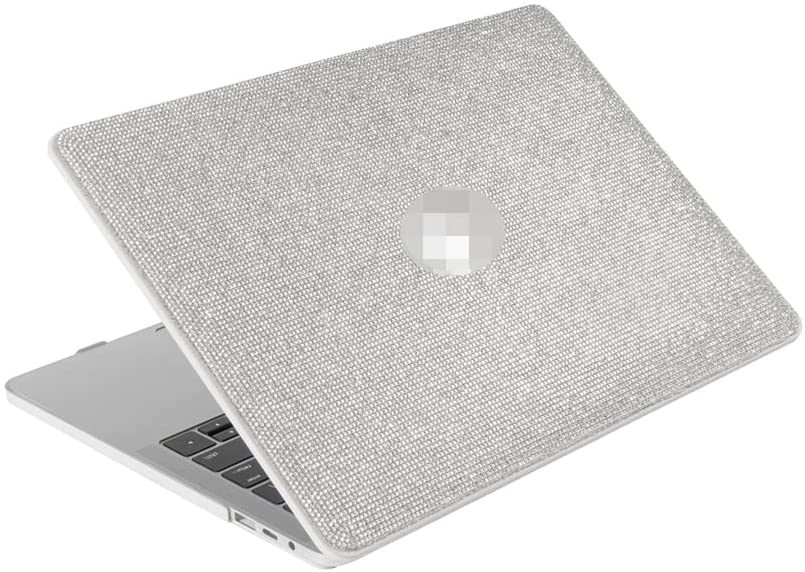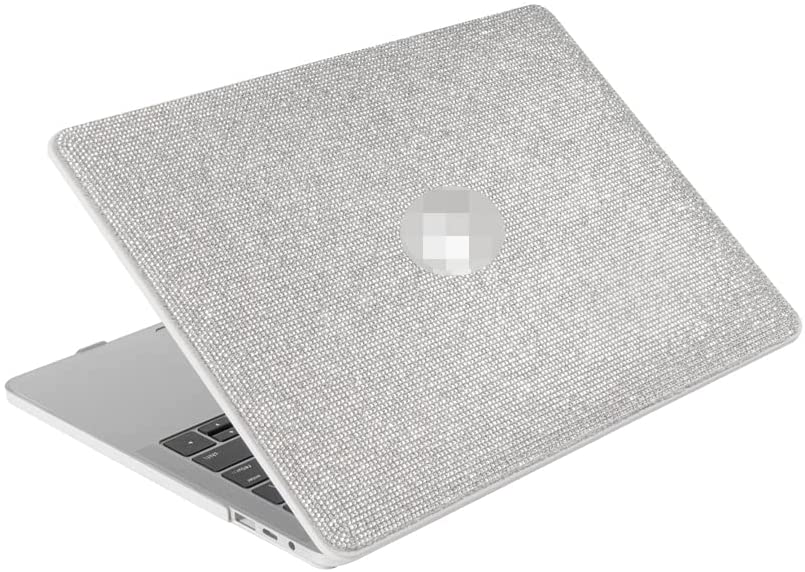 Once you have your MacBook with you, the first thing you should do is safeguard its chassis. This computer is divided into three primary sections, which are the chassis, the screen, and the keyboard. Get snap-on cases for the chassis and wrap the chassis in sleeves. Instead of the standard sleeve, go for robust sleeves to offer optimum damage protection and durability.
3. Use Keyboard Protective Cover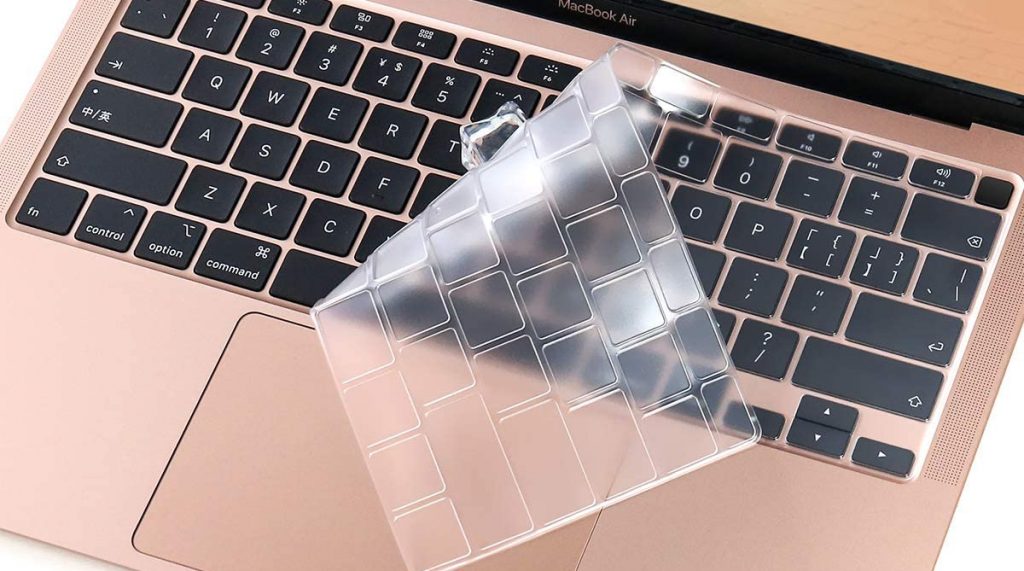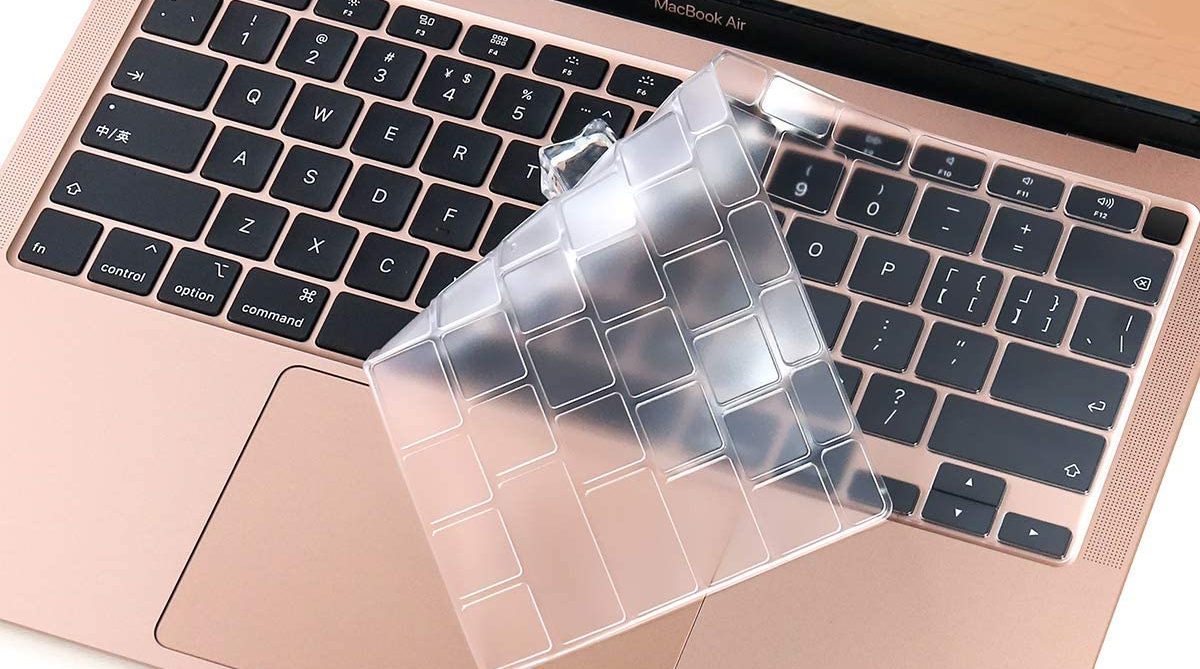 Applying a screen protector (ventilated cases to be precise) can help to keep the screen from becoming scratched. Protecting your laptop with a keyboard cover helps keep it safe from dust, filth, and liquid spills. Did you need to protect your keyboard? Yes, because you are a slob who drinks coffee and eats everything while sitting in front of your computer screen. It's quite normal; we're all human I do that once in a while too. You can get a keyboard cover online or in any gadget store close to you.
4. Handle Your MacBook with Care
Just because a MacBook is protected by snap-on cases and tough sleeves does not rule out the possibility of harm. Moving the laptop around is still a dangerous thing to do, so proceed with caution. A laptop's durability is reduced as a result of poor handling.
Opening the MacBook lid in a rough manner may not cause immediate harm. Doing so on a regular basis will cause the hinges to loosen over time. This will cause the MacBook to become less stable. Also dragging it on a rough surface is bad.
The main point is that you should always treat your MacBook with care. These include placing it in safe areas where it won't be damaged or damp, such as near a drink or on the edge of a tabletop. It should also be kept away from kids.
5. Check your Macbook's hard drive for any damaged files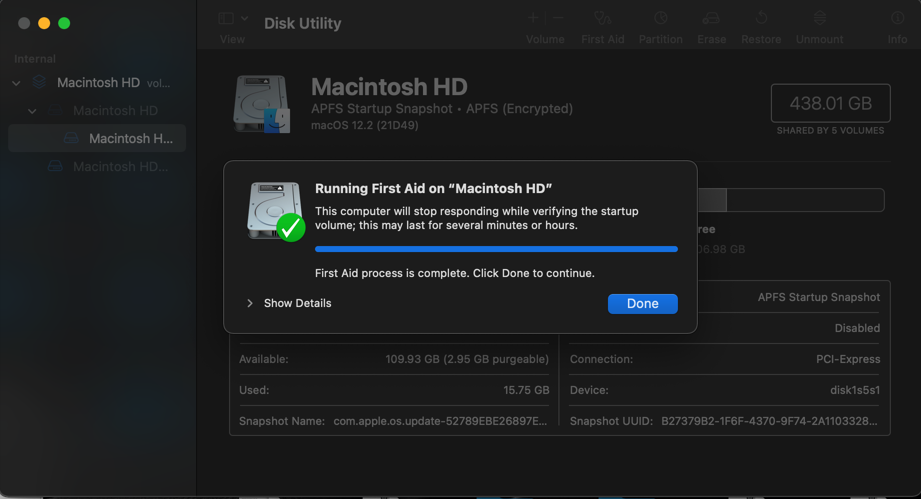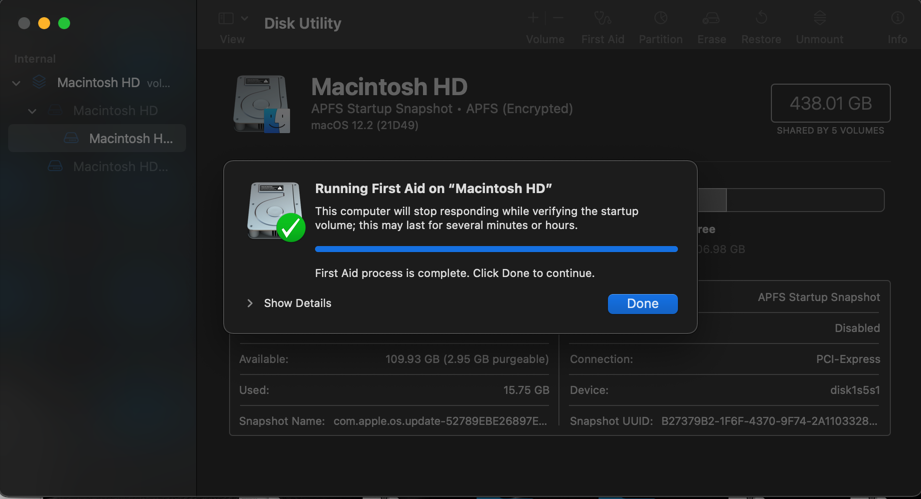 Perform a first aid check on your hard drive with disk utility. If anything is malfunctioning, it may be a good idea to perform a clean installation of the most recent MAC operating system. Macbook maintenance is not complete without using disk utility to check for hard disk health. Also, try to shut down your macbook from apple menu sometimes (like once a week) and you can also restart your apple device by using the power button. Macbook maintenance is important
6. Make use of the battery Wisely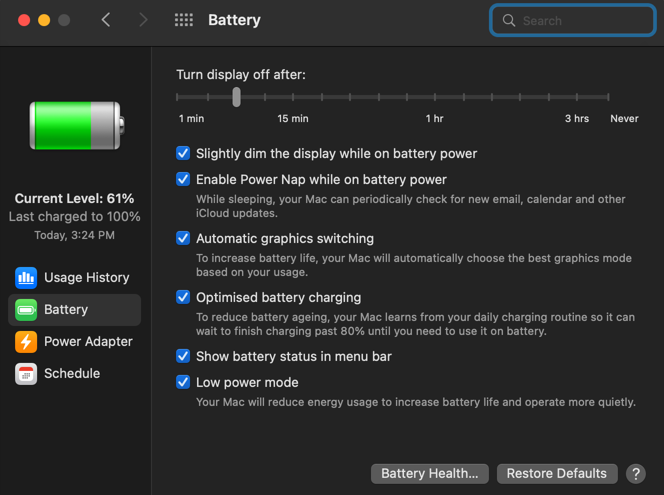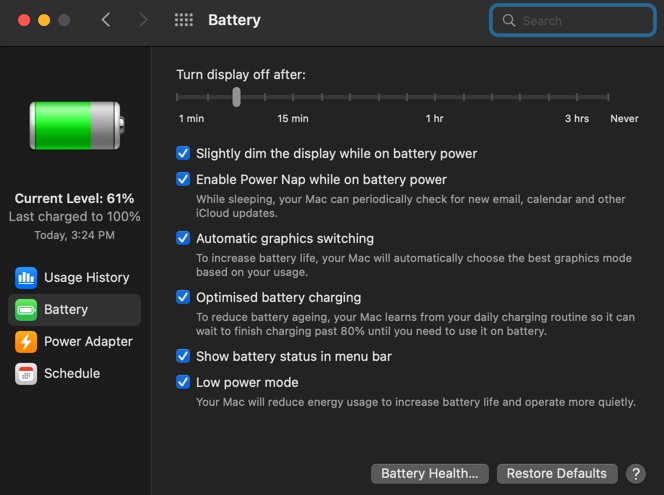 MacBooks feature exceptionally long-lasting batteries. It is possible for them to last for more than five years if they are used properly. The Macbook battery health is the important thing to be checking regularly.
The key to keeping the battery health good is to avoid draining your MacBook's battery unnecessarily and to only use it to a minimum of 30% before plugging it into a power outlet. Don't leave the power adapter plugged in once it is full to 100%. I have been using this method since I bought my MacBook and it really safe my battery life.
This strategy conserves battery life and safe battery health by reducing the number of cycles it undergoes and, most critically, by maintaining the battery's charge capacity. In general, the lower the cycle count, the longer the battery will last in good condition.
Also, activating low power mode will help reduce macbook battery usage. Both Macbook pro and Macbook air have this feature pre-installed in them. To activate it, click on battery icon on your apple menu (also menu bar at the top), and click on battery preference. Tick low power mode from the battery preference options and you are done.
Another crucial consideration is knowing when to replace the battery. It doesn't matter how carefully you maintain the battery's cycle count; the battery will ultimately wear out and lose charge capacity. However, when compared to batteries that are used frequently, this should be far slower. Macbook battery maintenance is crucial.
Examine the maximum number of cycles that Apple has intended for your MacBook, and check the number of cycles on a regular basis as stated on apple support website. Once the count has been achieved, the battery should be replaced by contacting apple support. By doing this, you can ensure that your MacBook will last longer in terms of battery life as well as overall life.
7. Shutting it down will help to extend its' battery life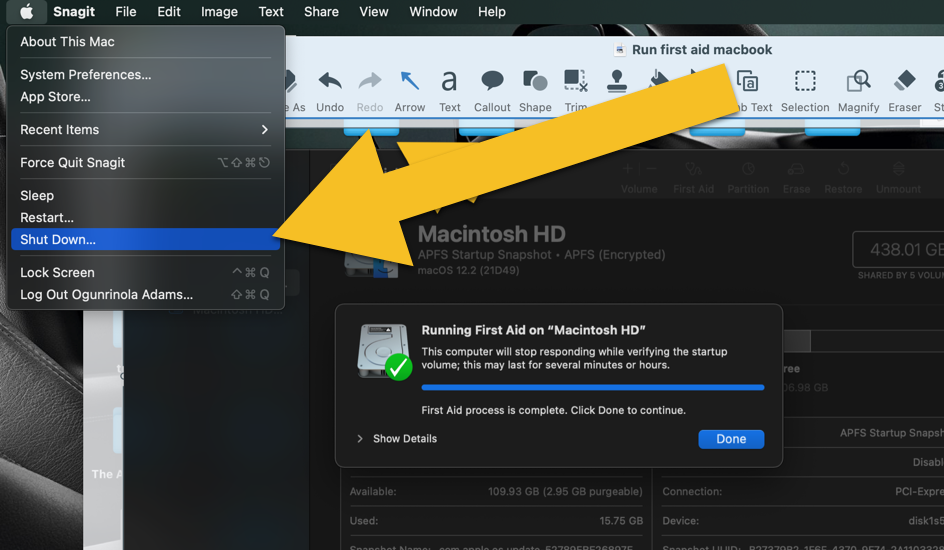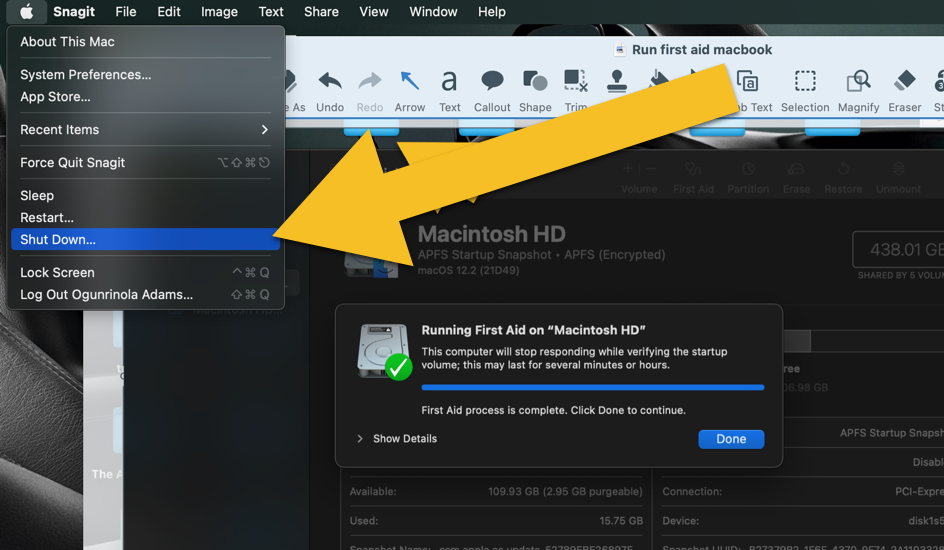 Closing the MacBook lid doesn't mean you have shut it down. You need to click the Apple logo on the apple menu left of your screen and further click Shutdown. Shutting down your MacBook will help to extend its battery life. Additionally, while you have used it for a long period of time you should perform a restart or shutdown to reset the apple device Macbook. Everyone knows the power button/touch id button can be used to turn on a Macbook.
8. Clean Your Macbook Regularly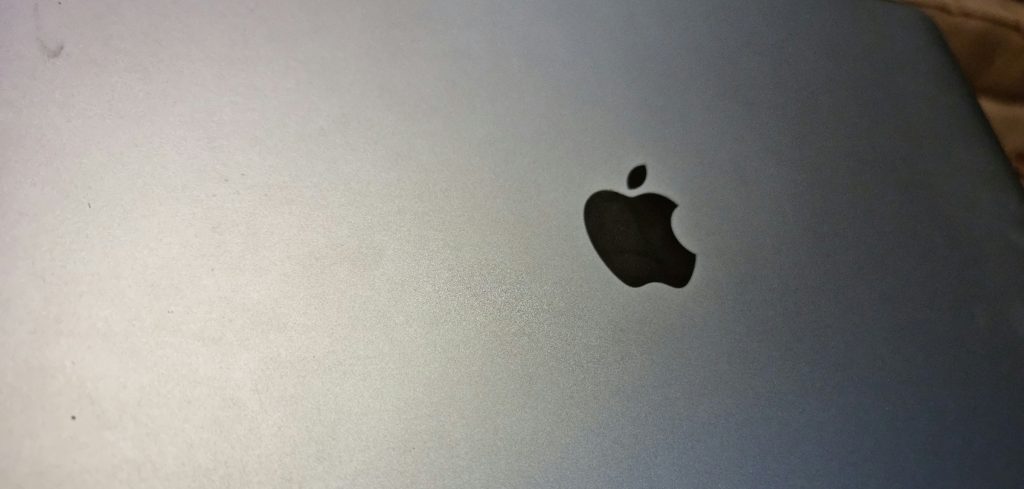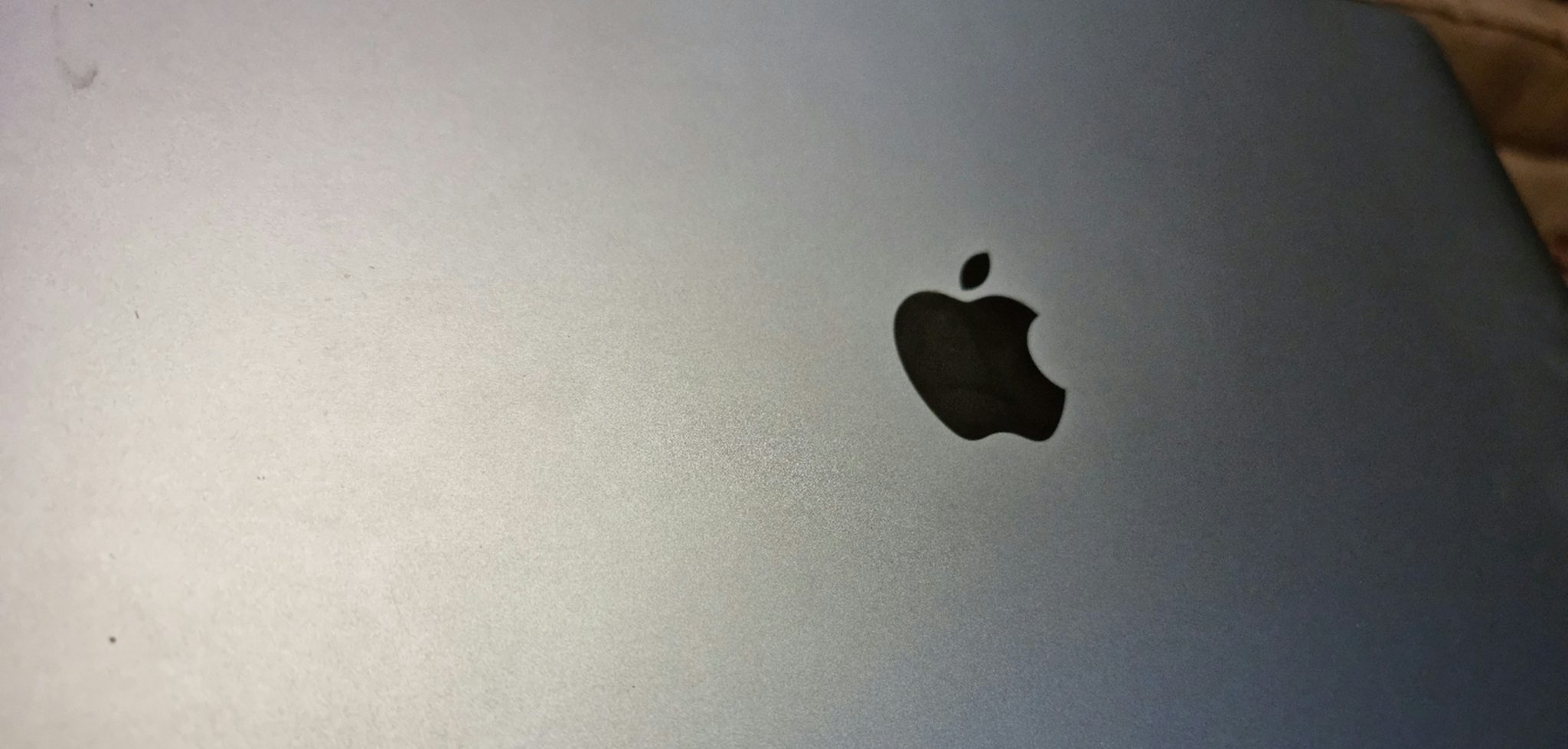 Cleaning a macbook is the same as cleaning a Windows PC. Maintaining your MacBook on a regular basis prevents it from accumulating dirt. The dirts are always difficult to remove and can cause scratches and stains when you do manage to get it off. So keeping it safe from them is the best option.
One of the mac tips is to wipe the chassis of your MacBook with a microfiber cloth and isopropyl alcohol to remove any dirt or grime. Using a soft cloth, clean the palm rests, lid, and base. Clean the screen in a similar manner, but without alcohol. Alcohol wipes that have been somewhat dried should be used to gently clean the keyboard.
You should also consider taking your MacBook to a technician every 6-8 months and have it serviced internally. Macbook maintenance is important
9. Upgrade Your RAM if you use Heavy Programs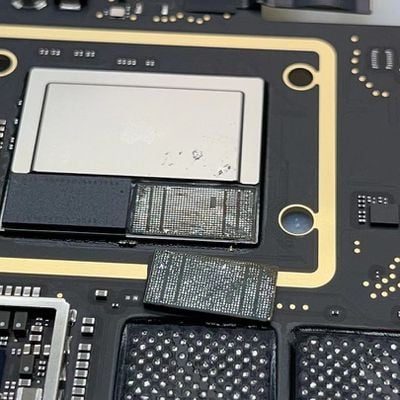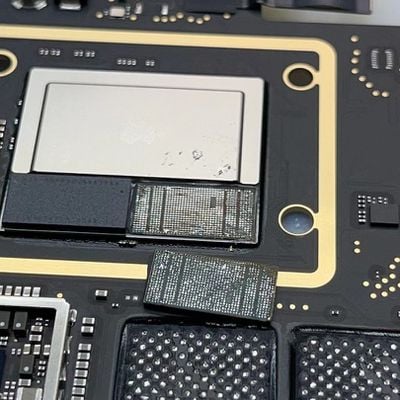 If you're running graphics-intensive programs like I do you will need more RAM. Heavy programs such as Adobe Photoshop or Premiere, Xcode, Android Studio, and the like use more ram than a normal app like Notepad. If you're simply opening a large number of tabs while using browsers, you'll need more RAM as well to make your computer function more smoothly otherwise you have to minimize the tabs you open. When it comes to upgrading your memory, don't skimp on quality because doing so will result in additional troubles in the long term.
Here you can find out how much basic memory your MacBook has, as well as instructions on how to add more memory to your computer.
10. Recognize and Maintain your Macbook Ideal Temperature
A MacBook can run in temperatures ranging from 50° to 95° F (10° to 35° C) and in humidity levels ranging from 0 percent to 90 percent noncondensing, depending on the model. If you use your Macbook in a cold environment or in an air-conditioned room you might not worry about your macbook temperature too much.
There are laptop plugs available that will provide additional protection to your laptop even in a highly humid environment. Make use of laptop stands to keep your Apple device at the ideal temperature and if you're going to be working from your bed, a lap desk will prevent your Mac from succumbing to premature roasting.
11.
Empty your Trash/Bin Regularly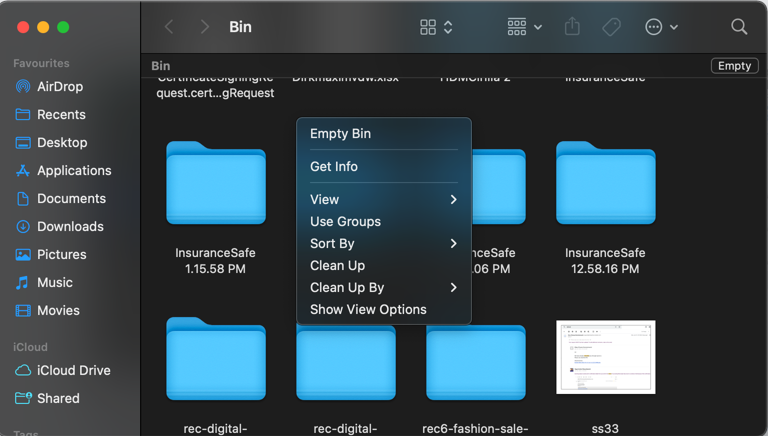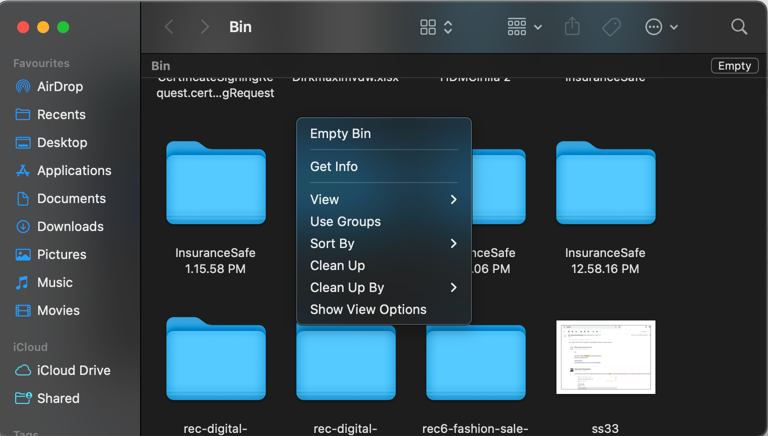 You might not have trash on your Macbook if you are using one of the latest Max OS. Macbook has changed trash to bin on the new OS. Either one you have on your PC always try to empty it regularly. Macbook maintenance is important
12. Service the Ports on a Regular Basis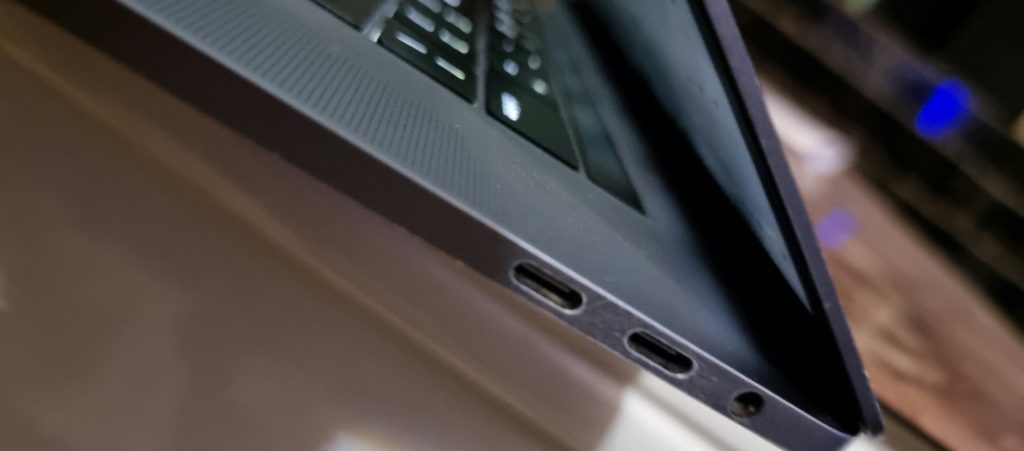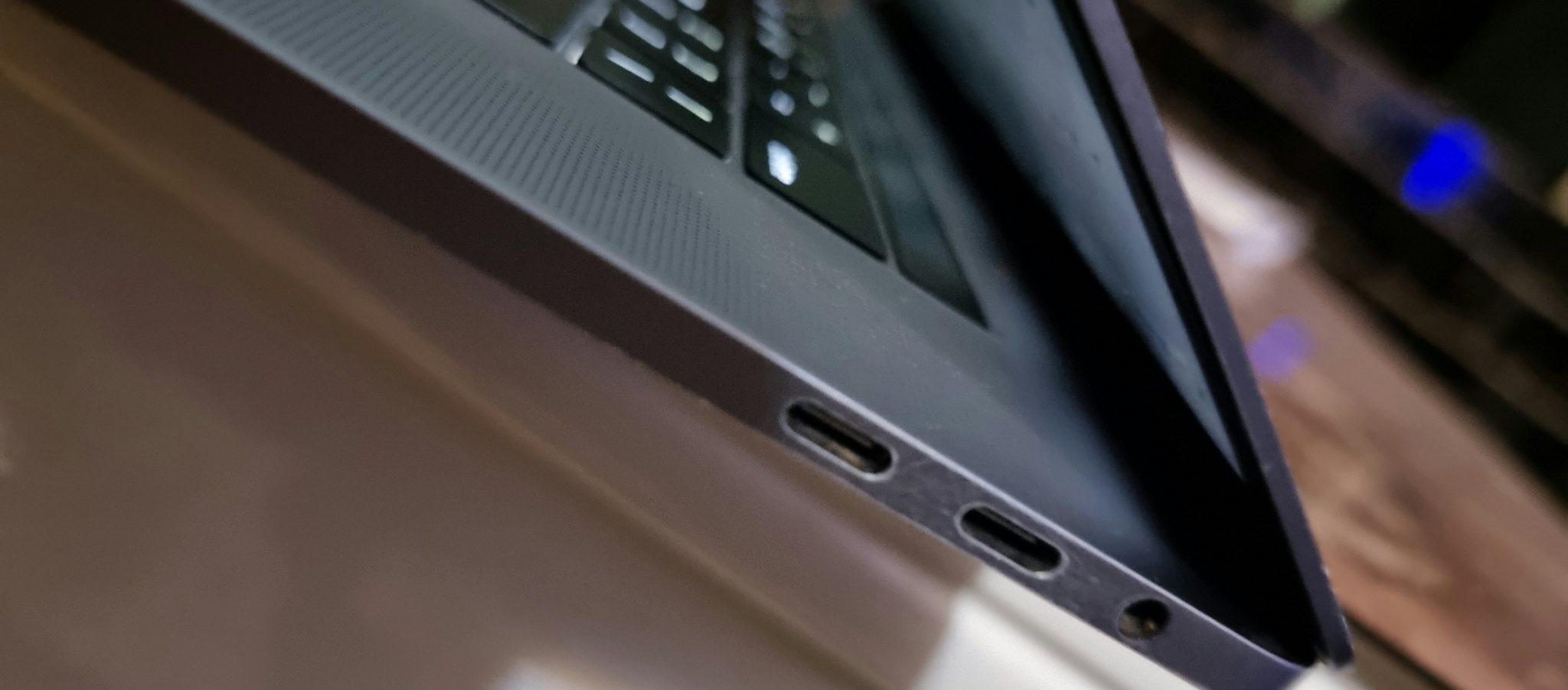 The ports on your MacBook require special attention. When they become overly dusty, they frequently cease to perform correctly. To keep the ports clean, carefully brush them with a soft bristle brush. This can be accomplished with a spare toothbrush. Just be careful not to harm any of the connectors on the inside of the case.
On the Apple Discussions forum, some users from humid places expressed concern over the rusting of their MacBook ports. Plugging in gadgets should be done with care, and the condition of the cord you're using should be checked. In the worst-case scenario, a rusted wire might permanently harm your MacBook's ports, rendering them inoperable.
Silicone plugs are effective in reducing corrosion, dust, and humidity issues. You may connect these to the ports on your MacBook to keep dust out of the ports and prevent them from getting dirty.
13. Protect the Power Adapter from damage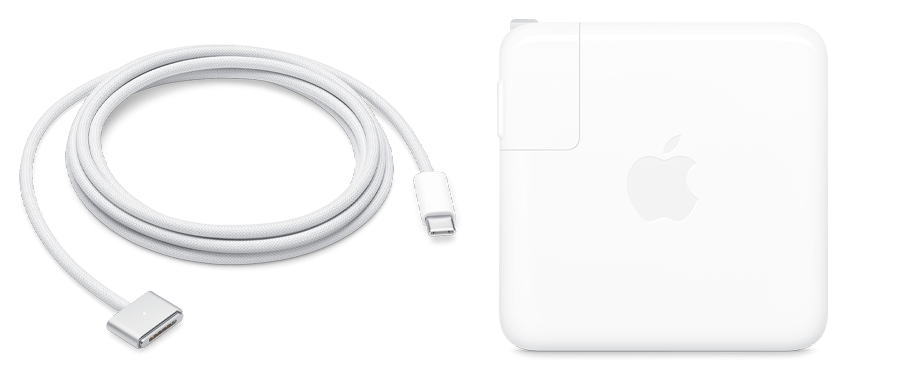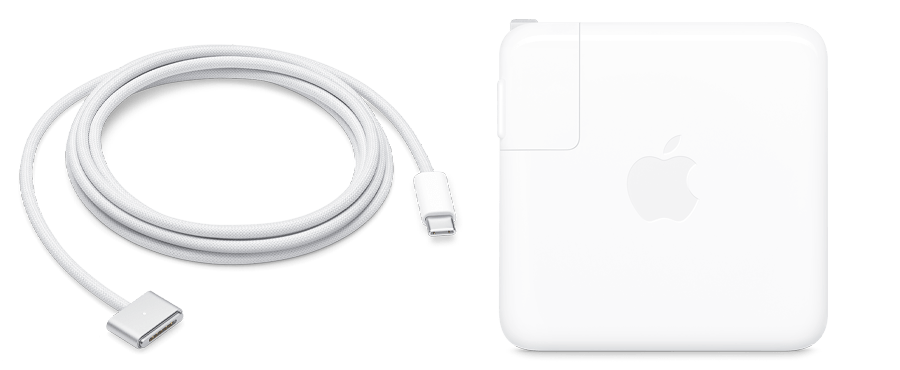 The power adapter that comes with your MacBook is both pricey and fragile, just like the laptop itself. Make sure that the adapter does not get destroyed in the process. While it is evident that you should handle the item with care, you can also use a protective pouch, such as the one made by iKammo, to keep it safe.
In addition to being cautious with the adaptor, you must also exercise caution with the cable. If it becomes damaged or worn out, it slows down the charging process, becomes potentially harmful, and in the worst scenario, breaks. Purchasing new adapters and cable from Apple will cost approximately $150, so it's best to utilize them with caution when necessary.
14. Avoid Third-Party Chargers at all Costs


Another important step in ensuring that your MacBook lasts as long as possible is to charge it with certified chargers. Third-party chargers are frequently dangerous for some reasons; They are not equipped with the security hardware that Apple incorporates into their chargers.
When they're linked, they cause your MacBook to run slower. It is possible that they will cause a fire or sparking due to the fact that they are not of the same quality as the original adapters that Apple offers with the MacBook.
15. Macbook Maintenance: Update Regularly


Updates are easy to carry out on Macbook. Just open system preference from apple menu and click on Software update. Do it over the period of a night. Make use of it as an excuse to take a break from your workplace. Alternatively, you may spend more time in the bathroom while you update your apple device. Whatever method you use, just get it done. Also, look out for unused apps on your macbook and get rid of them.
In conclusion, maintaining these routines will ensure that your MacBook will live for years to come. Maintaining your MacBook on a consistent basis is the key to getting the most out of it.
Set up your MacBook correctly from the beginning, right from the start. One of the first things you should do after receiving your new Mac is to ensure that you have activated service and support coverage so that you may access the warranty if something goes wrong.