Samsung is without a doubt the Android king. The brand continues to release amazing smartphones with the Samsung 
Galaxy S9 and S9 Plus being the latest additions to their cart. Of course, Android diehards have been waiting for this latest
 innovation for some time now especially with the fact that iOS recently released iPhone X to the market as well.
Today, the battle between Android and iOS continues with Samsung Galaxy representing the devices from the Android
 platform. However, in this review, we will focus on analyzing the specifications as well as features of Samsung S9 Plus. We will also look at
 how it compares with the Samsung Galaxy s9.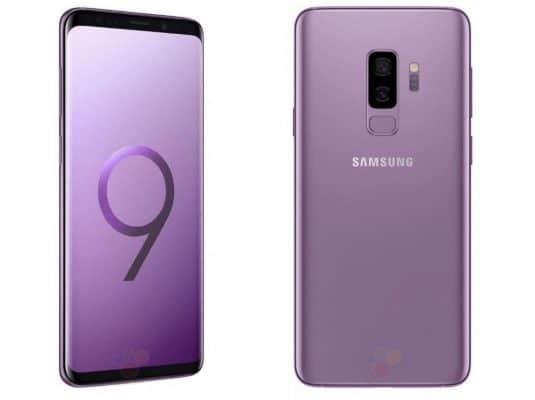 About the New Galaxy S9+
As aforementioned, Samsung Galaxy S9 is viewed as a competitor to both iPhone 8 and iPhone X because of its 
amazing design, top specs and the wait for it… it has one of the best cameras. Looking at this galaxy phone on paper, you
 can tell straight away that it is going to take the market by storm in 2018 up until the giant manufacturer, Samsung 
releases its next device.
Samsung Galaxy s9+ – Design
Comparing the Samsung S9 Plus with the previous Galaxy S8 that saw its release in 2017, there is a slight shift in
 design that has been followed by market-wide. This latest Samsung innovation has seen to it that the latest 
Galaxy model has a larger screen (6.2-inches) that extends to the edges. There is also a change in s9's bezel thickness (8.5mm) with the
 sizes above and below undergoing a significant reduction. The fingerprint scanner has also seen its relocation to a
 position considered the most suitable (just beneath the camera) by its manufacturer. We can say that in a market that was beginning to feel stale, these were much-needed changes. Galaxy S9 plus comes in Midnight Black, Coral Blue, Titanium Gray and Lilac Purple colors, therefore you can go for any color of your choice.
Apart from those little changes, the design of the Galaxy S9 and S9 Plus seems not to vary much from the one that its
 predecessor had. We do not think this is something bad because when Galaxy S8 came out, everybody thought that it had the
 slickest design ever. Also, there are no further changes to the appearance of the phone's metal and glass body curved
 display. Samsung Galaxy s9 plus is also water and dust resistance (it would have been a surprise if it were not) and has a
microSD card slot, again to one's surprise.
The Bixby button has its location below the volume rocker while the lock-switch button lies on the other side. From
 what I hear many Galaxy s9 users saying, Samsung might have gambled with the extra button because of its Virtual
 Assistant only feature. However, the Bixby button is a major deployment of the company, and everybody loves it including me.
Galaxy S9 Plus Screen

Just has been the case with Samsung's previous versions, the manufacturer of this Android device has invested a lot of time 
on the colors and contrasts that its screens display. Even with the slight changes in brightness and the big 6.2-inches display screen, Galaxy S9 Plus is by far
 the best Android mobile phone from Samsung so far. The Super AMOLED display screen has a resolution of 1440 x 2960 pixels and 84.2% screen to body ratio.
What is more is that the screen comes in multiple modes. For instance, you can use its "adaptive" mode to
 customize the colors that appear on your screen. The "AMOLED" cinema mode, on the other hand, makes it easier for
 you to reduce or increase the amount of the blue, red and green colors. The big display screen has been protected with Corning Gorilla Glass 5 for maximum security of the screen.
With S9 Plus, streaming high-quality content from websites such as Netflix has never been easier. For movie lovers,
this might be your breakthrough because with the various screen color enhancement capabilities that this device has to
offer, watching the dark scenes is no longer a problem. This mobile phone also allows for automatic turning off during 
days that you are too tired and fell asleep while watching.
Galaxy S9+ Storage, Hardware, and Software
Talking about the hardware, Samsung Galaxy S9+ is powered by Exynos 9810 octa-core processor. There are four 2.3GHz Exynos M3 "Mongoose" cores and four 1.7GHz ARM Cortex-A55 cores, under ARMv8 microarchitecture on 10nm FinFET semiconductor fabrication. It also packs a Mali-G72 MP18 GPU clocked at 546MHz and 6GB of RAM. The device runs on Android 8.0 Oreo.
Just like there have not been major changes in the design of the S9 plus predecessor, there have not been
 major changes in its software details as well. If anything, this device has several duplicate apps, for example, a couple
 of browsers, galleries, and app stores. However, this is not entirely a bad thing because the device's browser offers 
more features as compared to what the Google's browser has to provide. Even though you can hide some of these 
apps, it is not possible to do away with them completely.
Let look at the storage space of the Galaxy S9+, it comes with an internal storage of 64GB and separate external sdcard slot capacity of up to 256GB.
The Samsung Galaxy S9 Plus software comes in handy though especially if you like to customize how your device appears
 and operates. For instance, you can adjust the resolution of your screen from its default 1080p, therefore, saving
 some battery. Generally, Samsung S9 plus has the best battery saver modes as compared to any other Samsung or
 Android phone for that matter. This device has other options as well such as apps duplication, health apps and 
security options that you cannot get on any other Android phone.
Samsung S9 Plus Camera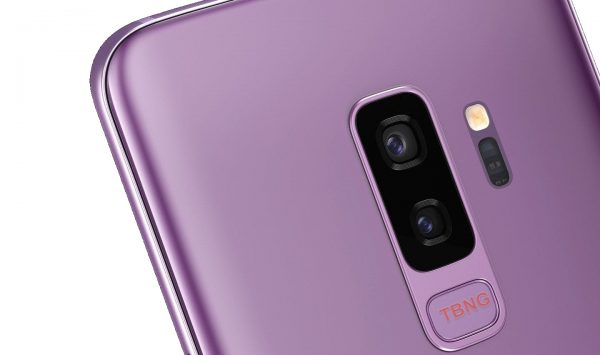 While the design and software of this product have not received major changes, its camera certainly has. To begin with, the device features dual 12 Megapixel camera on the rear and 8-megapixel camera for selfies. The camera does not have a fixed aperture lens. Instead, it can shift from f/2.4 to f/1.5 depending on various conditions (whether light or dark). Apart from having 12 megapixels and added memory, the camera also has additional modes like Super Slow-Mo, AR Emoji, Hyperlapse and few others that will help you take videos and photos in extremely worse and better conditions. With all these features, the qualities of day shots that this camera can take are breathtaking.
S9+ Battery Life
The battery life of a mobile phone determines whether it is great or otherwise. If you owned a Samsung S8, s9's battery life is not as different. This is a good thing considering that the 3500mAh battery of galaxy s9 plus can be quite durable depending on your activities. On the other hand, the battery life that this device has may not be enough to feed the power-hungry screen for a day. With this mobile phone, having a charger at hand is a wise idea.


When your battery's low, the last thing you want is to fumble for a charging cable. Simply place your Galaxy S9 plus onto the Wireless Charger Stand to power up. And you don't even need to stop watching or texting, this stand holds your phone at a comfortable angle while it charges.
Galaxy S9+ Price
The Galaxy S9's prices and discounts are all over the place, depending on where you buy it from. Let us help you sort it all out. A new Galaxy S9 starts at $720, while the Galaxy S9 plus starts at $840. But depending on the carrier you buy it on, you might pay a lot more than that. You can get the device by following any of the below links.
BUY NOW – AMAZON
BUY NOW – ALIEXPRESS
BUY NOW – JUMIA

When Samsung released the Samsung Galaxy s9 plus, many predicted that it would give the bigwigs such as iOS a run for their money. True to the Android diehards' expectations, the device is going to take 2018 by a storm. With its awesome design, amazing camera and same high-quality software, the Galaxy S9 is one to watch this year.