Buying a smartphone can seem a little overwhelming because of the huge variety of choices offered. A decade after the first iPhone was released, the wars between the Android operating system and Apple's iOS has been heating up. The competition has dwindled, with Blackberry all but leaving the smartphone market after dominating it for years and Microsoft has seemingly given up on their Windows operating system. Now we are seeing smartphones, both iPhone and Android phones, mature and become so commonplace that everyone has a smartphone.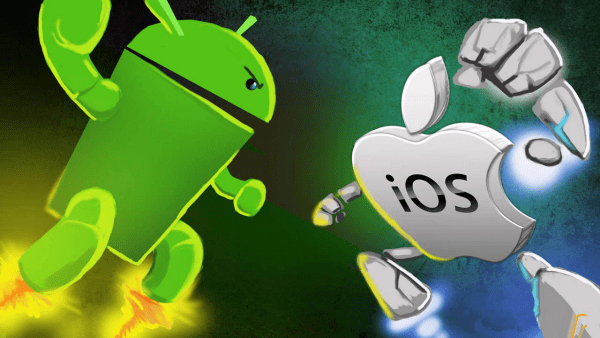 You could get an iPhone, a Samsung, a Sony; the list goes on like that. There are many factors into choosing the correct phone for yourself, such as, what are its features? What can this phone do for me that the other ones can't? However, an important question you should be asking is, what's the best operating system for me? Operating systems, just like on computers, on phones too can make a World of difference.
You may be thinking, well all of them are the same anyway, right? If you want to make sure you're not wasting your money I do recommend thinking carefully about all the factors of buying a new phone in which the operating system it runs on will not be left out. Believe it or not, each operating system does not perform exactly the same and each has their significant differences.
While both operating systems offer similar features, there are still big differences between the two. For someone who's in the market for a phone and not sure which OS to go with, it pays to do your research because your phone will become an integral part of your life. Today, I will be discussing deeply both mobile operating systems, their features, similarities and other full features.
First, let's start with the basics.
Android Operating System
Android is one of the strongest and most powerful operating systems. The Android operating system is owned by Google, who makes it available to any smartphone maker to use their software. This means that you'll be able to find a wider variety of phones running the Android operating system. The Android system also has a massive app store called Play store. The store has varieties of free and paid apps for you to enjoy your android device. On Android, a bunch of different applications can run at the same time. That way you can multitask and switch from
one tab to another with a few presses of the screen. Android has all the categories of the important basic applications all ready for you, such as music apps, utilities, social media, news, weather, ebooks, etc. As you can see, Android is a great operating system to consider when purchasing a phone.
Android has a lot of connections: GSM/EDGE. CDMA. Wi-Fi, LTC, NFC, Bluetooth, WiMAX, etc. That's quite a bit.
Most systems have the basic Wi-Fi and Bluetooth, but Android makes for a variety of connections. For messaging it has SMS and MMS, so you can do basic texting but also send photos and other kinds of pictures with ease. As someone who has Android, I can confirm it sends SMS and MMS pretty quickly; the loading time for pictures is surprisingly fast, which is good so you don't have to wait around to see if your photo message was sent.
However MMS hasn't seemed to work for me without Wi-Fi or LTE; luckily if you're out and there is no Wi-Fi in the area you're in it is easy to turn on LTE to send your MMS and you don't have to worry about data usage with LTE as long as you don't use it in replacement of Wi-Fi all the time.
Some Android Topics
– Solution to Android Not Connected to Computer
– Tips on How To Save battery Life on Android Devices
– Solutions to "App not Installed" on Android Devices
Apple iOS

Apple's operating system is proprietary to Apple. Only iPhones run iOS, and iPhone users are pretty much locked into the Apple echo system. While you can still use Google services like Maps, Gmail, and so forth, Apple provides a seamless experience between all of their devices using Apple programs and apps.
It has the basic GSM, 3G, 4G, Wi-Fi, and Bluetooth as well, so you are set as far as the internet goes. Like on other Apple products it defaults browser is Safari; if you're familiar with Safari that's a breeze, but it's an acquired taste for most. However, it's not all bad since you can download Firefox and Google Chrome (Android default browser) for iOS. If you want exclusive Apple content though, you're in luck, for on iOS you have direct access to great apps like iTunes and can use Apple's cloud service called iCloud.
More iOS Topics
– 8 Tips and Tricks to Get the Most Out of Your iCloud
– How to Download Musics (mp3) from YouTube to iPhone or iPad
– Top iOS Apps for Easy Editing & Merging Videos
What About Apps?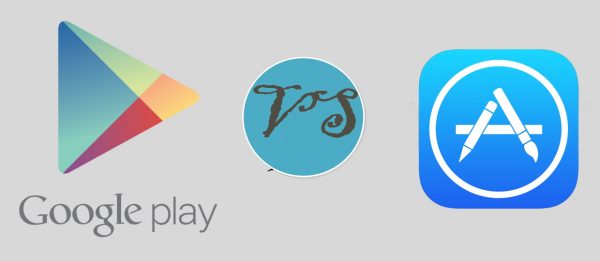 Perhaps the biggest innovation that grew out of the iPhone is the app. There is an app for everything. The basic functionality that comes with a smartphone nowadays is enough for most people. But with apps, your smartphone can turn into a personal assistant, entertainment center, gaming console, a virtual mobile office, and much, much more. So how do the apps from Android vs iOS stack up?
Because Android is an open-source platform, app developers have a lot more freedom. Android apps can access many of an Android phone's systems, allowing apps to be highly customizable. The phone user can also tweak an app's permissions if they're worried about privacy. Further, the Android SDK kit is free, so it costs nothing to develop an app except for time and effort. The Google Play Store allows users to browse and buy apps, which can range from free to well over $10.
One of the biggest criticisms of Android, however, is that because it is open source, there's not a lot of quality control with the apps. This means that apps with malicious software do make it to the Google Play Store. There are also concerns about security, that some apps leave users vulnerable to hacking and identity theft.
Apple's iOS is much different in that they have strict control over the apps they let into their app store. This provides a small measure of quality control that prevents a lot of malicious apps from entering Apple's app store. The downside is that many see Apple's quality control as too strict, thus stifling innovation in the app store. For example, iOS apps cannot access many of the same phone systems that an Android app can.
While most app developers make their apps available on both Android and iOS, there are still a lot of apps not available on the Android store, as the developers have opted to stick with Apple. However, Apple charges a $99 annual fee to join the Apple Developer Program. For those making apps for fun, or have a slim profit margin, this fee can be a deal breaker.
Customization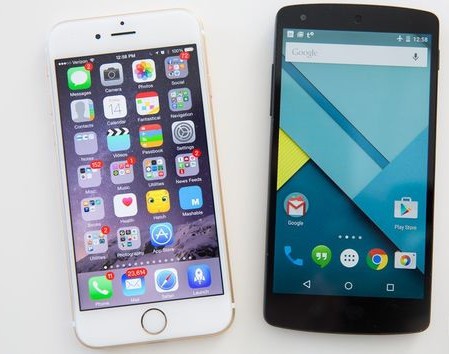 Android offers users a multitude of customization options for their phones and tablets. The open source operating system is very flexible for both developers and users. On an Android phone, users can download different launchers, which allows the user to customize the home screen, how apps are organized, widgets, shortcuts, and a multitude of other options. Android users are not stuck with the phone manufacturer's preferences.
Apple, on the other hand, doesn't offer that type of customization. The home screen and app organization are very straightforward and there is very little wiggle room for users. This makes the iPhone somewhat easier to use since it limits the options a user has, but can be annoying if one doesn't like how the user interface.
Personal Assistant
Apple is well known for their Siri personal assistant. Originally developed as a third-party app for iPhones in February 2010, Apple eventually bought the technology in October 2011, and then became a built-in feature starting with the iPhone 4S.
Siri will do everything from make calls to setting appointments and giving the current weather forecasts. Users can ask Siri questions about weather, trivia, geography, and just about everything else, and Siri will use artificial intelligence to try and find the answer. For more basic questions, Siri will say the answer. But for more complex questions, Siri will only bring up a relevant website.
Android users, on the other hand, now have Google Assistant (formerly Google Now). Using artificial intelligence and complex machine learning, Google Assistant can not only answer all the questions Siri can, but it can also understand context. For example, if you ask if it's going to rain today and then follow it up with the question, "What about tomorrow," Google Assistant will know that you're asking about rain in your area.
Other Features
With Android Operating system, you have the Google App installed which you can use for varieties of things. With it, you can search the internet with voice instead of typing, view recent searches, explore more and enjoy more security with your Google account. You can use voice search on ios too but with third party apps.
You also get Sin on ios, which Android does not have. Android does have alternatives, but it does not have the all popular Sin, which is probably the most unique app of its kind.
If you already have other Apple devices, this is probably the best mobile operating system for you. You can link it to your other Apple devices using AirDrop, which shares data between your Apple devices. This is useful for sharing
photos, websites, and videos. It is useful especially if the Apple devices in your home are each used by an individual. That way you can easily share data from your iOS operated mobile phone to someone using another Apple device in your family.
One more interesting feature of iOS I'd like to mention is the fact that you can shake the screen to revert backward from what you are doing to what you were previously doing. This is very innovative compared to Android's simple back button.
Android or iOS?
So which one is better? They both have their strengths and weaknesses. If you like flexibility and a choice of phones by different manufacturers, then Android is probably the best choice for you. But if you want something that's very straightforward and keeps things simple, then Apple is the way to go.
Both operating systems have proven over the last decade to be very reliable and stable. So far no serious competitor in the mobile operating system space has come along to challenge Android and iOS. This means that for the foreseeable future, these two operating systems will be your only choice.